I loved the city parts of Ireland, but I LOOOOOVED the nature-y parts too. You know me and nature. My fam and I spent two very amazingly good afternoons on the coast of Northern Ireland exploring it's best spots. Shout out to Ireland for being GORGEOUS ok here are some photos. 😉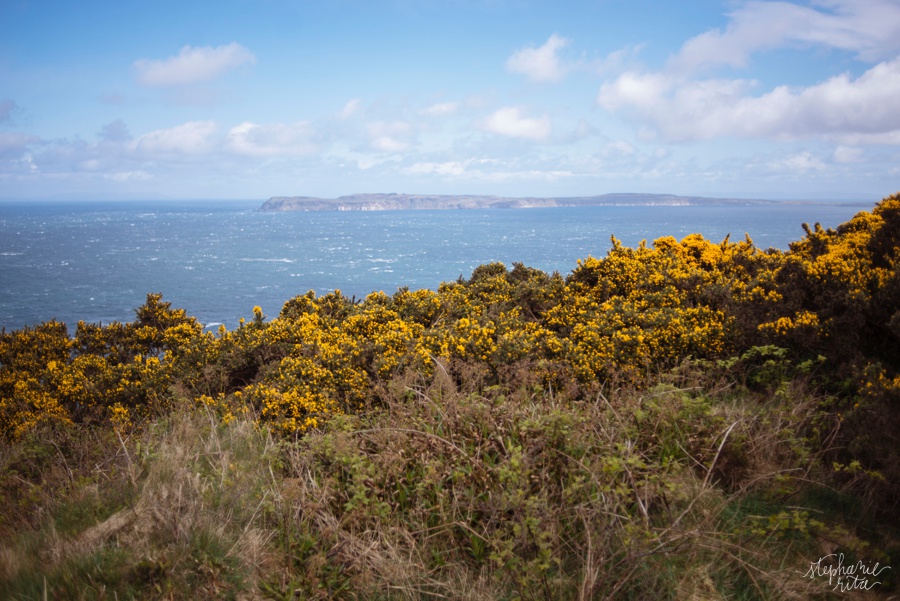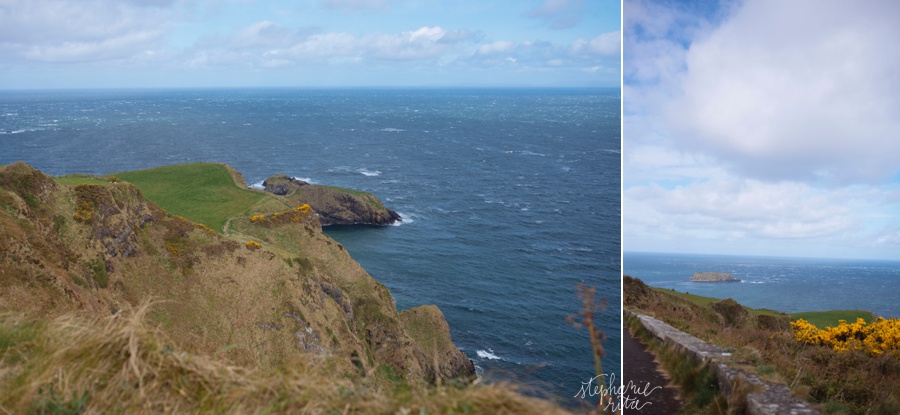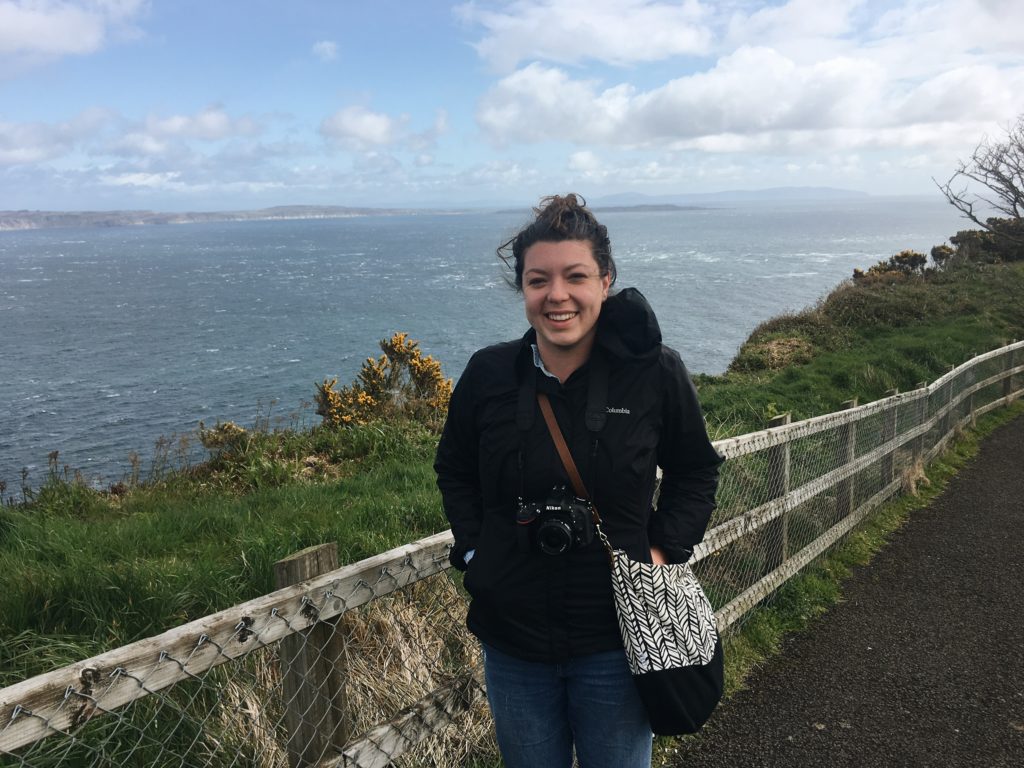 I'd actually never heard of Giant's Causeway before starting research for this trip. But my family had: My aunt and uncle had it on their must-see list, and my mom had actually explored it couple months earlier. Pretty much, it's a huge natural phenomenon where all the rocks are all perfectly geometric. It's almost like they were purposely created to be hexagonal sculptures that all match up together, but it's all natural! INCRED. Also: I can't accurately explain how stinkin' WINDY it was on our walk down to the rocks. I don't know if I have ever experienced such intense wind!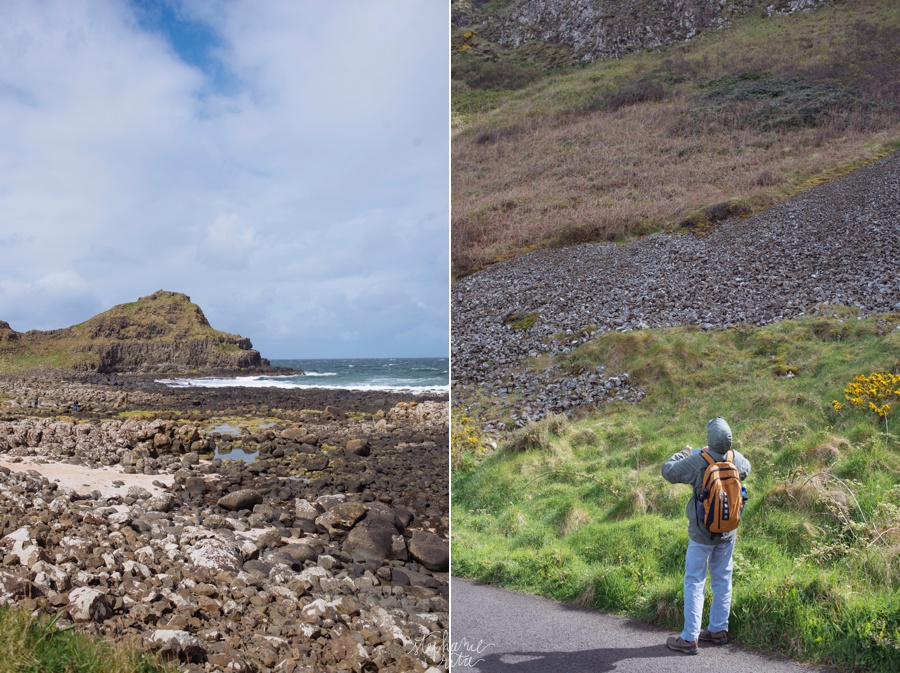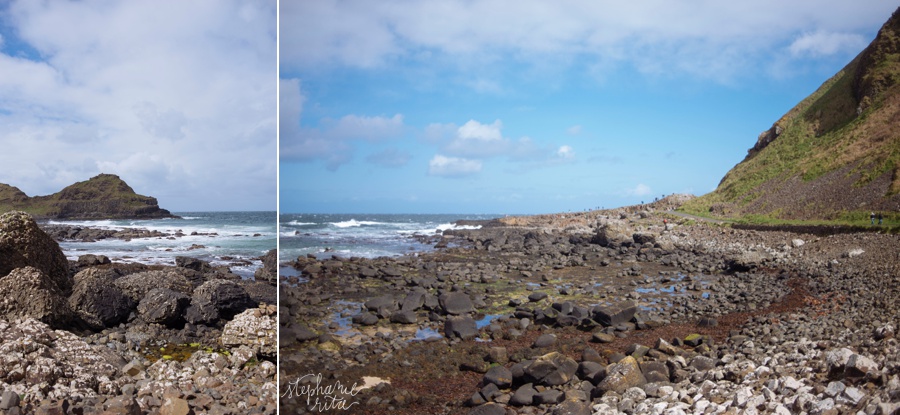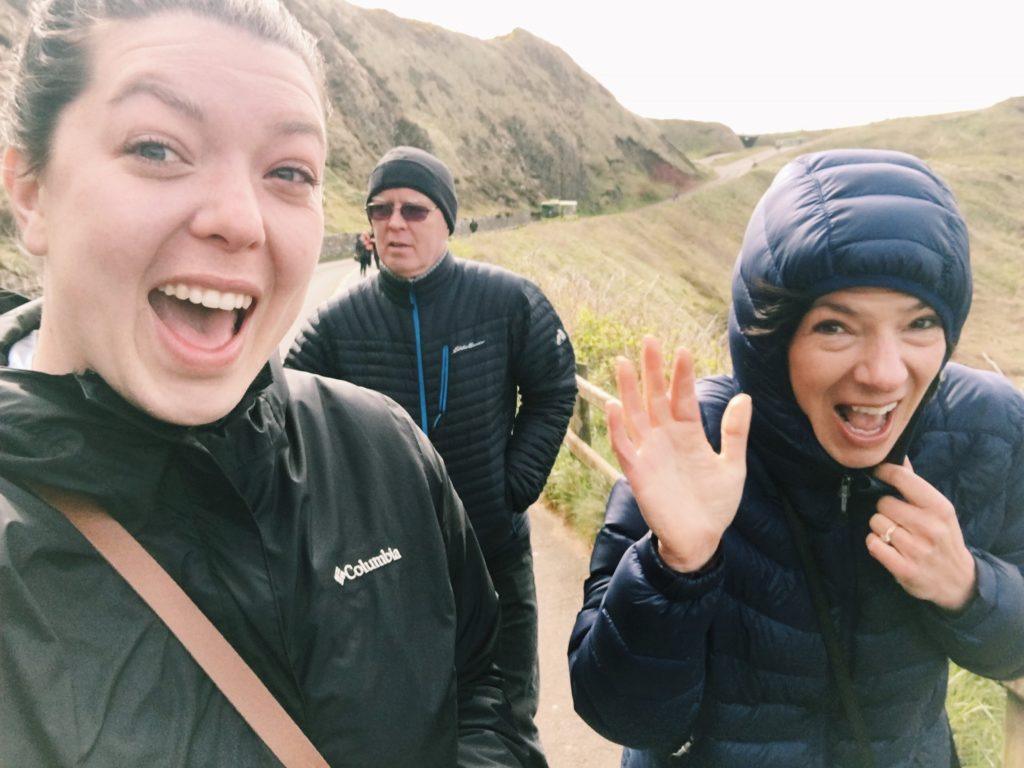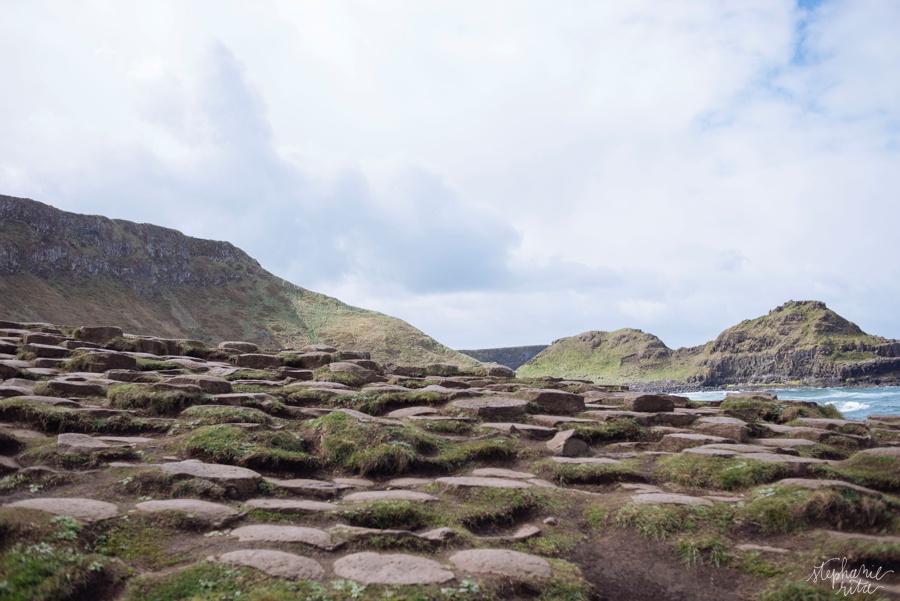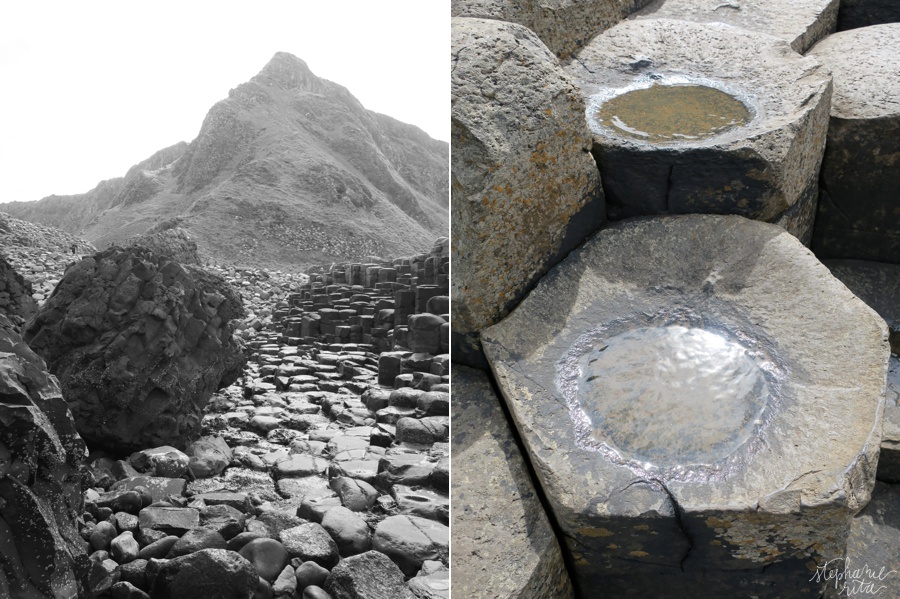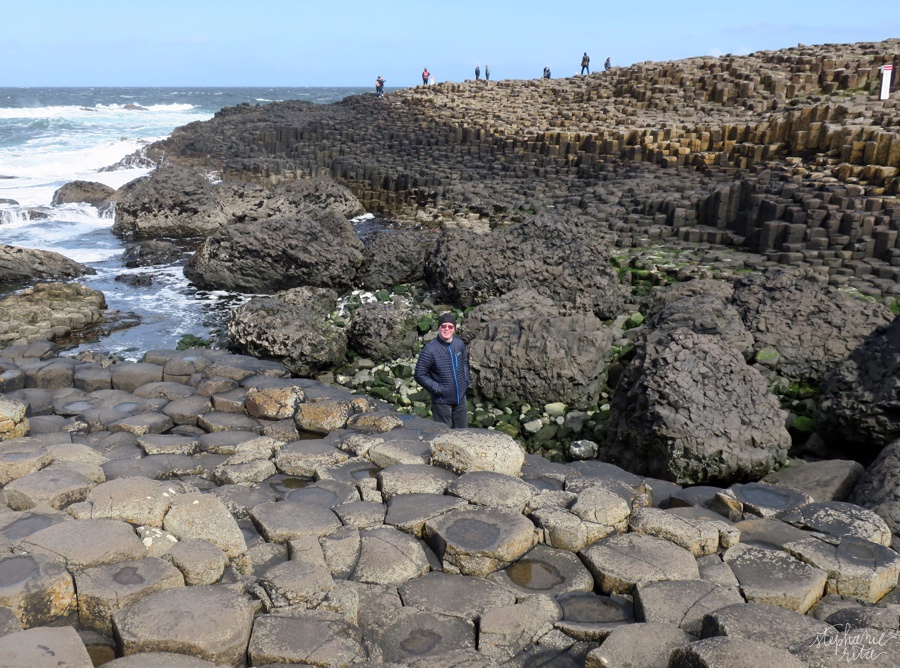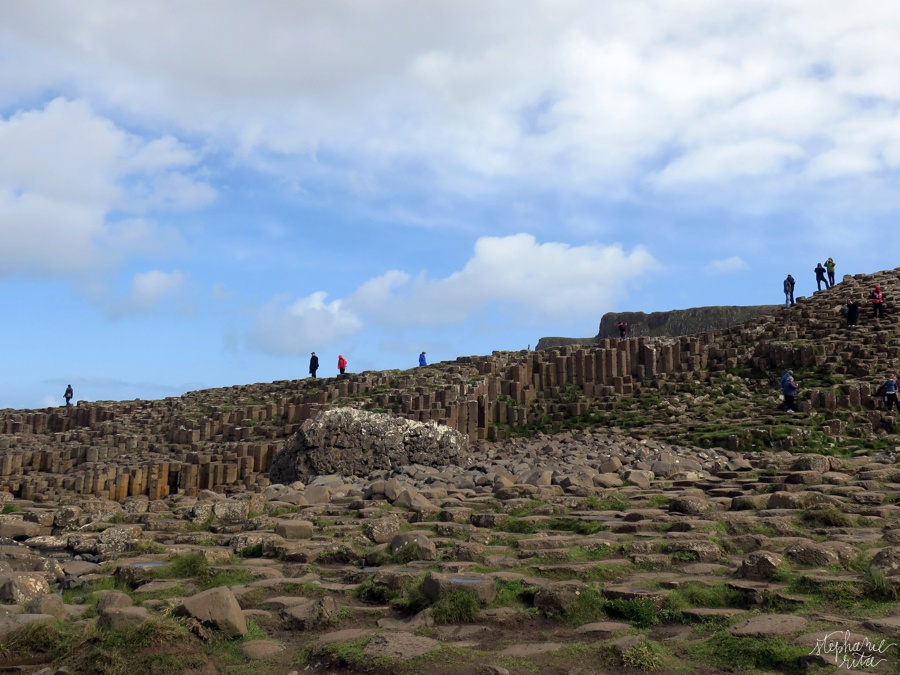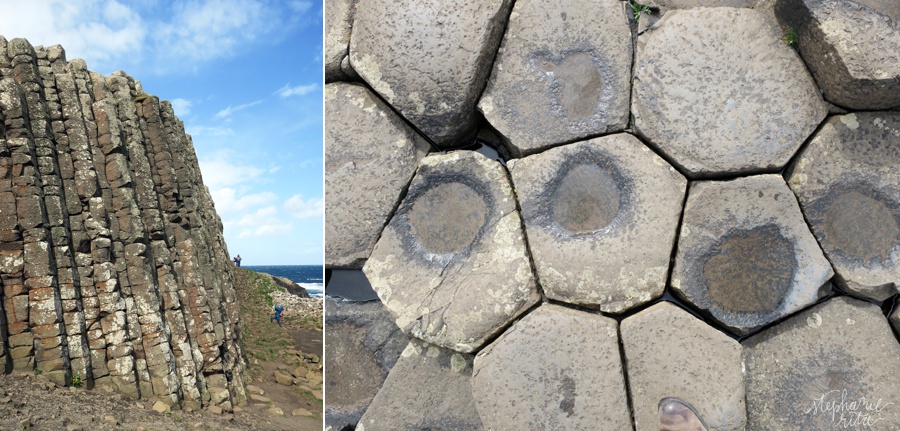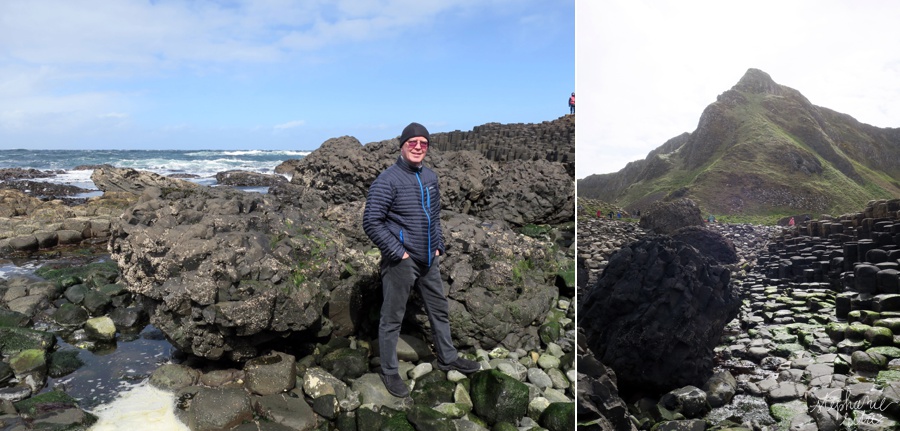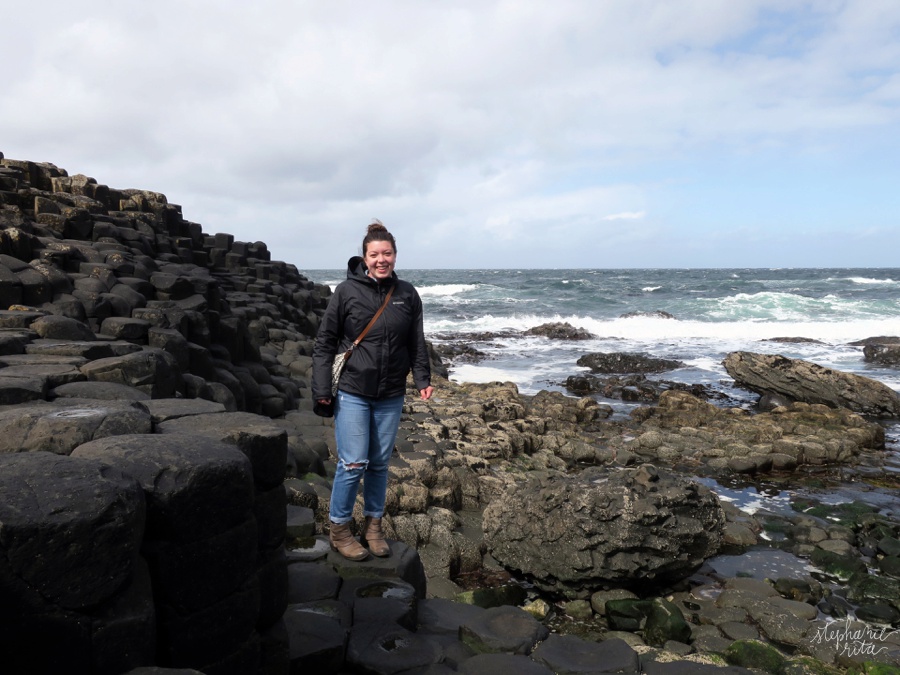 Next we saw Dunluce Castle!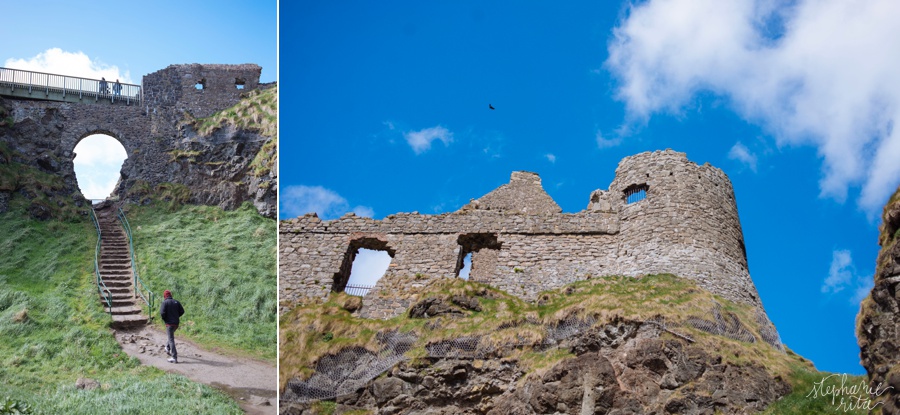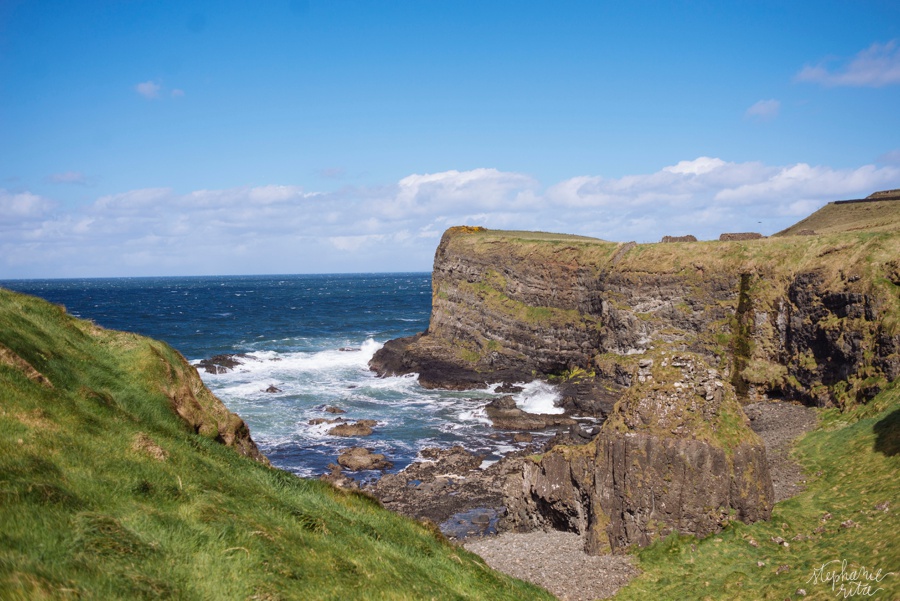 After exploring what we could of the ruins, Mom + I escaped the recommended barriers and wandered down the grassy, steep, exceptionally windy hillside to get a better view the castle. Dad ended up joining us, too! It will probably be my favorite memory from this trip! We spent a little time lounging in the soft, couch-like grass and enjoying the view.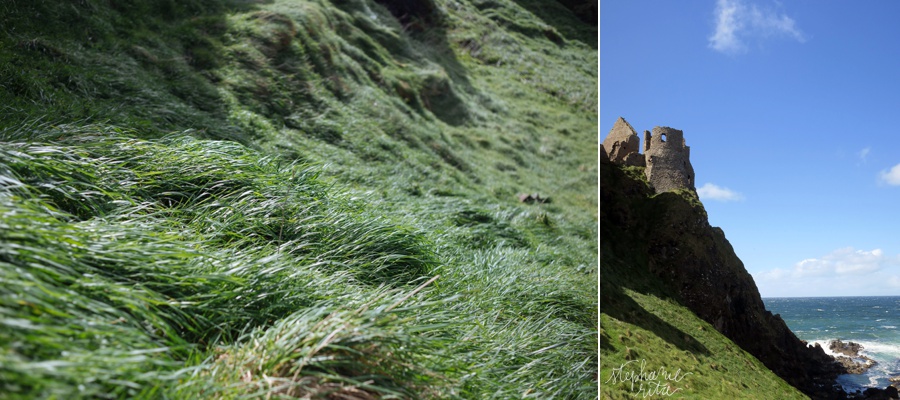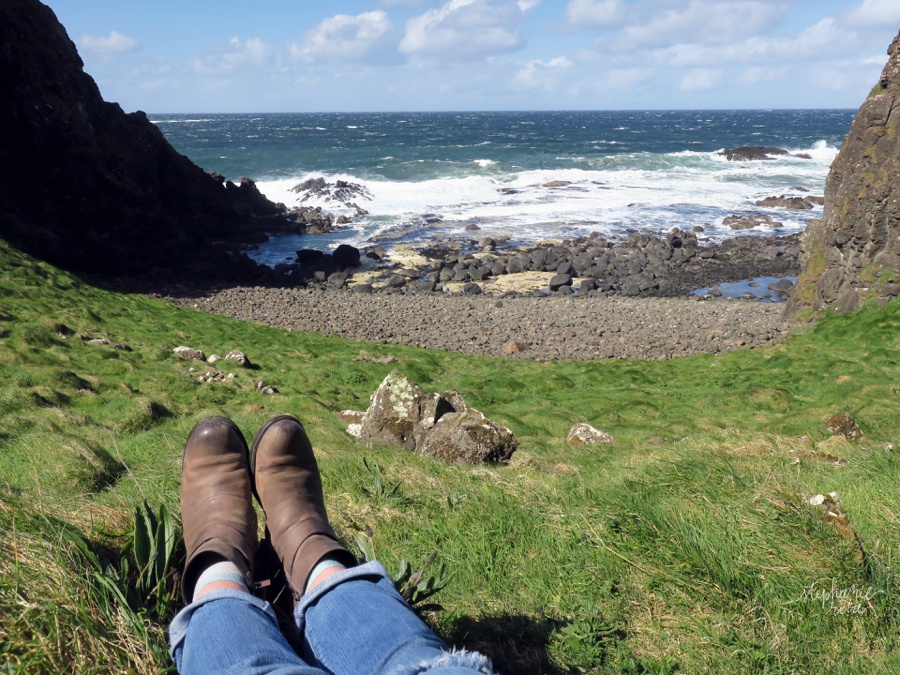 Onto the next adventure! My parents and I got to experience the Slieve League cliffs from a tiny fishing boat driven by a local fisherman, Paddy. The weather was a little sporadic, as usual in Ireland. We started the trip with some rain, but for the most part the sun stayed shining, accompanied by the ever-constant wind. There were some seeeeerious waves and the whole afternoon was all just so epic.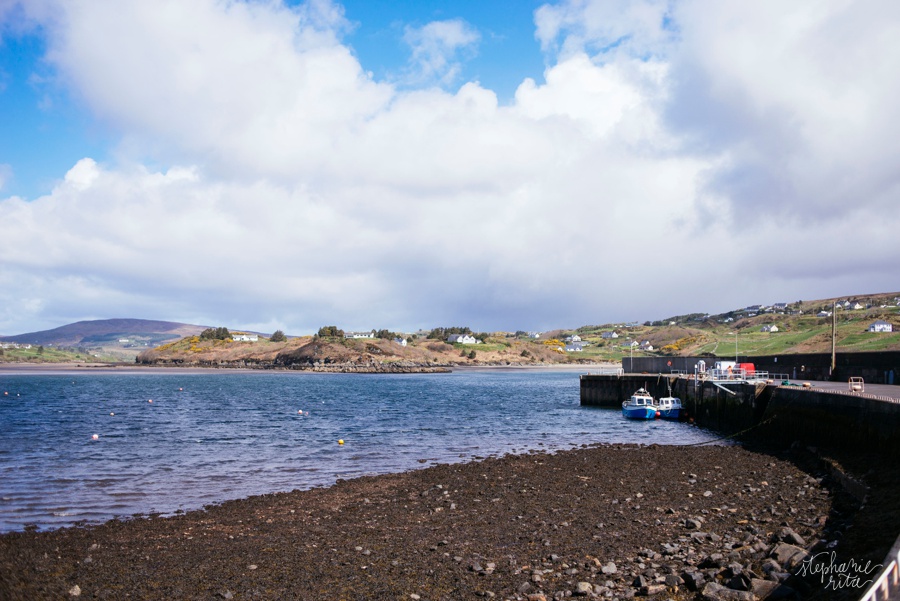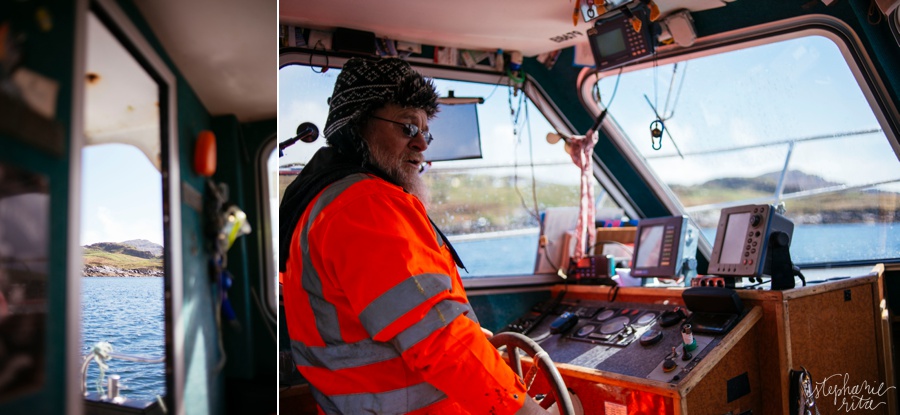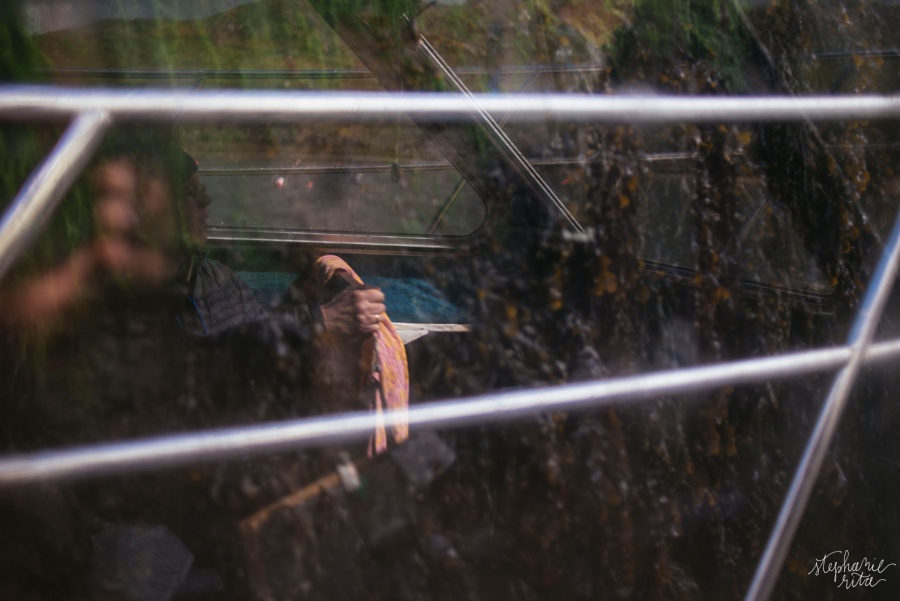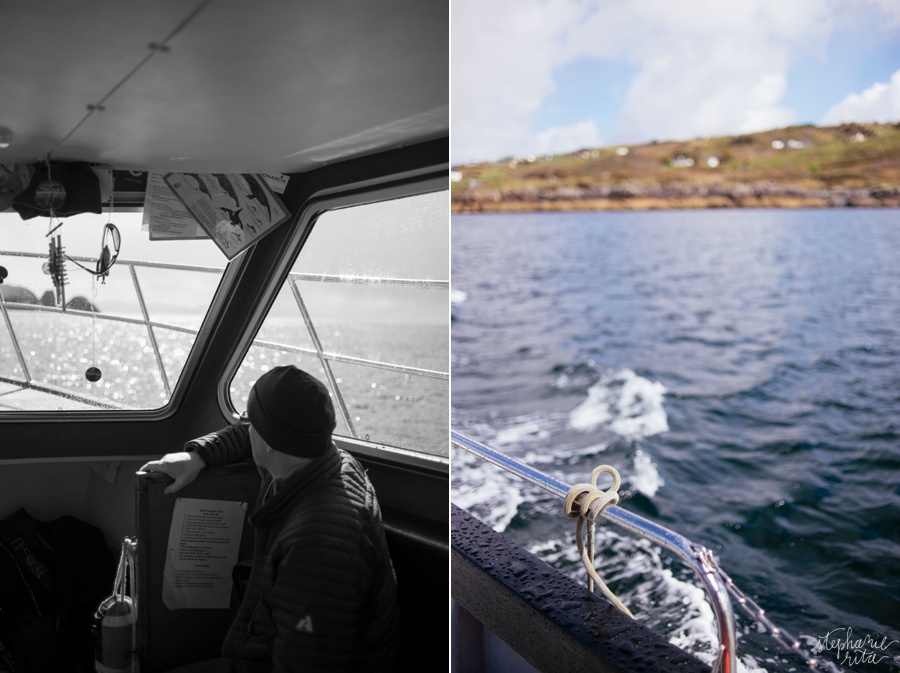 Paddy sailed us along the massive cliffs and told us legends and stories of the sea. He was such a good tour guide and sailor, and really made the experience what it was! I snuck a couple portraits of him.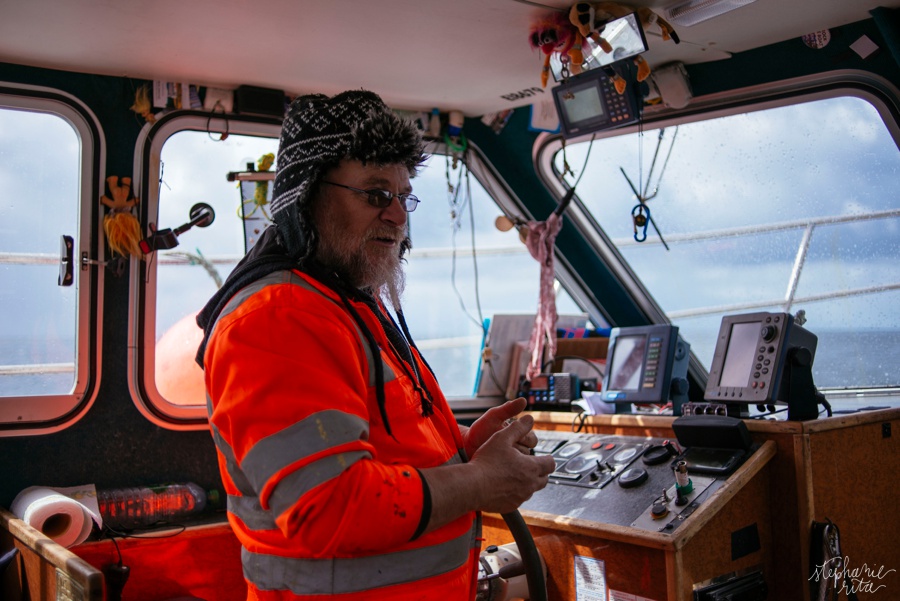 I mostly stayed outside of the little boat cabin, and balanced my way through some wavy waters so I could take photos and video as much as I could.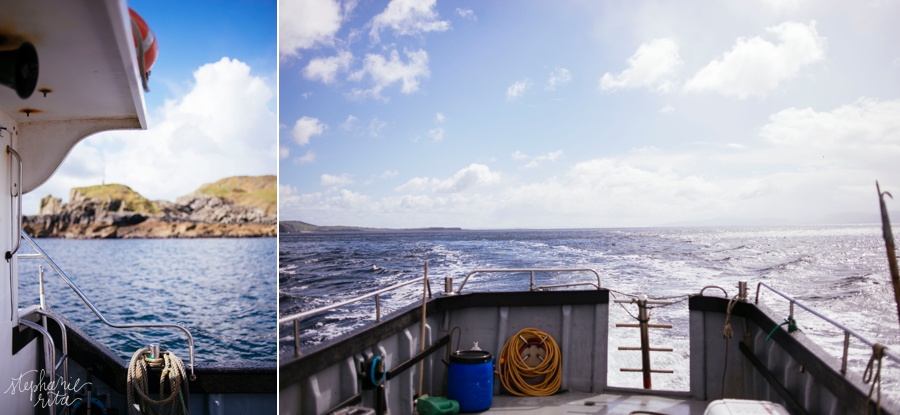 This is one of my favorite photos of my parents, and one of my faves from our trip, too.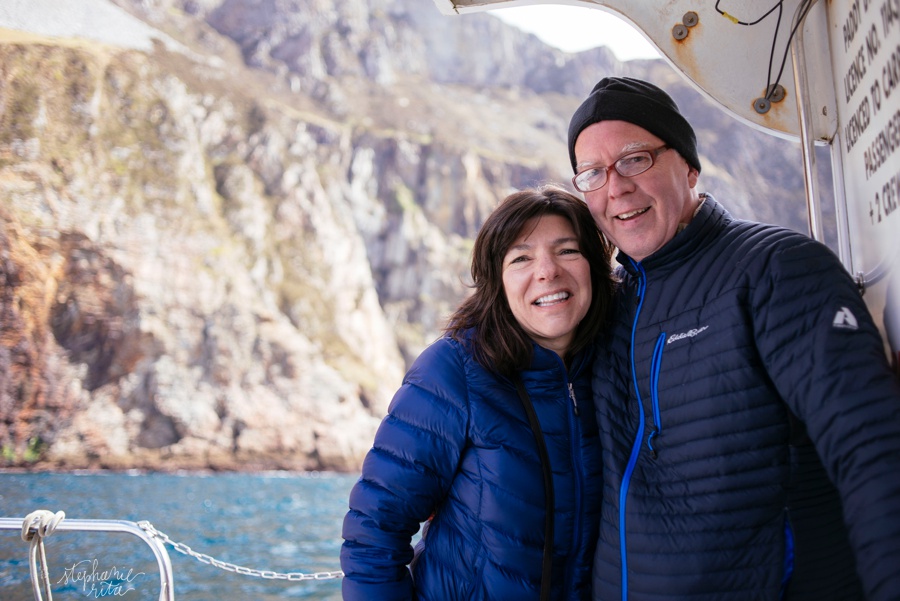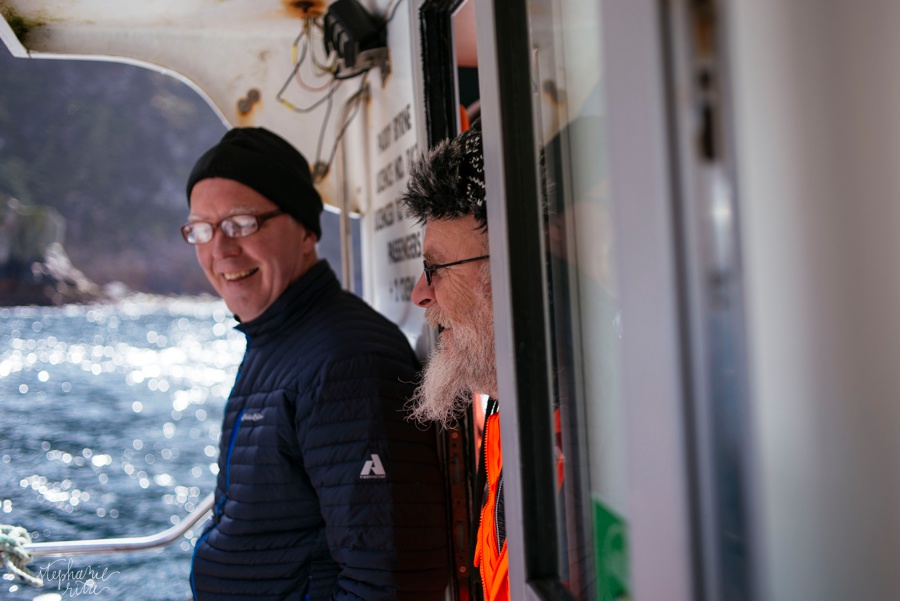 We knew Ireland had cliffs, but THESE CLIFFS. Looking up at them from below, seeing just how tall they are (tallest seas cliffs in Europe) that was pretty mind blowing. Like, photos don't actually do them any justice, but I tried.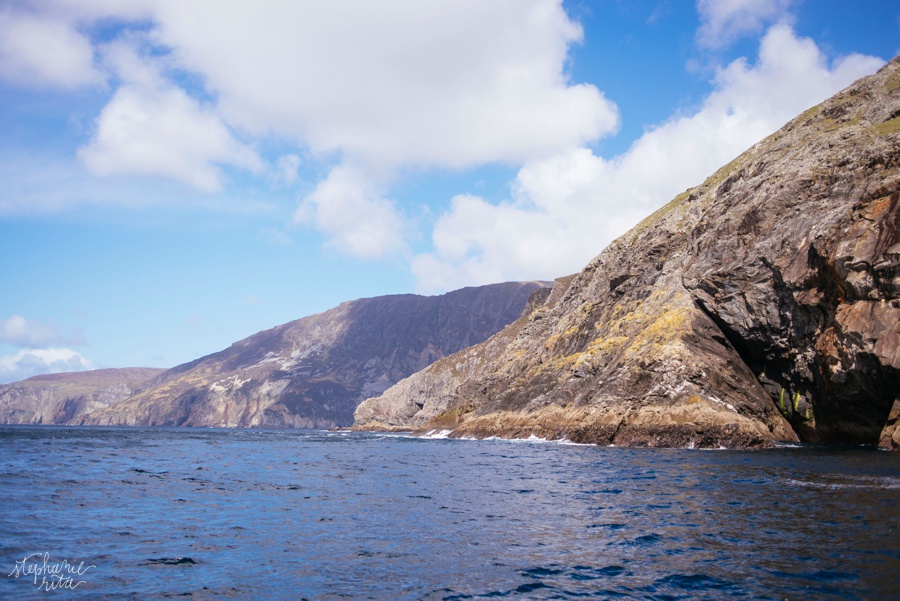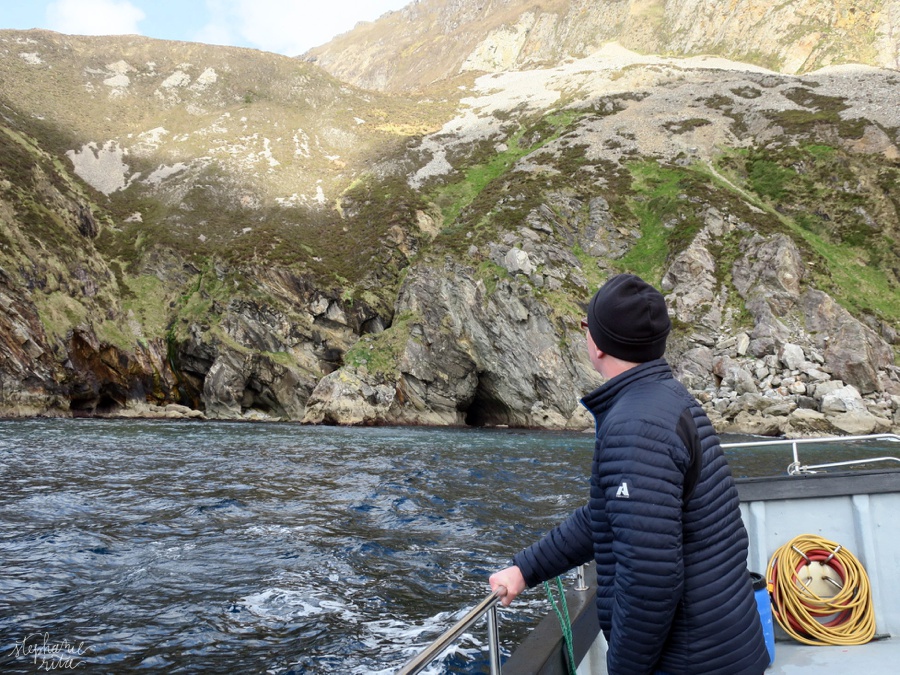 I am in the middle of editing a video from out whole week in Ireland and I can't wait for you to see it! 🙂