Bound by love, one flesh to be
An unbroken ring
And I lay down my life for thee
In love we are free
~*~
Theresa and Mark are married!! Celebraaaaate! These lovelies are two of the most go-with-the-flow, laid-back people I know. And I've known Theresa and Mark for a long time 😉 We all started working at Camp Spofford while we were still teenagers, and Tree and I even lifeguarded together! BUT. I never knew them as a couple until their wedding day. And let me tell you, now I understand why God created this very perfect match. Theresa's silly-loving-happy-sweet self brings out the best (and smiles) in Mark. And Mark loves her well. It was so cute watching him sneak kisses and hand-squeezes to Theresa at all times of their special day. They met and grew their friendship and relationship at Camp, so it only seemed right for them to start their new life as a married couple there as well!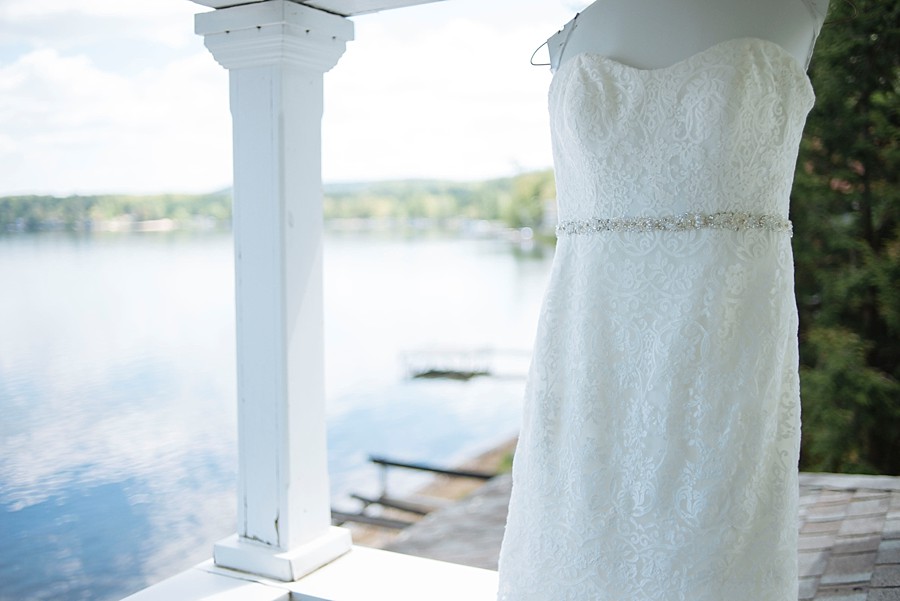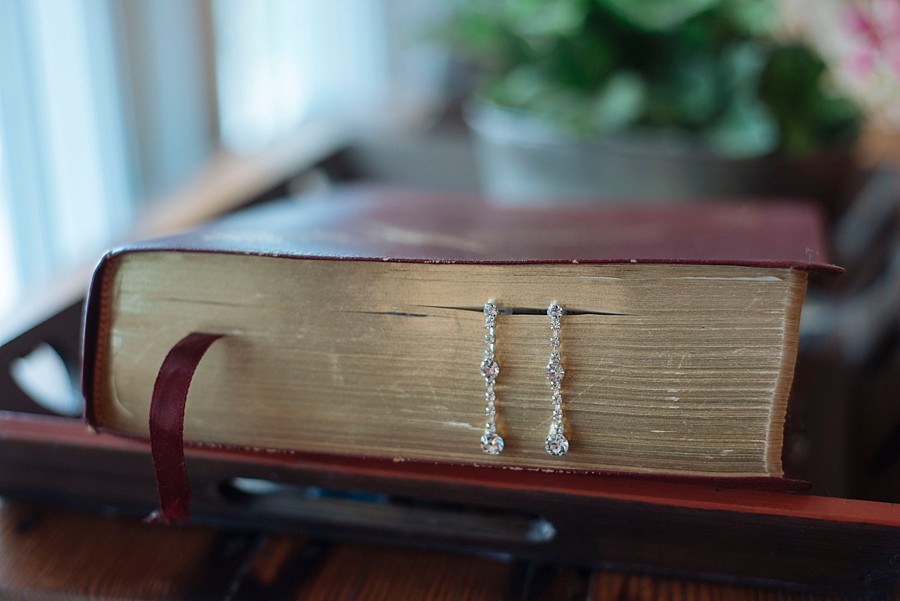 We started the day at a family friend's amazing lakefront home, just down the street from Camp. Theresa got ready with the help of her momma and sister-in-laws, while Mark patiently waited downstairs on the porch for their First Look to happen.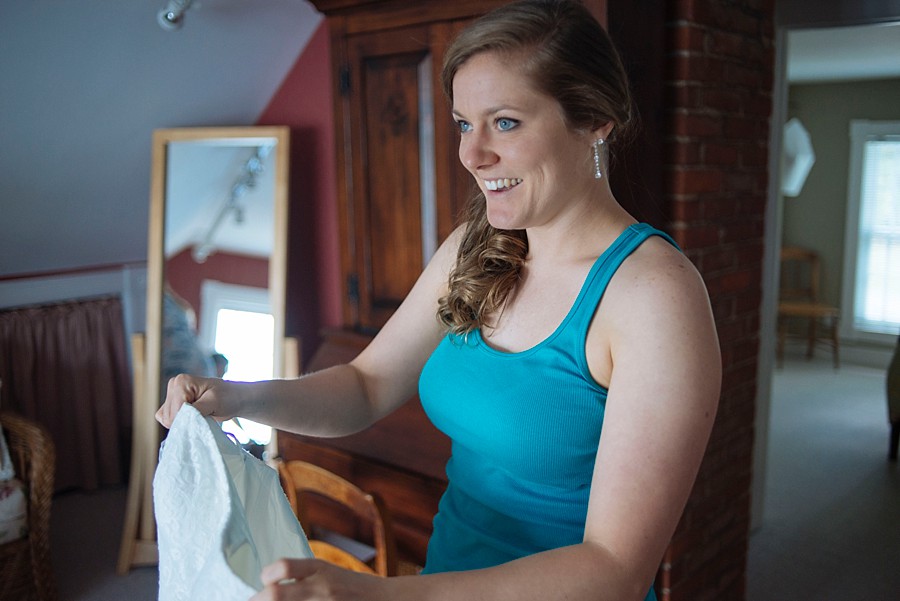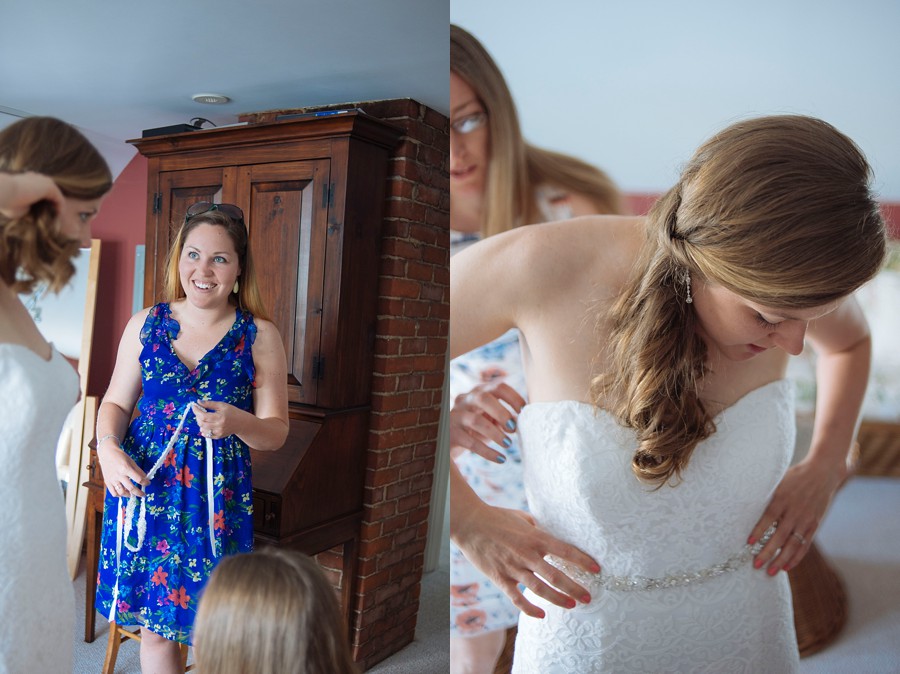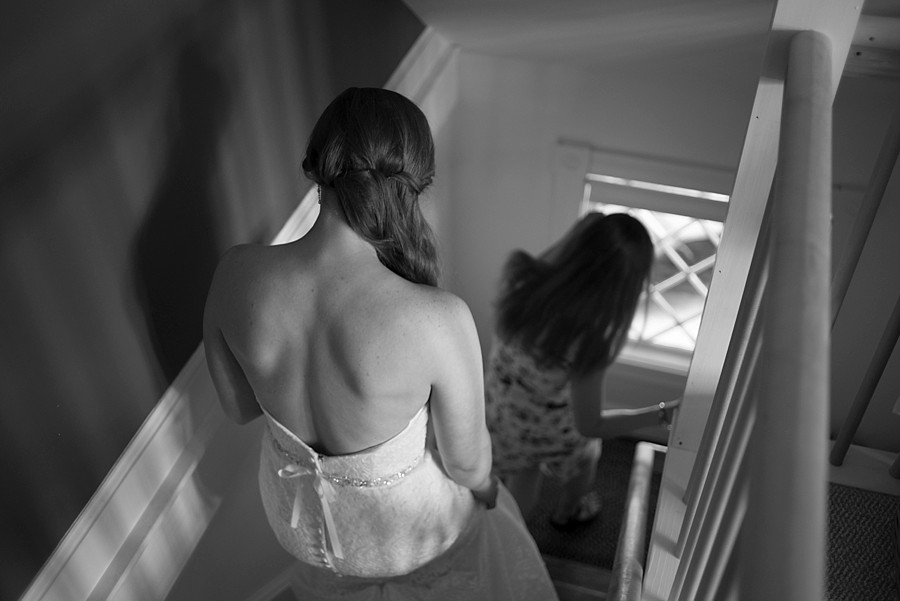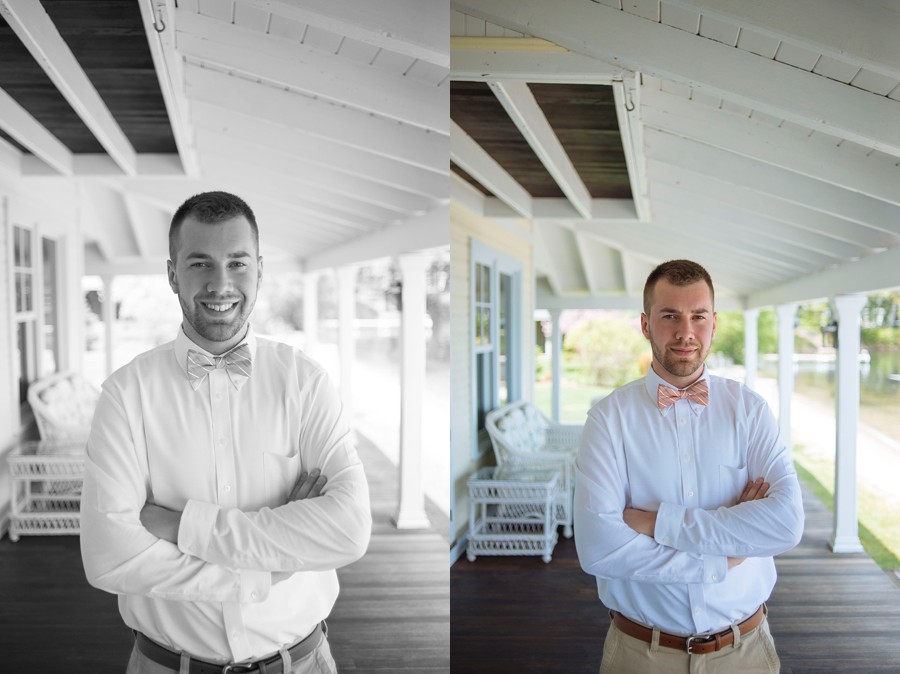 First Looks are THE BEST part of any wedding day! I am so, completely, honestly being SO HONEST right now. Do a First Look. You'll remember it forever!! Evidence: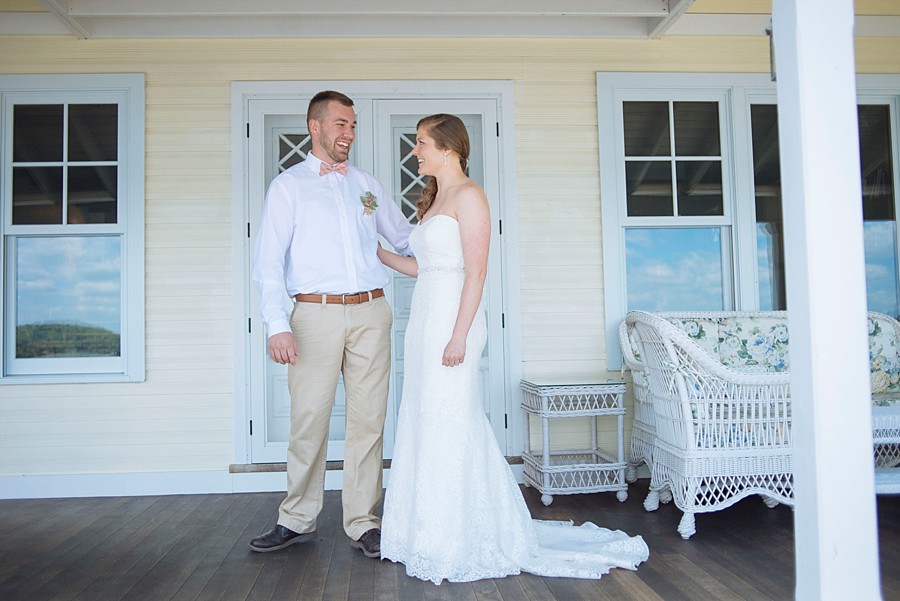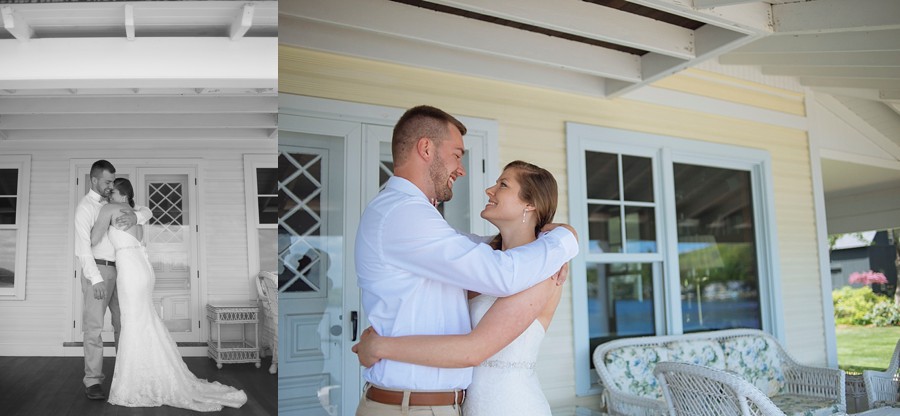 Portraits by the water are my new favorite.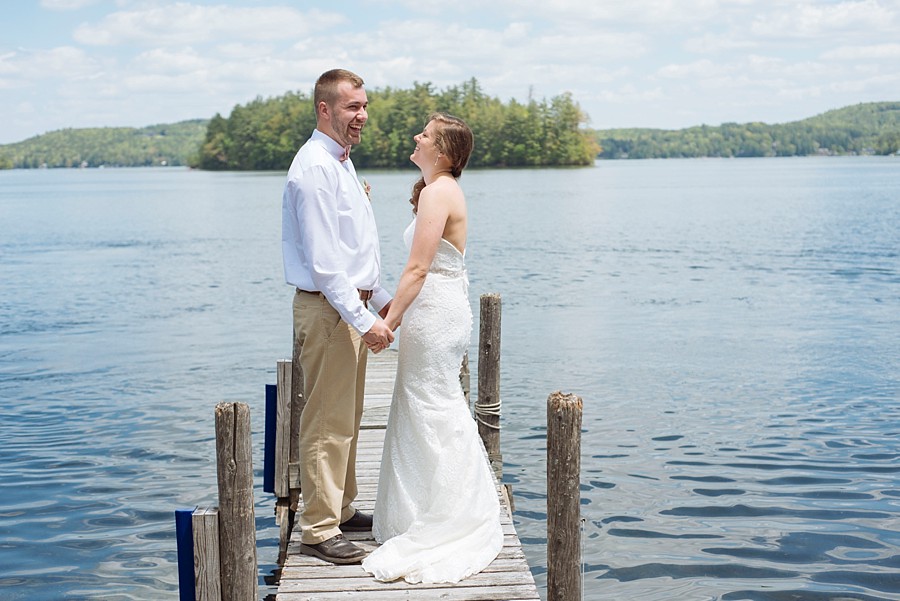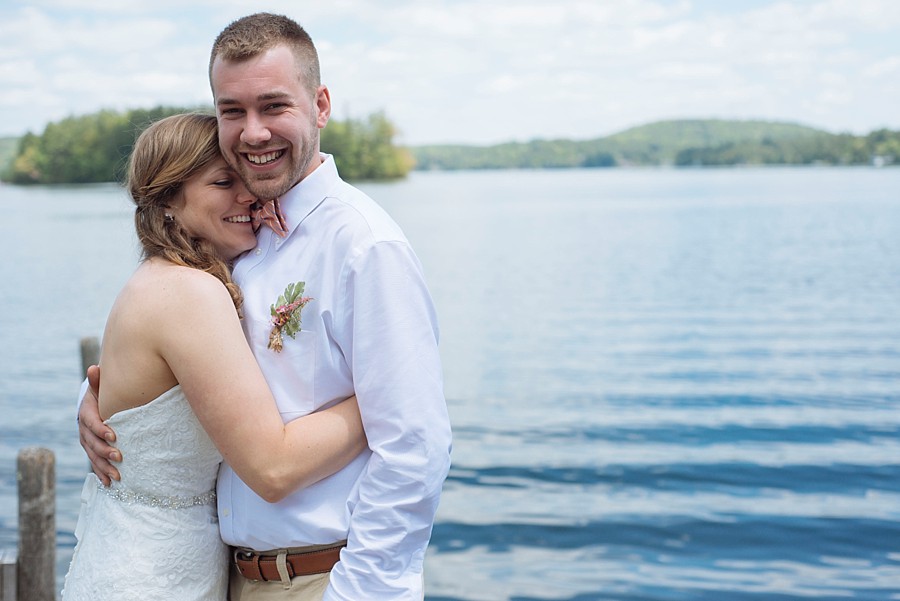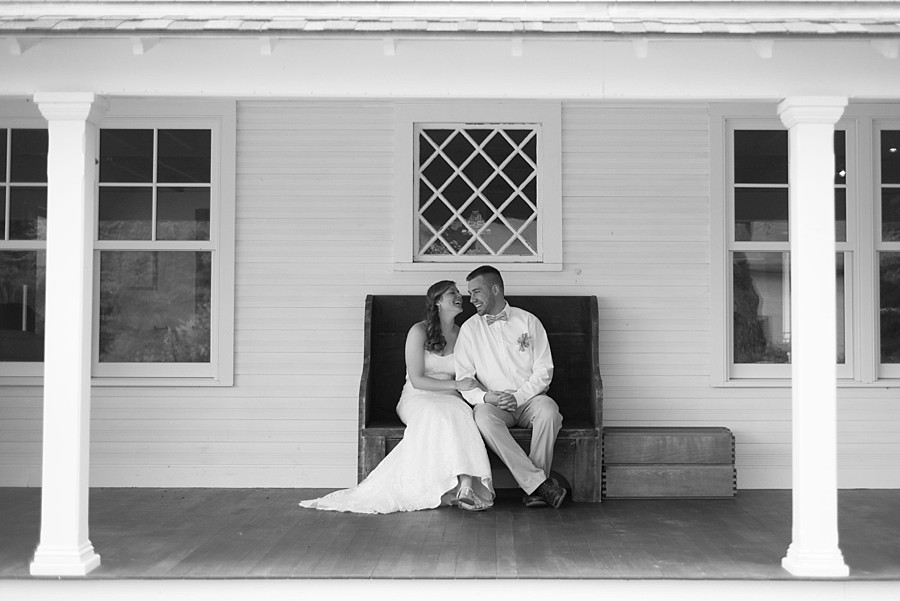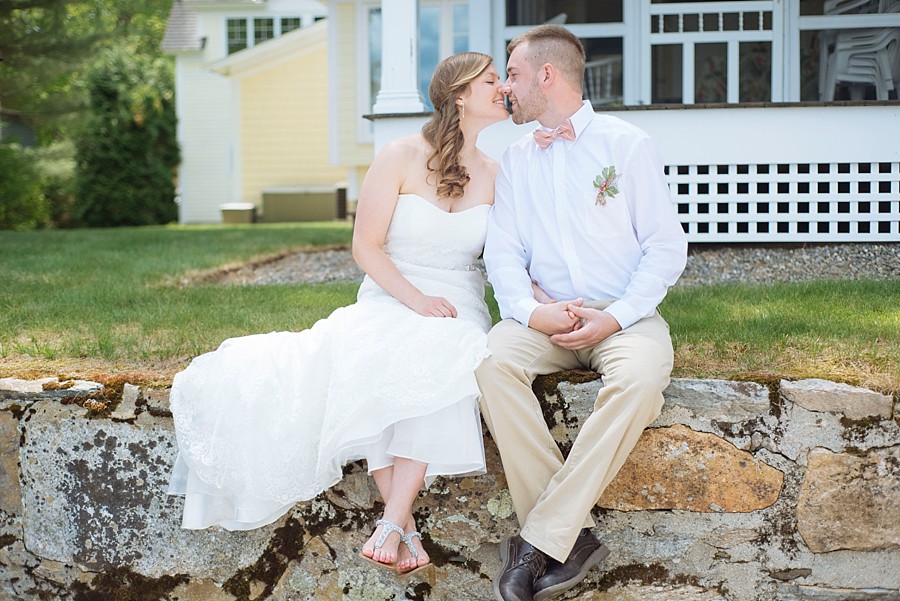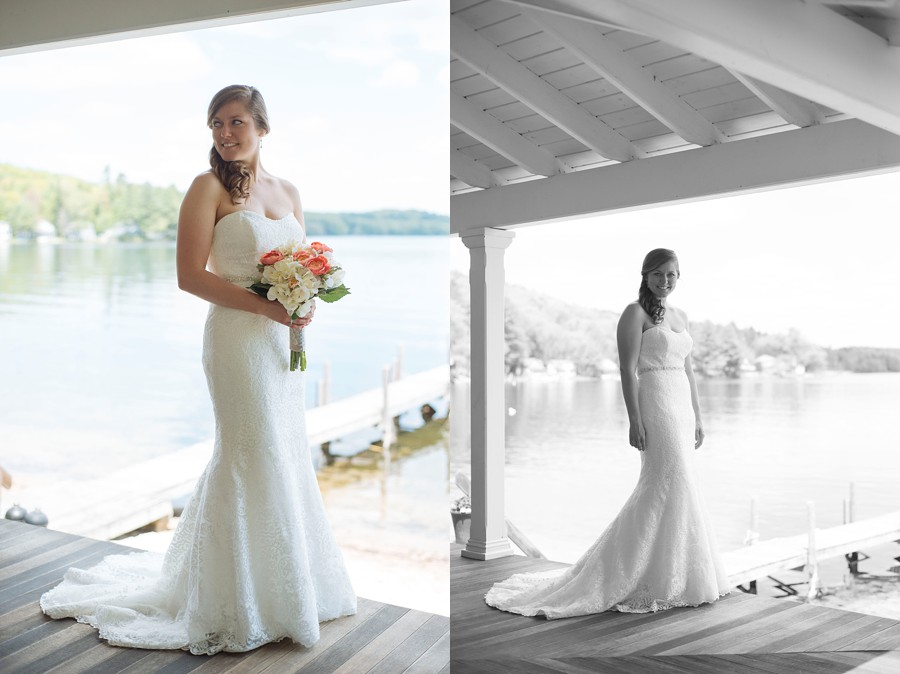 Every one of these girls heart's are so big and love Theresa so much and I just love this photo a lot.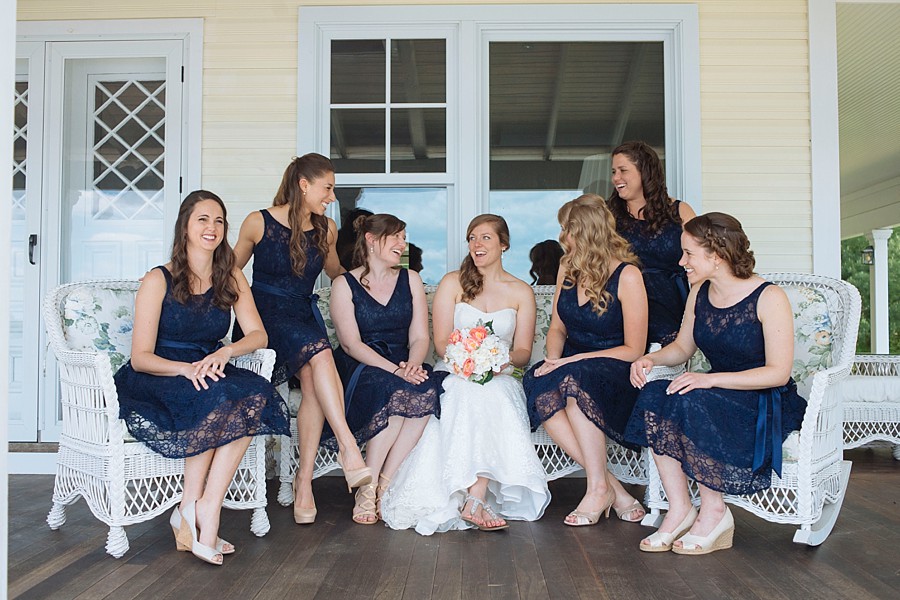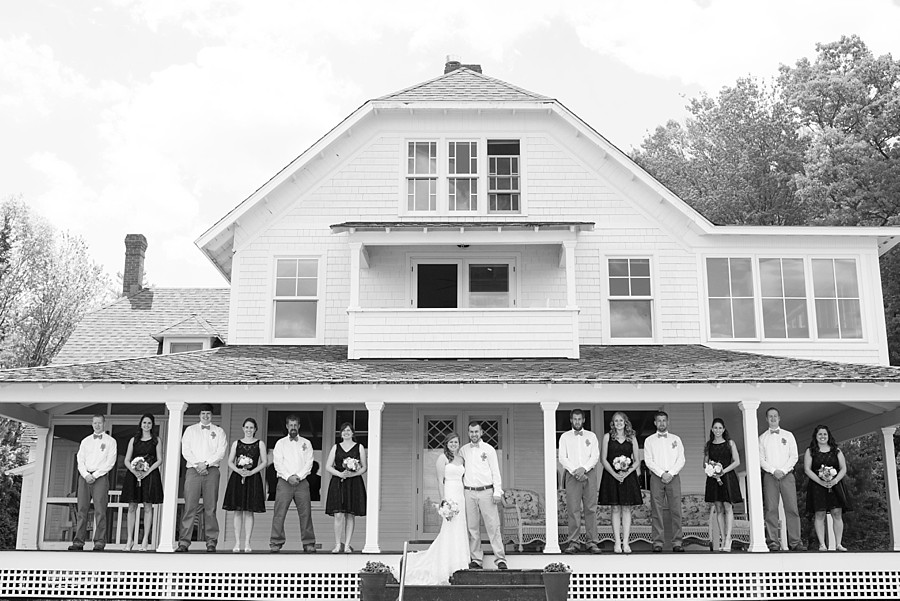 Mark's brothers and friends took a few moments before the ceremony started to lay hands on him and pray for the new marriage that was about to happen. I only snapped maybe 4 photos of this (my camera's echo was loud in the unfinished dining hall!), but they turned out to be some of my favorites from the day. THIS IS SO SPECIAL. Friends who willingly and expectantly pray for you, keep those friends around.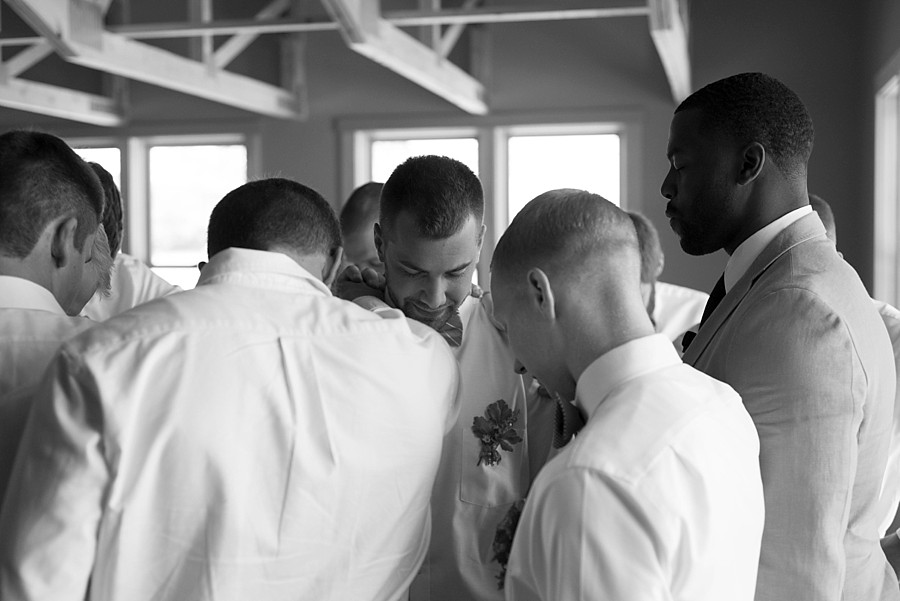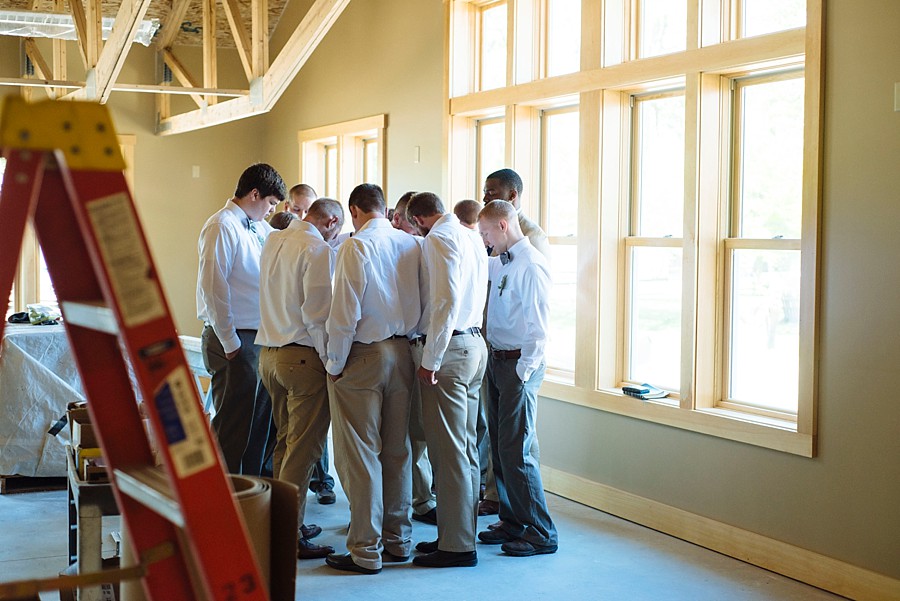 That look in his eye!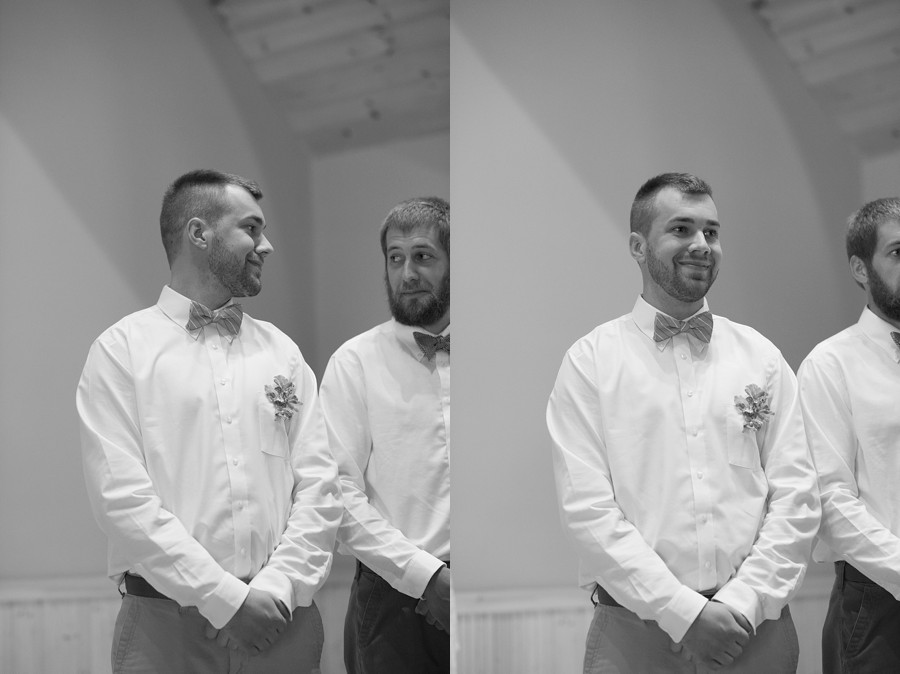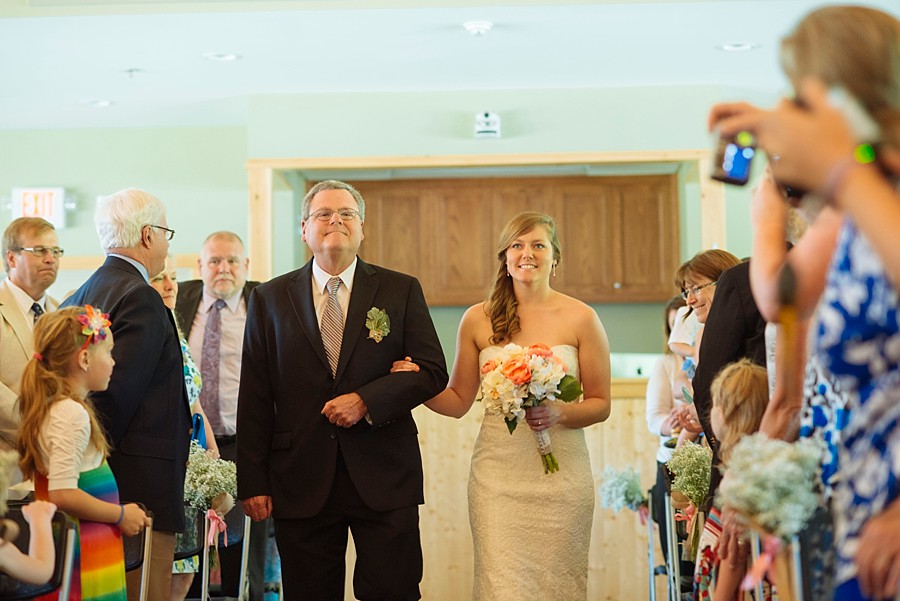 Their ceremony included a message from Ephesians 5. "As the Scriptures say, "A man leaves his father and mother and is joined to his wife, and the two are united into one. This is a great mystery, but it is an illustration of the way Christ and the church are one."  Their talented friends serenaded us on piano and violin, and Theresa and Mark lit a candle to symbolize two families coming together as one.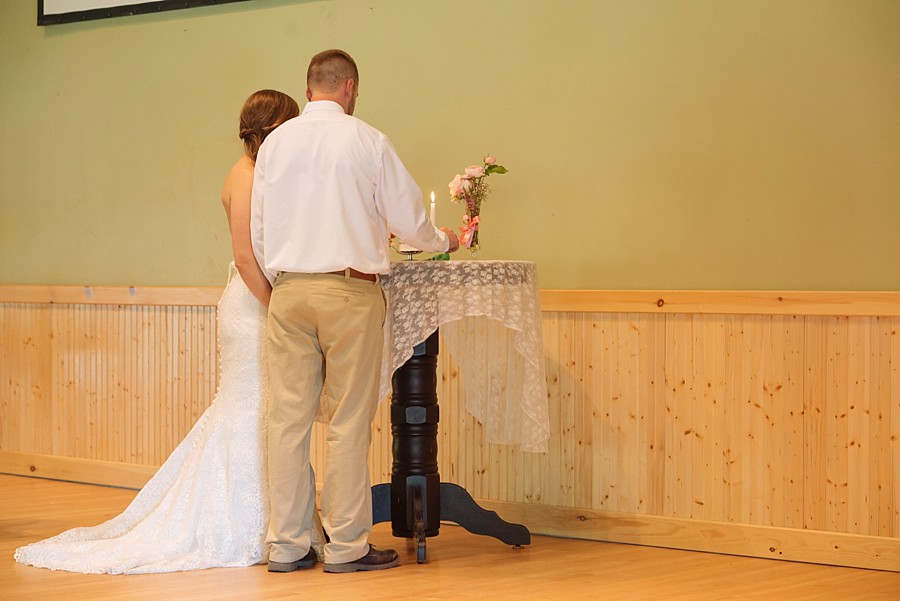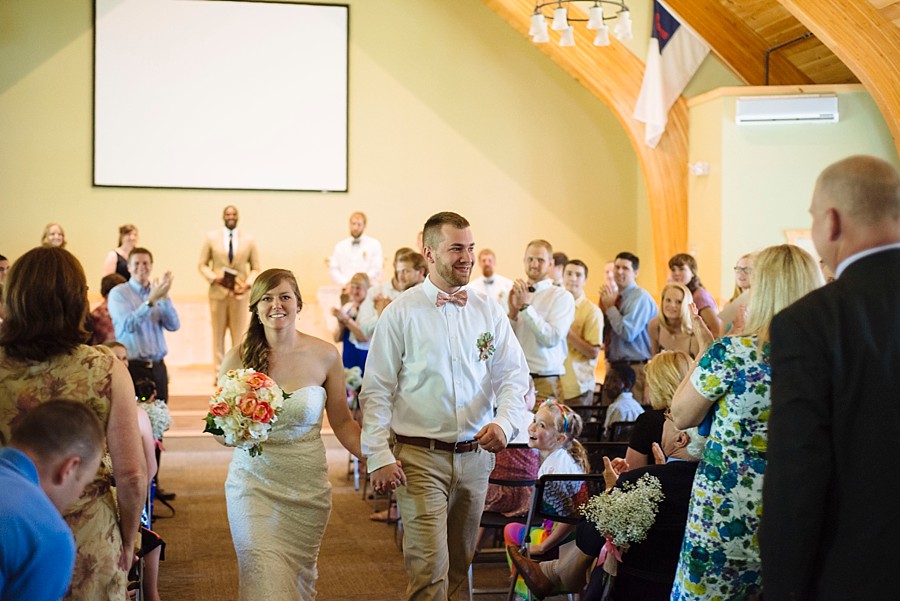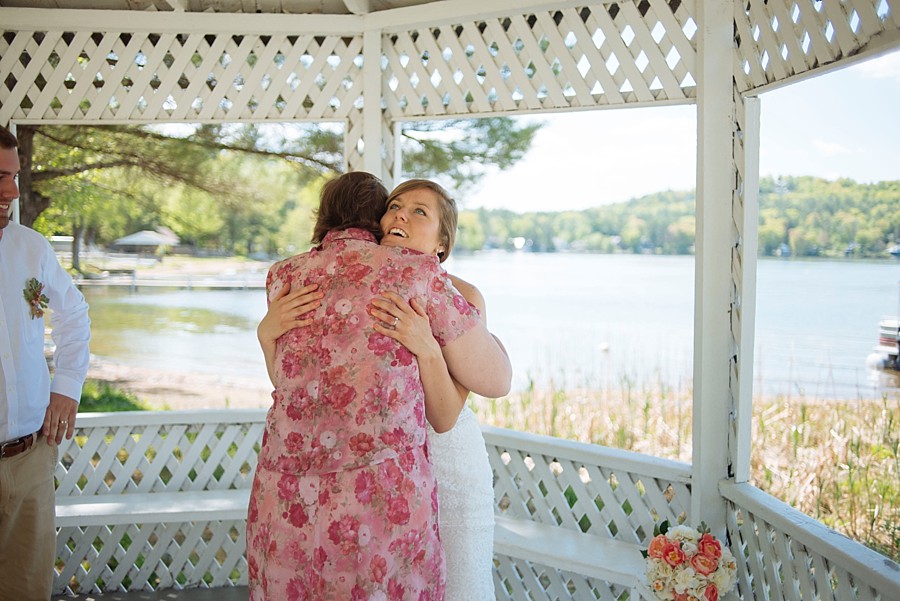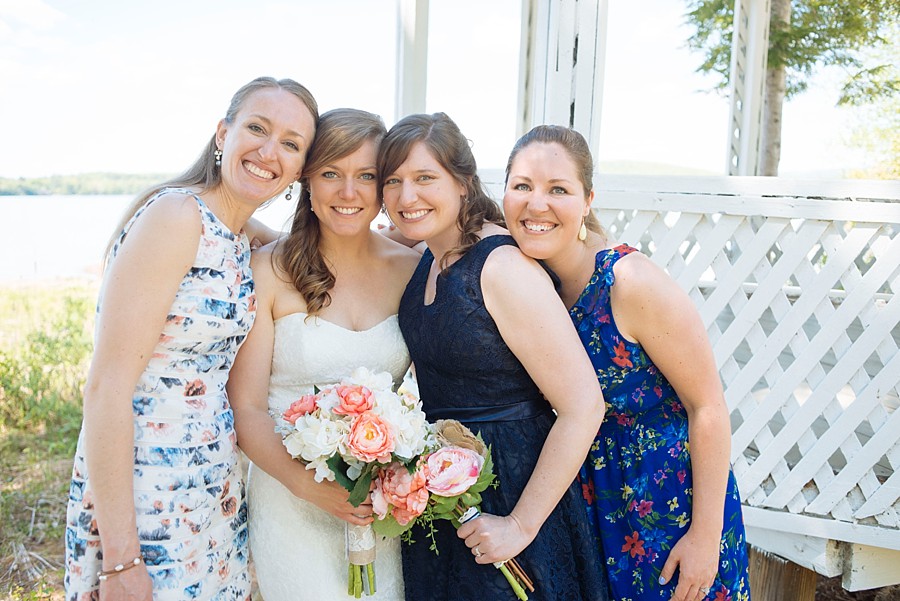 After family portraits, I stole the newlyweds away for a couple more lake-filled, love-y, sunny photos. Their personalities are SO EVIDENT in this next frame.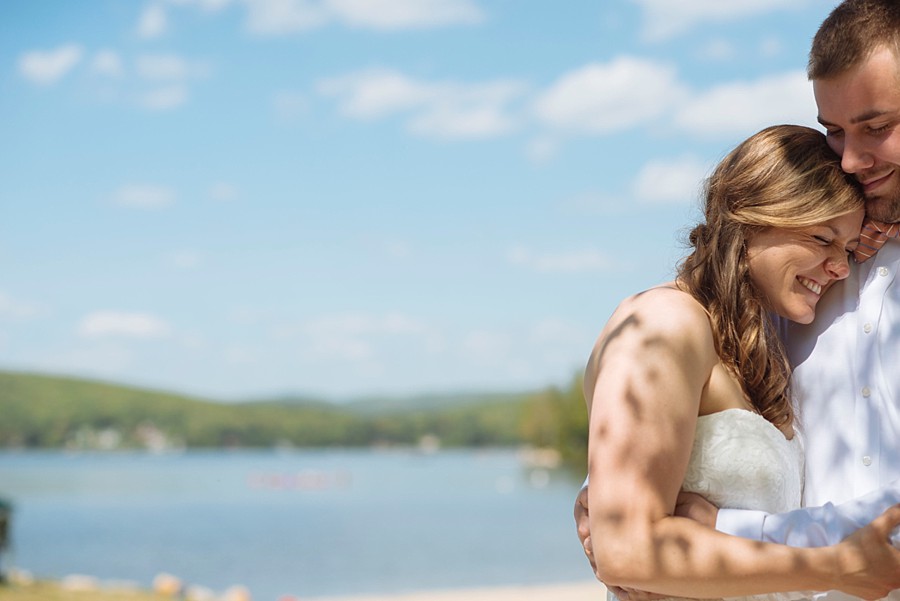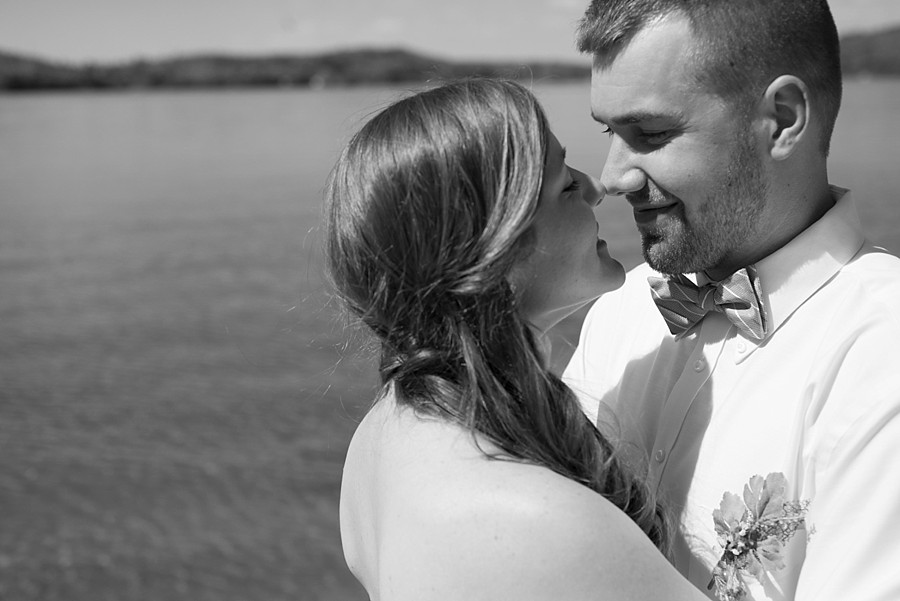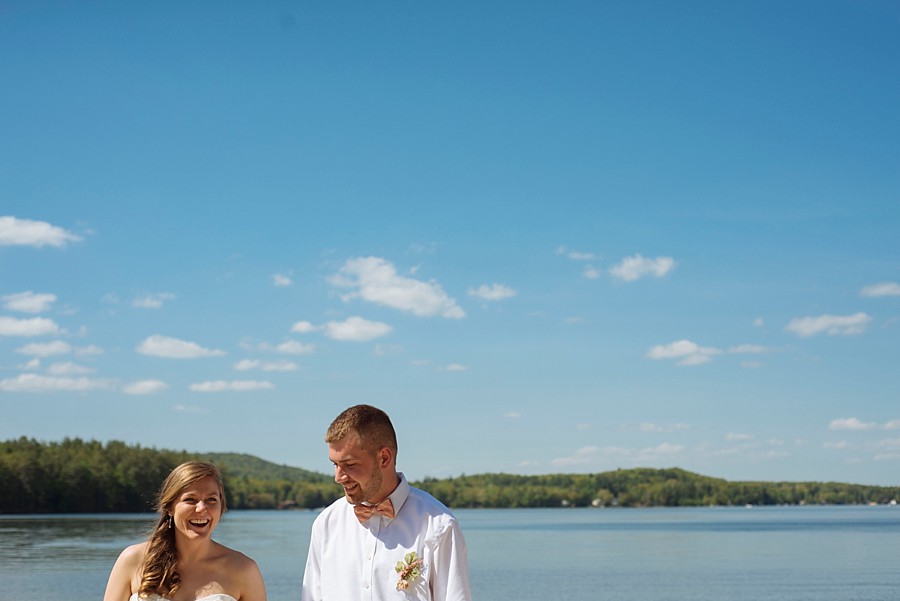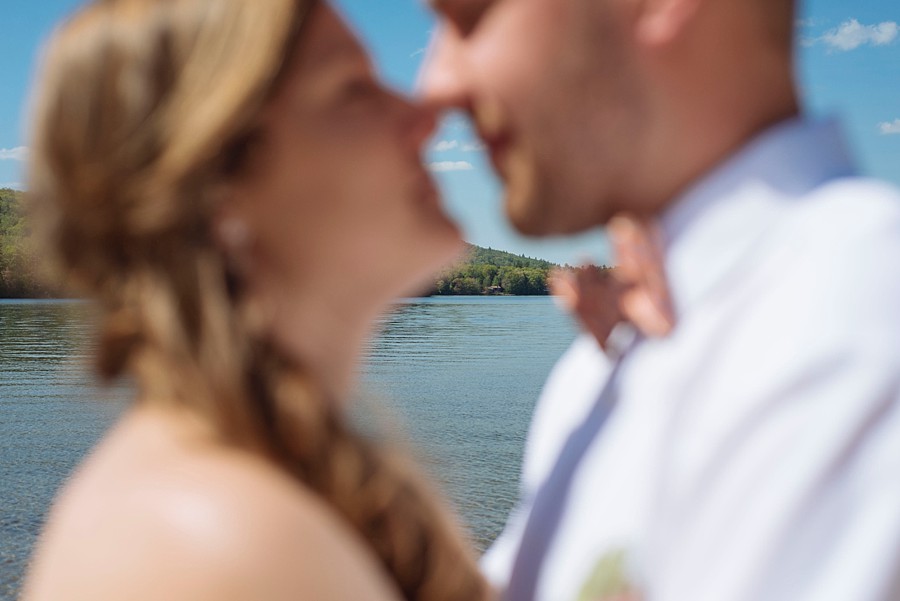 One thing T+M really wanted for their wedding was for it to be laid-back, colorful and focused on their family and friends. Theresa mentioned multiple times that they didn't want anything too extravagant, just a simple, fun day of celebration. I don't think I could have been smiling bigger when she was explaining this all to me, because these are my favorite kinds of weddings to be a part of!
Mark's mom made most of the decorations, his cousin arranged the flower bouquets, Theresa's sister-in-law did her make-up, their friend shot video, another friend manned the sound-board during the ceremony, Theresa's mom designed their invitations… I mean, it was a family affair to the very last detail!! Not to mention, pretty much all the guests knew each other because: CAMP SPOFFORD. 😉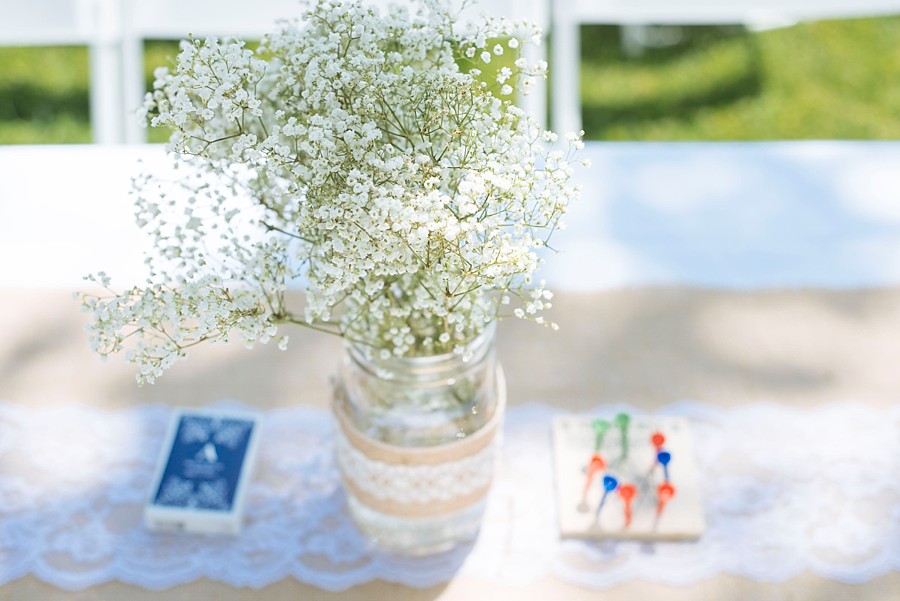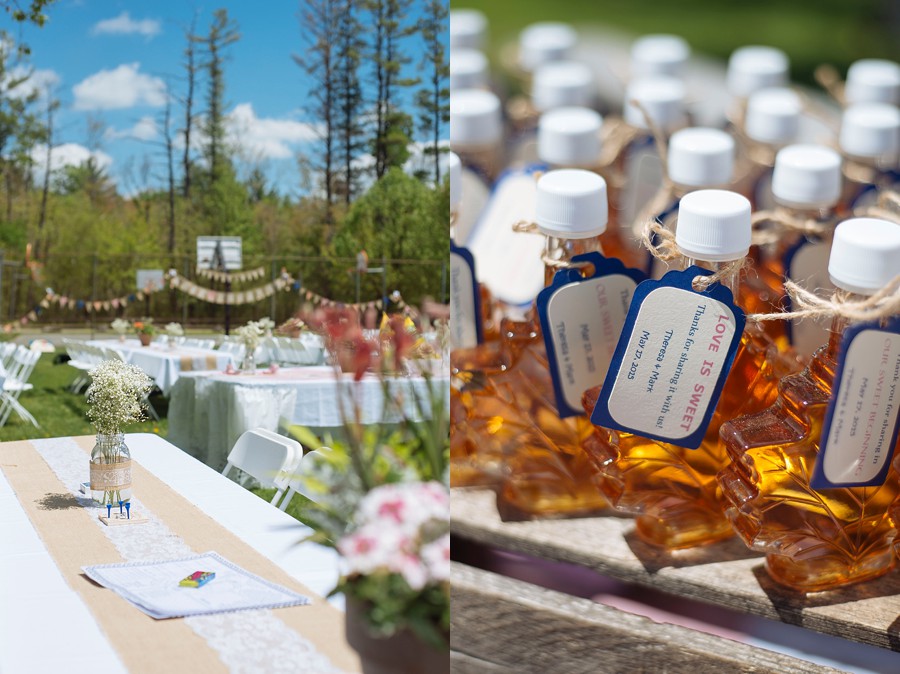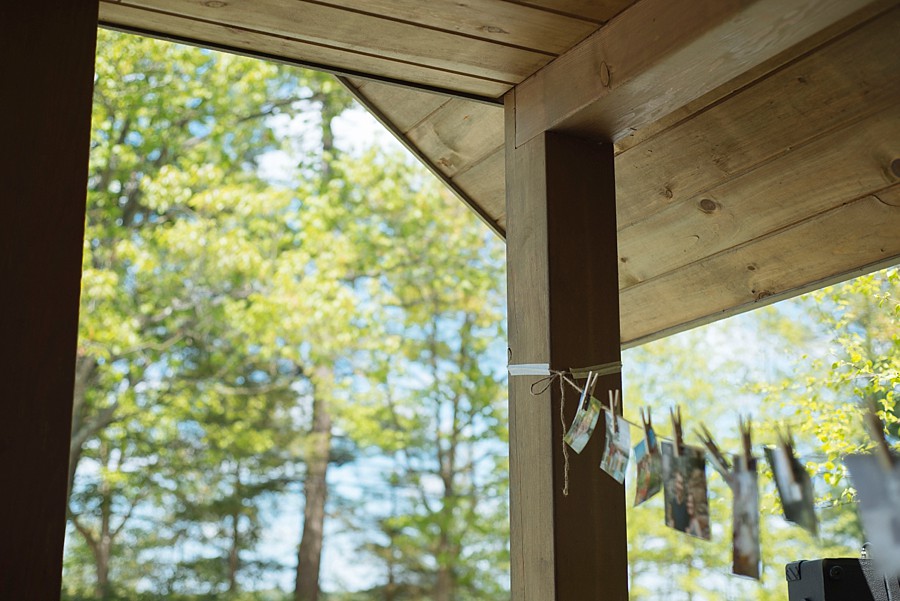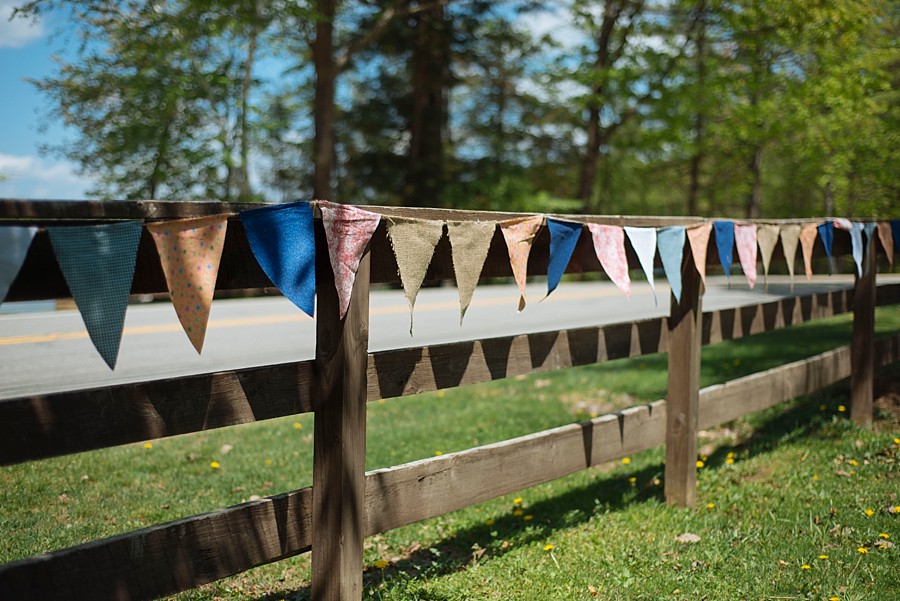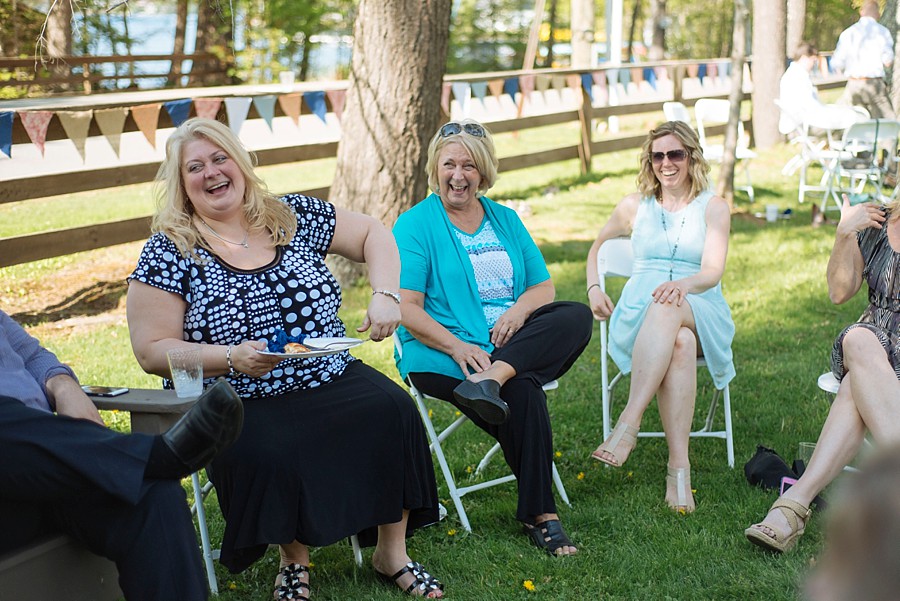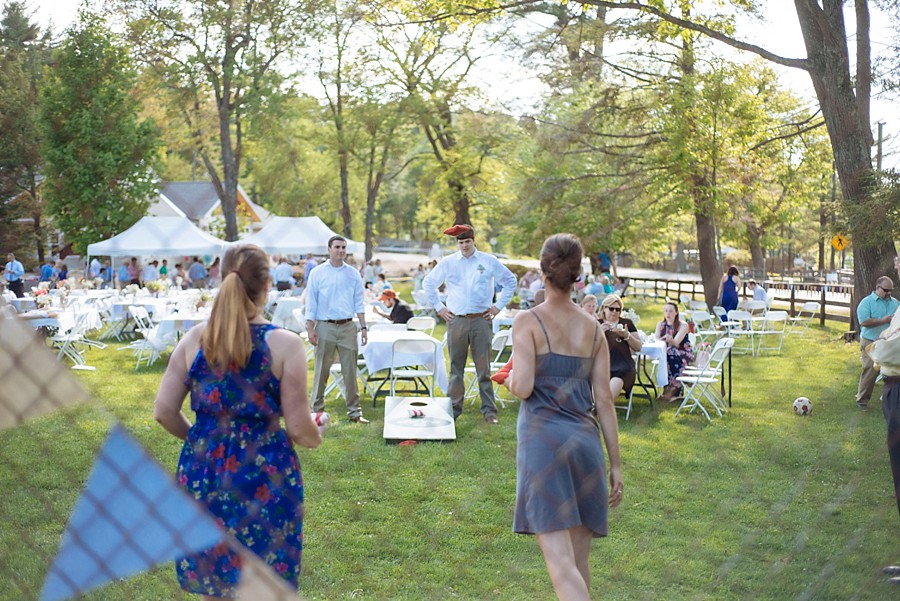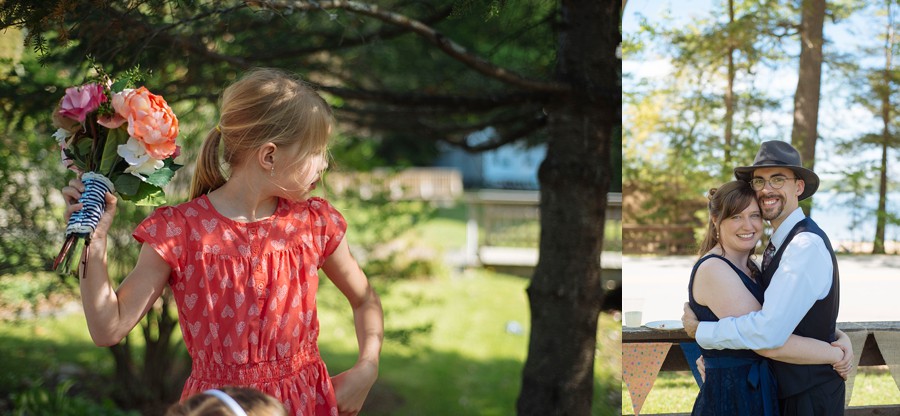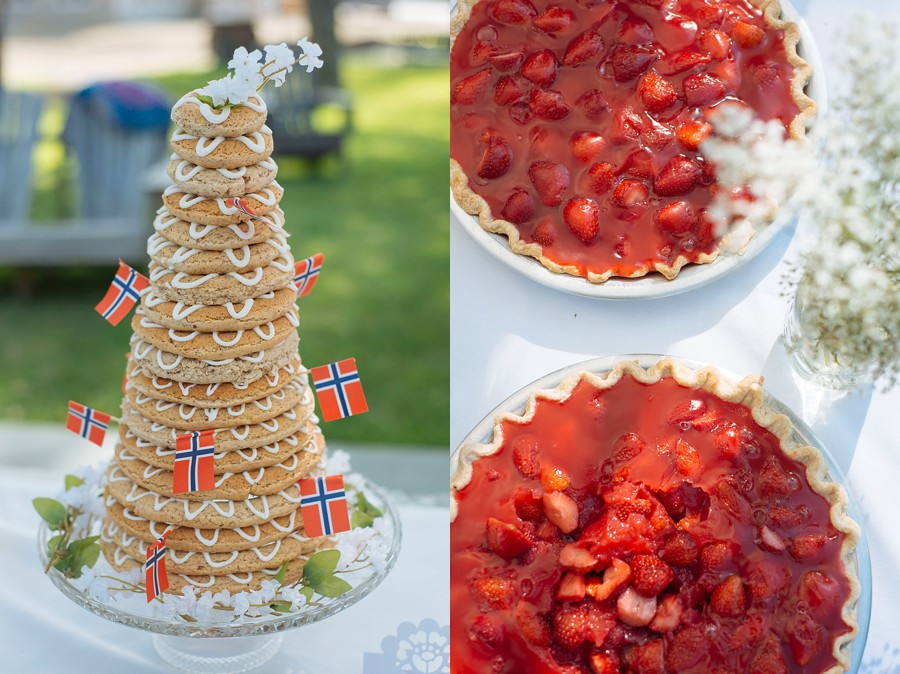 This is the "please don't smash that in my face!" look!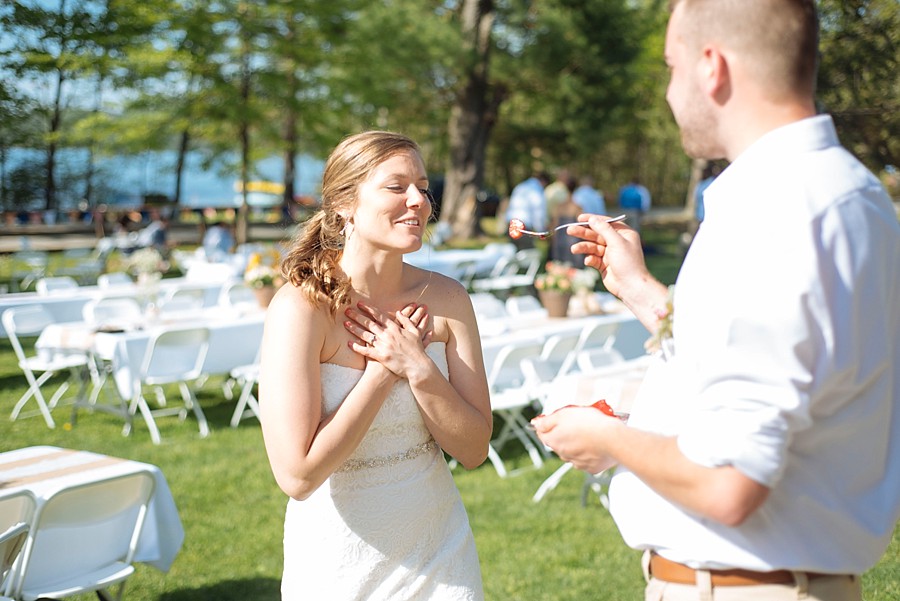 And this is a very Theresa face 😉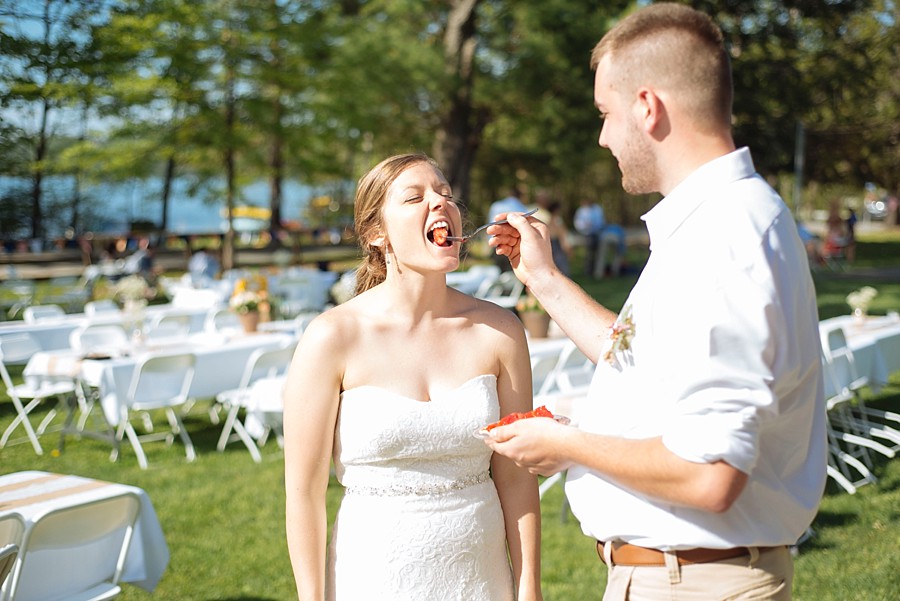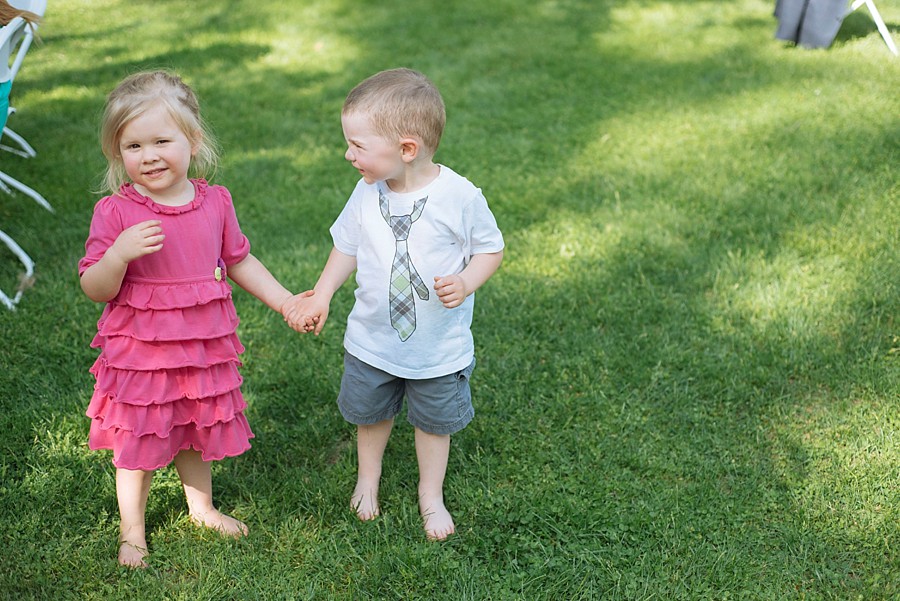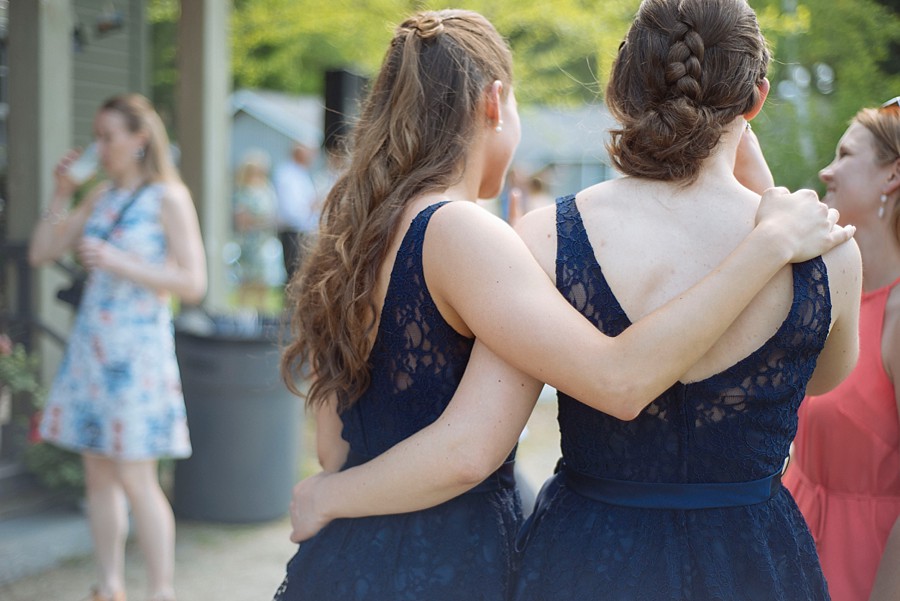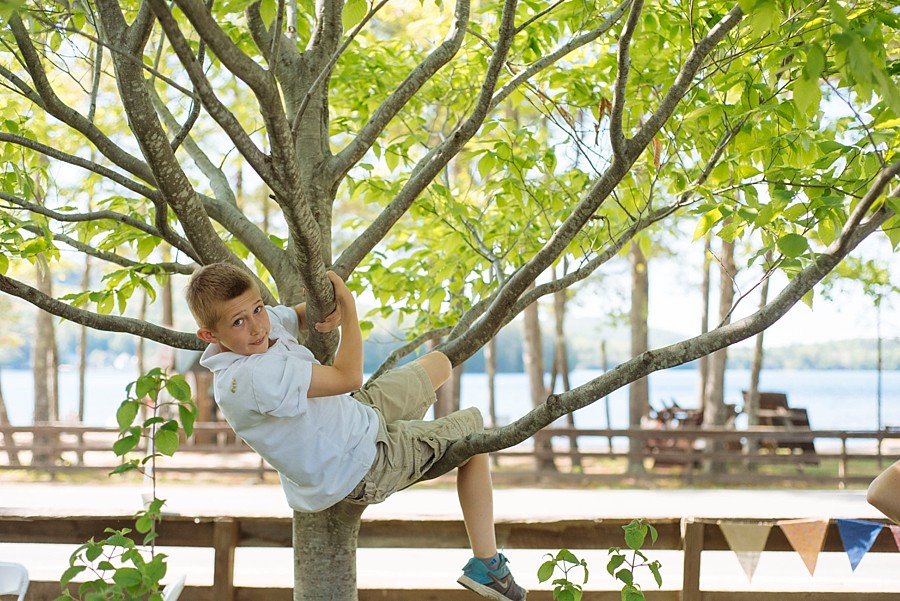 At the end of their awesome afternoon, T+M grandly-exited the premises…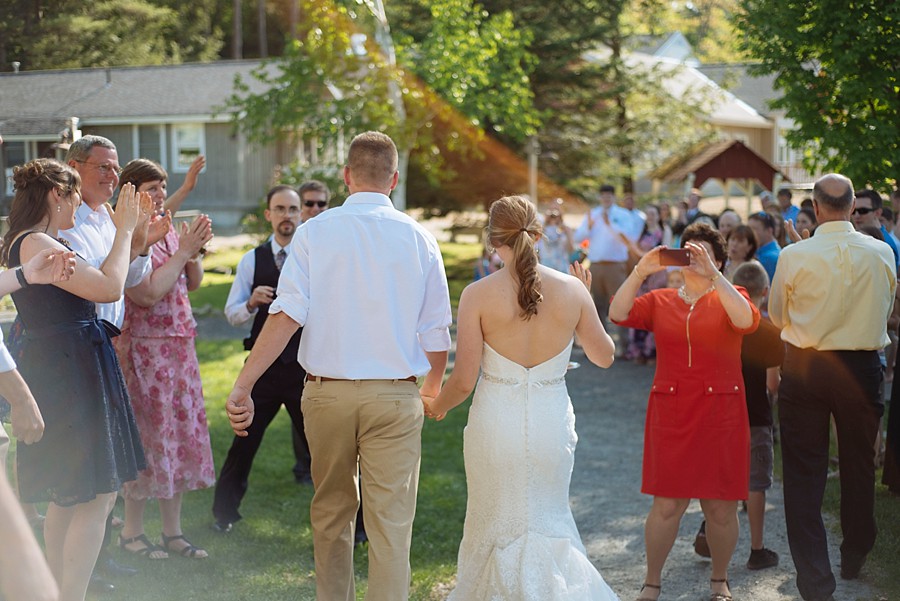 … IN A CORVETTE!! Wicked sweet.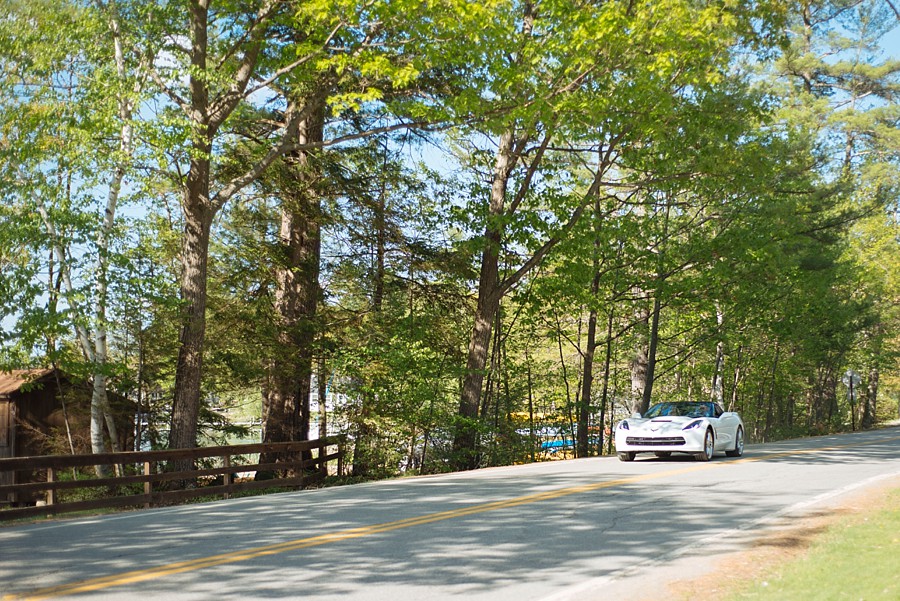 Theresa + Mark, I hope you've enjoyed this sneak peek and are livin' it up in Lake Placid! Love you guys!
<3 S