I will never be able to fully comprehend all the beautiful things that float around the internet/world. I just can't keep up with it all!
I'll never be good at designing and making wedding stationery (believe me, I've tried) but I've come to the conclusion that appreciating it is just as sweet. Sometimes that's all you CAN do when there's all this amazing stuff in the world. Appreciate it. And not get mad/frustrated that you may never be very GOOD at it, you know? Does that make sense? Maybe this is just a pep talk to myself.
Here's some stuff I appreciate. A LOT.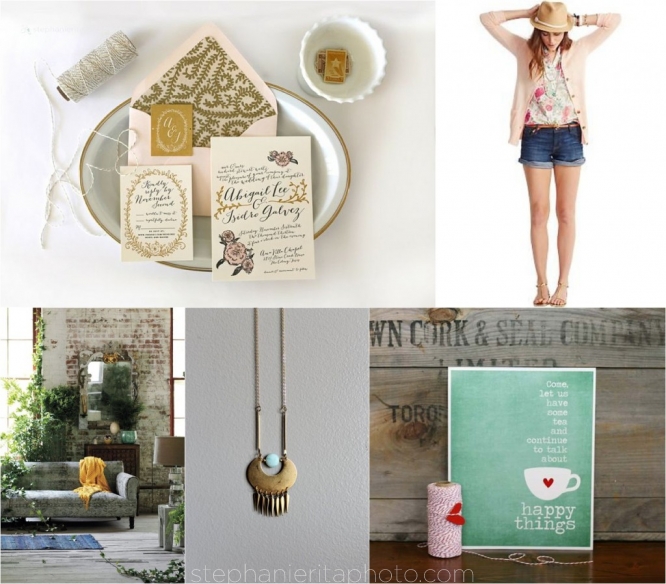 perfectly bohemian stationery by becca wertz
fun spring outfit from old navy
awesome interior, with couch from anthro
geometric fringe necklace from house of hemp
"tea and happy things" from hairbrained schemes
Happy Tuesday!
~Stephanie