"Working with Stephanie was a breeze.  She has an innate ability to capture objects within a dream of their surroundings -which is what weddings really look like.  She has a great ability to capture people in their best light.  I love that on our rocky/grassy/watery/woodsy terrain she kicked off her shoes and skipped around getting every shot she could.  It took her only moments to get her compositions right, and she didn't waste time on it, understanding that our priorities were torn between good photographic representation and being in the moment.  She was able to take her photography unobtrusively into the moment with us, with truly captivating results.  I will use Stephanie again, even if I have to make up an occasion!"
-Robin & Ben // September 11, 2010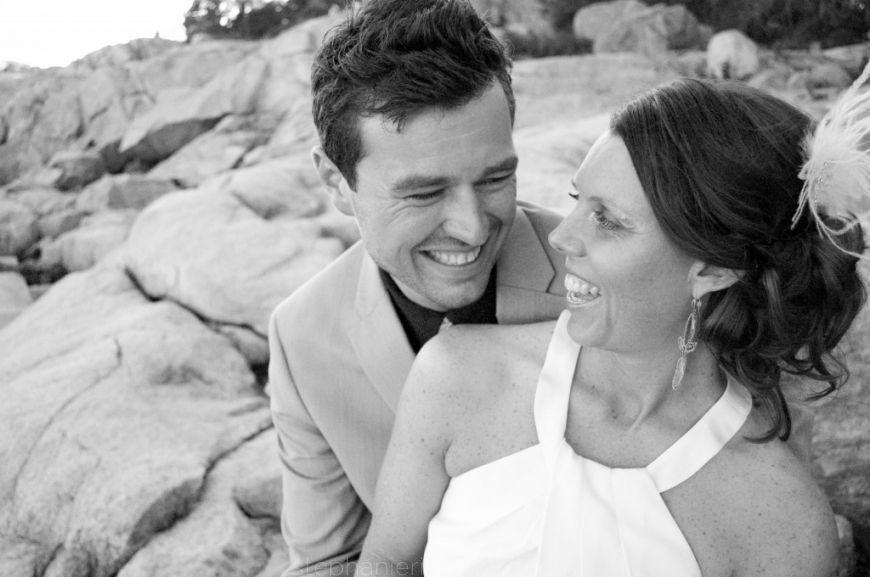 ~*~
"For my wedding, as far as pictures go, I wanted something non-traditional. Before I even thought about who would be my photographer for my wedding, I knew that Stephanie was very talented at what she does. Later on when the planning actually began for the wedding, we knew we definitely wanted Stephanie to be our photographer because of her artsy perspective and her different and unique style. Not only is Stephanie an amazing technical photographer, she was super fun to be around during the rehearsal dinner and wedding day. As a bride I felt one million percent relaxed because I knew she would do a wonderful job and she understood what I was looking for in my wedding pictures. Stephanie caught all of the moments I wanted to capture and have forever. She also did not bombard us or anyone at all like some photographers might. She seems to discreetly take pictures, however Stephanie captured all of the special moments and more. I loved every single thing that Stephanie did for our wedding and we also appreciate everything so very much. The pictures came out absolutely beautiful! Thank you so much, Stephanie!"
-Katelyn & Tyler // May 21, 2011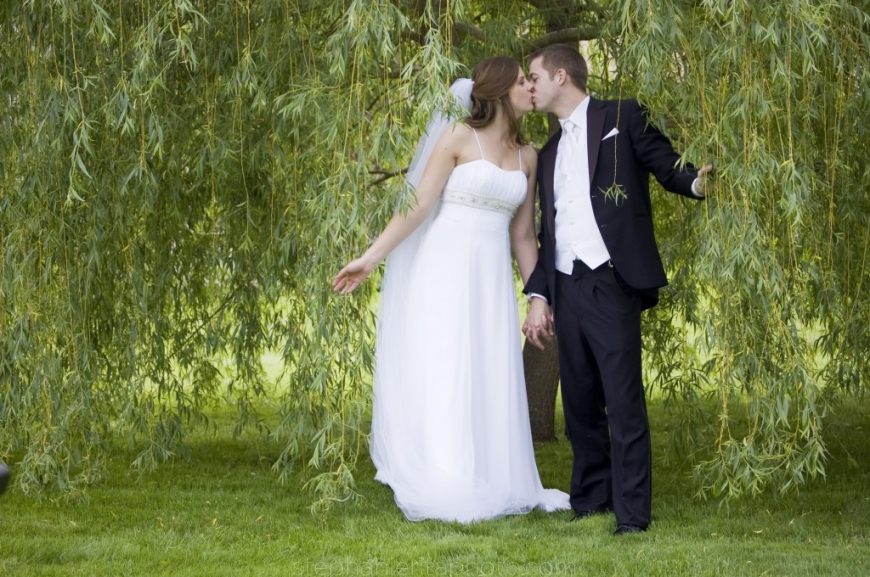 ~*~
"Working with Stephanie was a breeze! She has a way of capturing the essence of people – their inner spirit – their love – their happiness…and the world around them! I had so much fun with her as she did a quick engagement shoot of me and my fiance around town. Her excitement, passion, and creativity is so fun! Thank You!

"
-Carissa & Pat // April 2012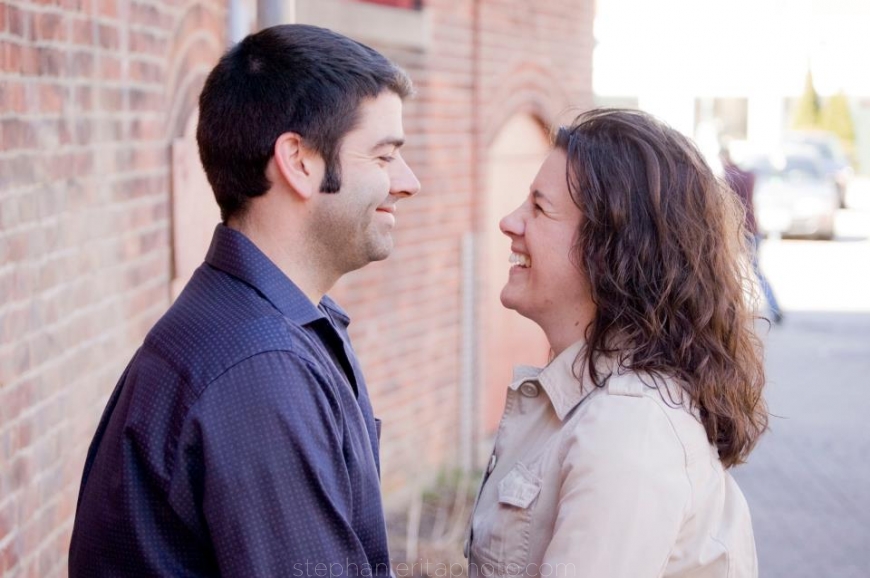 ~*~
"Stephanie, I so appreciated how you were not at all obtrusive during the ceremony. You were pretty much invisible during the ceremony and I really loved that. Thank you!"
-Crystal, Mother of the Bride // June 9th 2012
"Steph, these are so gorgeous – thank you so much for being SO talented and doing such an important job on our big day!"
-Stephanie & Brad // June 9th 2012
~*~
I had a very short engagement period, so I was in need of a photographer quickly! Stephanie was quick to respond to my initial contact and was flexible regarding the timing and location of my wedding. She was attentive to my requests regarding the big day and was a joy to work with. I had plenty of stress on my plate the weekend of the wedding, but Stephanie provided support & encouragement. (She even grabbed a glue gun and helped me fix my shoes the morning of the wedding!). Beyond that, we were pleased with how quickly she got us our edited photos and were grateful that she was considerate when we had questions. She went out of her way to make sure we had what we requested. I would highly recommend her as a photographer!
Bethany & John // September 15, 2012
~*~
Stephanie was absolutely amazing to work with. She was professional and super fun! She made myself and my entire wedding party feel comfortable with the pictures she was taking. She really captured the perfect moments between my Husband and I, including the moments we did not get to see – which was really important. When I look back at my pictures I have no doubt that I picked the absolutely best photographer.
-Michelle & Jon // October 21, 2012