How far in advanced do you normally get booked?
Usually my couples will book me about 9 months before their wedding date, but I've had some book a whole year ahead! The only way to guarantee your date is to book as soon as you decide we're a good fit!
What will our investment be?

Every wedding is different, so pricing does vary. Please email me for all the details! All packages include full resolution images and an online gallery to share with your friends and family. (2016 family sessions begin at $350!)
What's your "style" of photography?
I have a natural style of both shooting and the final product. I'm as laid-back as they come and I'm always trying to pulling nature's elements into your photos. BUT my main goal is to create captured moments, not just captured poses. This helps you remember exactly how you felt on your wedding day!
How many photographers do you bring to a wedding?
I usually work on my own because I try to blend in with your guests, BUT if you want a second shooter, I'll bring a second shooter! Someone who has a similar style and is also fun to work with.
Do you promise you'll be the one shooting our wedding?
Heck yes! I'll be there under any circumstance, besides a sickness that might leave me hospitalized and unable to move. If that's the case (which, God-willing it will never be), I will send a trusted back-up with your approval.
What kind of equipment do you typically bring with you on the day-of?
I use professional Nikon gear, including my camera (obviously!), a back-up camera, multiple lenses, flashes, batteries, extra batteries, and many memory cards.
How soon after our wedding will we get to see our photos?
Typically two weeks later I will feature a sneak peek of your wedding on my blog for you to share with your family and friends. And 4-5 weeks after your wedding is when I send you your whole entire collection of photos in a pretty little package.
Do you travel to shoot weddings?
Yes, I love traveling! Outside the Greater Boston area does require travel fees, so please contact me to ask about your special day so we can talk about it further.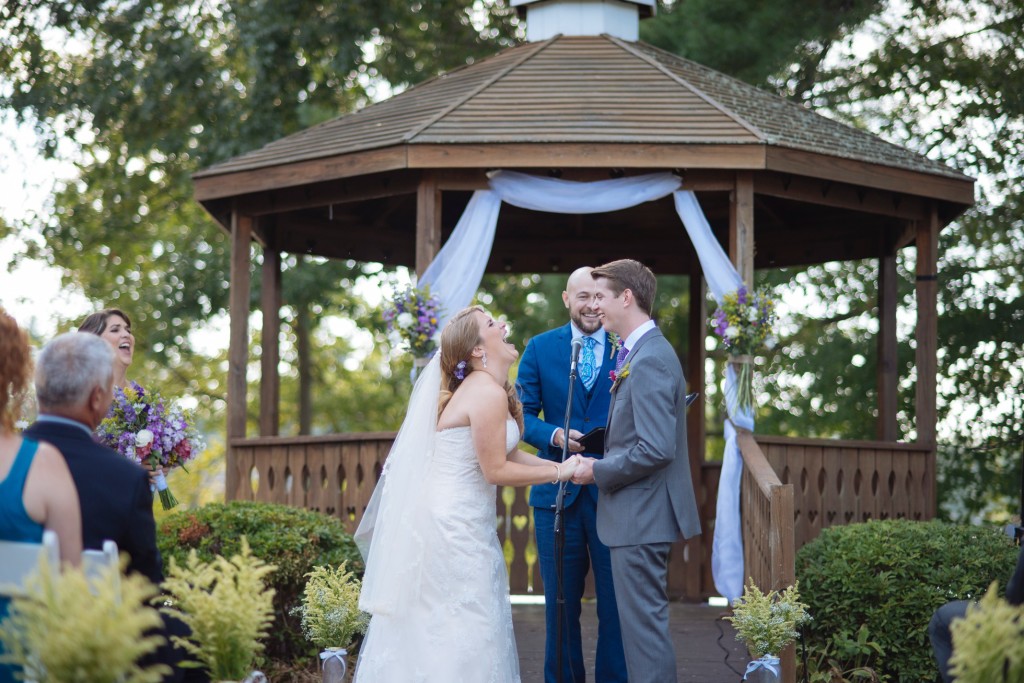 ~*~
What is included in our family or lifestyle session?
Sessions include at least an hour of shooting on location. If you need some ideas on locations, don't worry, I have plenty! But I'd love for you to pick a location that is special to you. A personalized online gallery with edited session images will be provided to you (approx. 30 images) two weeks after the session date. And, of course, a whole lot of fun is included!
What days and times do you shoot sessions?
Any day & usually in the evening! We will talk and figure out a day that works best for the both of us. Shoots that are scheduled one hour before sundown are preferred because of the gorgeous natural light.
Do you ever do in-home sessions?
I LOVE in-home sessions! I primarily do them for newborn photo shoots because it's comfortable and familiar to them, but I also love being able to capture what life is really like at home!
What should I wear to my session?
Bright colors are always nice, but you call the shots. Just remember that being comfortable and being yourself is the most important thing! Take a look at all the pictures posted on this site for ideas.
What if it's raining or snowing on the day of our session?
We'll still do your session (so bring a cute umbrella or snow boots!) Contrary to popular belief, cloudy days are actually great for photos! But if it happens to be really bad, we'll reschedule the session for another time when we're both free.
What if my kids aren't cooperating during our one-hour session?
For families, we aren't limited to one hour. I realize kids need some time to get used to the camera, so I like to play and get to know them for a bit, and then gradually start taking pictures. If they're really scared or just not into it, and it's possible to reschedule, we can do that.