Hello + welcome! My name is Stephanie and I'm so glad you're here!
Stay here for the long version, or hop down for the bullet points. 
I grew up in middle-of-nowhere Keene, New Hampshire (made famous by pumpkins and Jumanji) and was artsy from a young age. All throughout high school I took painting, drawing and writing classes, so when it came time to apply to colleges, I knew I wanted to take the creative route. Enter Syracuse University: where I spent the better part of 4 years studying graphic design and painting. I loved those topics (still do), but I could not ignore the urge I had to take pictures. I was too scared / nervous / maybe a little stubborn to ever enroll in a photography class, which resulted in me taking things into my own hands. I did a ton of research, bought a Nikon and started asking my friends to come with me on "photo adventures" downtown, at the park, in random alley ways near campus. I'd post the pictures on Facebook, and soon other friends were asking "Can you take awesome pictures of me, too?" So I did, and very willingly at that. I started a blog, took and posted these pictures every day for a year. A few months later, a friend asked me to shoot her wedding. I was so astonished when she asked me that I couldn't help but say yes! I warned her that I'd never done it before, but she completely trusted me and I can never thank her enough for that. So, September 11th, 2010 was the day I shot my first wedding and I still think about that wedding all the time. Maybe because I had this extreme pressure knowing it was MY responsibility to take this couple's only wedding photos, maybe because the both the decor and the couple were gorgeous and super easy to shoot, but I think it was mostly because I had found 'my thing'. You know: my groove, my jam, my future! And that's how my photography journey started. Soon after graduation, I started my own business, and in the 4 years since then, it's become my third love (after Jesus and my husband). Thank you so much for being part of this journey with me!!
~*~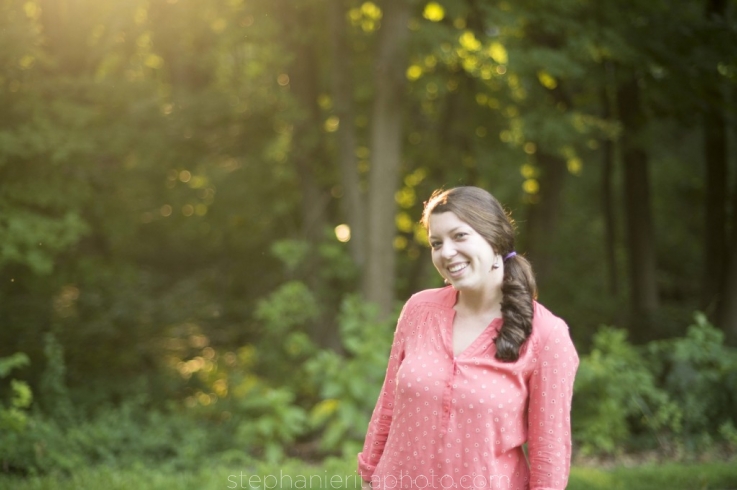 ~*~
Things that I love/like a lot:
- Jesus.
He is the one who has made this photography dream possible! I do my best to use my talents to glorify Him.
- My husband, Nate.
We met at a Bible study our freshman year at Syracuse. He's a red head. (My very own Ron Weasley ;)) Our wedding was on August 12, 2012 and it was an amazing day.
- A new pen and a fresh piece of paper.
You will find me doodling all the time, on anything. Words, Bible verses, flowers, squiggles. Part hobby, part stress-reliever.
-Being in nature.
I'll go on a walk by the lake over a walk at the mall any day. Love being in God's creation! Hiking, running, swimming in the lake, laying in the grass. I'm down for all of it. Just don't tell me when there's a spider nearby.
- Running.
And being healthy in general. I've run two half marathons, and honestly, I really do run for fun!
- Collections.
I collect 3D letters and really cool, usually handmade, mugs. Also, old/unique copies of the Secret Garden. The best.

- Autumn!
Especially in New England. It's the best season. Pumpkin lattes, brisk mornings, apple picking & crunchy leaves!
- My middle name, Rita.
It's is a family heirloom. It's also my mom's, grandma's, & great-grandma's. It's special.
- New friends!
How 'bout it? =)