Katie and Ryan were married on a gorgeous August day in Woodstock, Vermont! Katie is a wedding planner, so I knew their wedding was going to be an event to remember. And of course, it was! The Quechee Inn was the most perfect New England location for their day. So cozy and classic!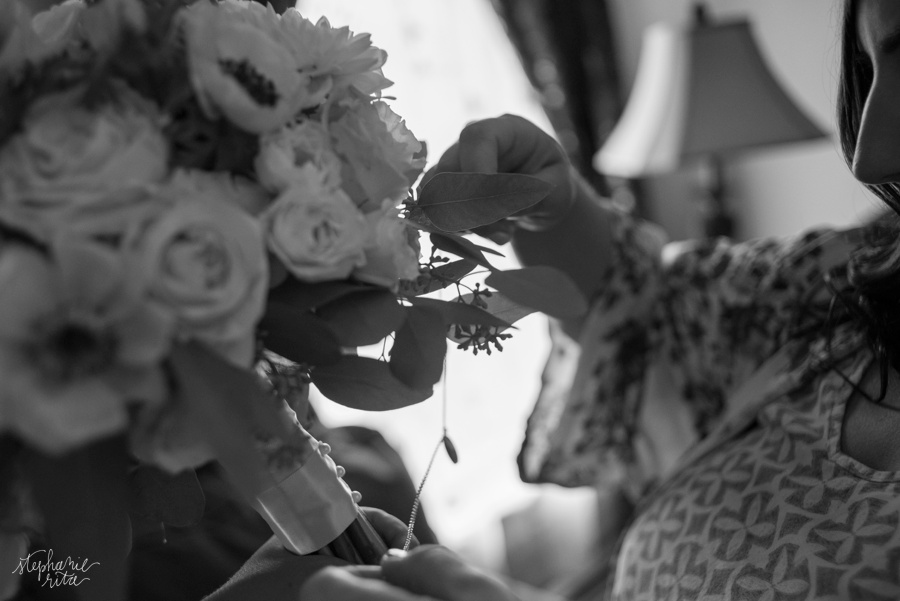 With a great group of friends and family, Katie and Ryan both got ready at the Inn. I love this photo of Katie seeing her nephew in his tux for the first time!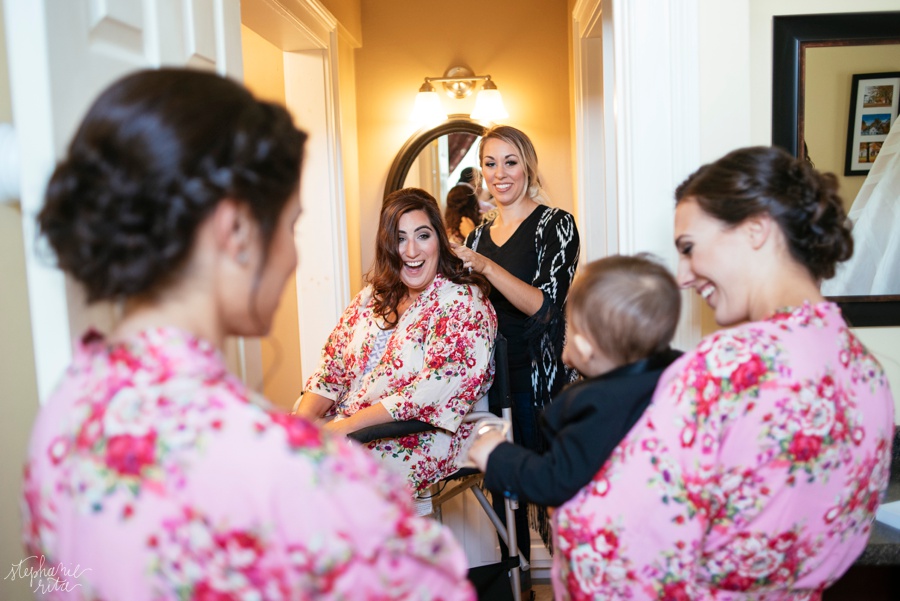 K+R's gifts to each other were really sweet. Ryan gave Katie a box full of old memories from when they were dating. Things like concert tickets, photos and even a restaurant receipt from one of their early dates! Katie gifted Ryan a pocket watch, engraved with their wedding date. Both so thoughtful!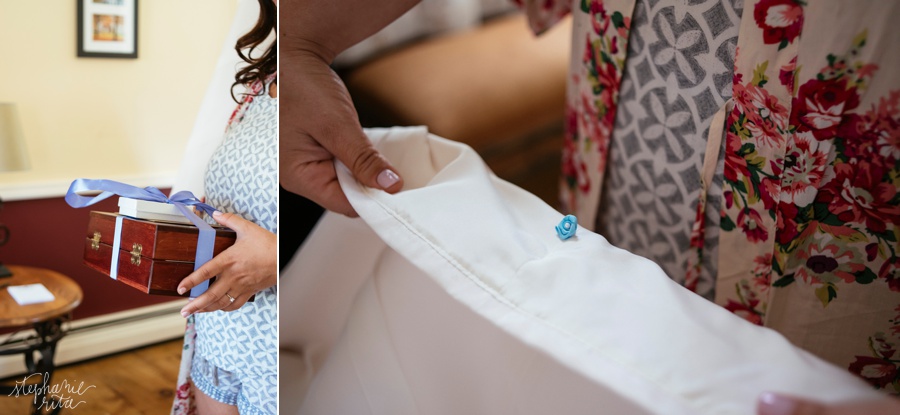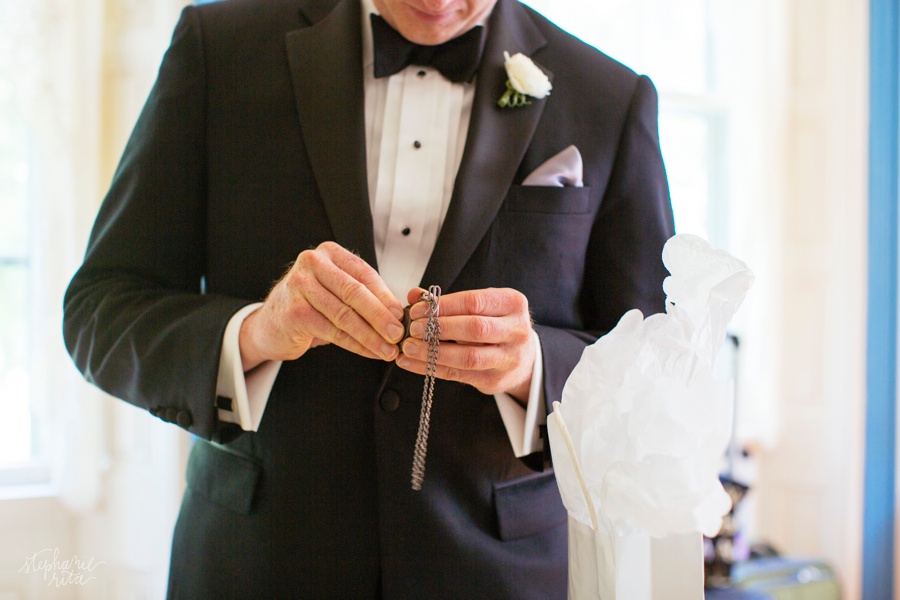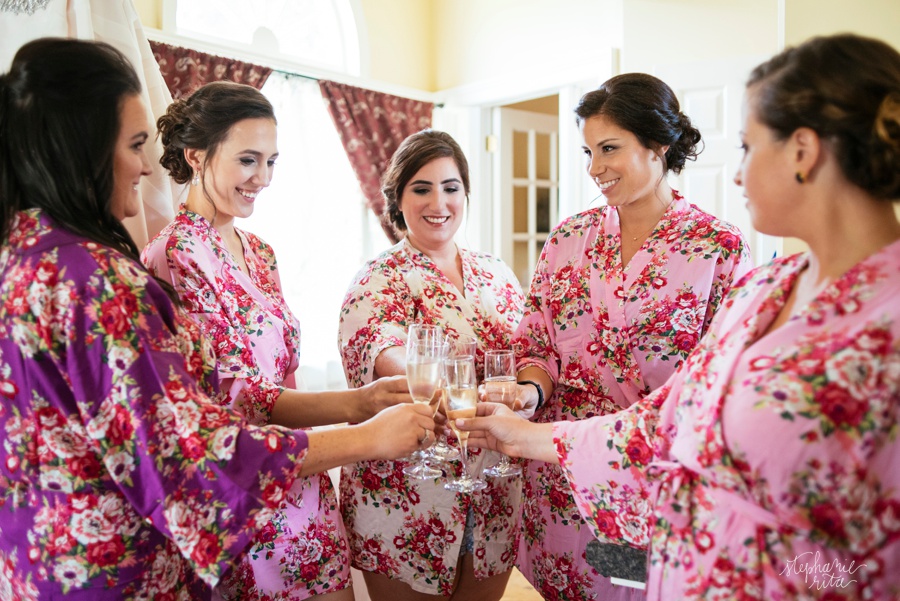 The details of this wedding were all so lovely!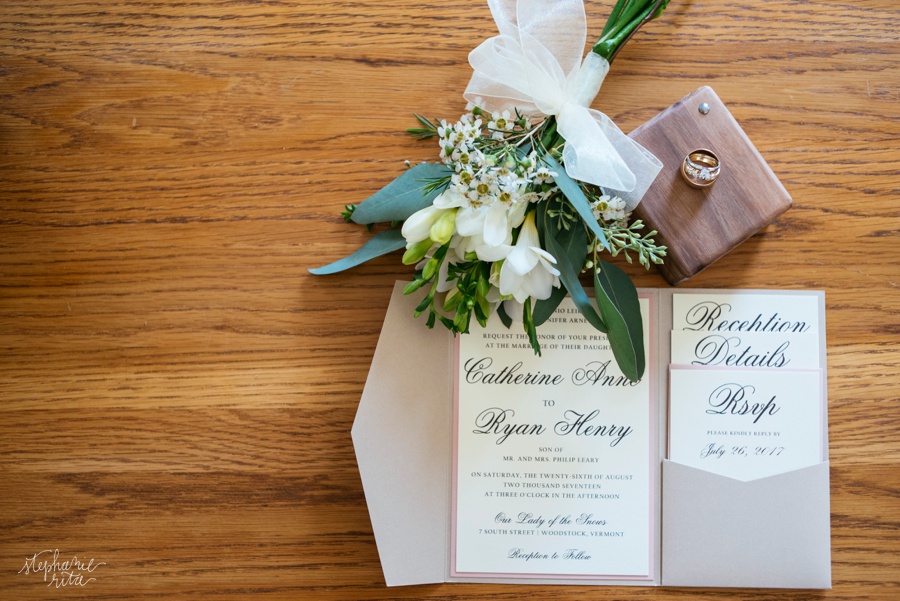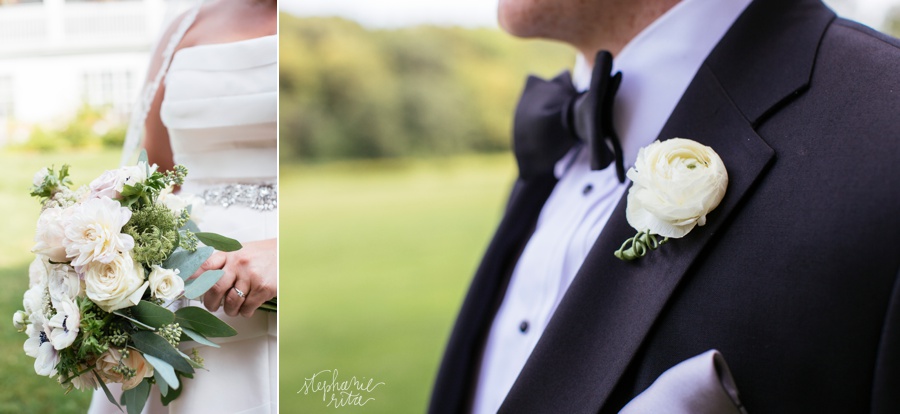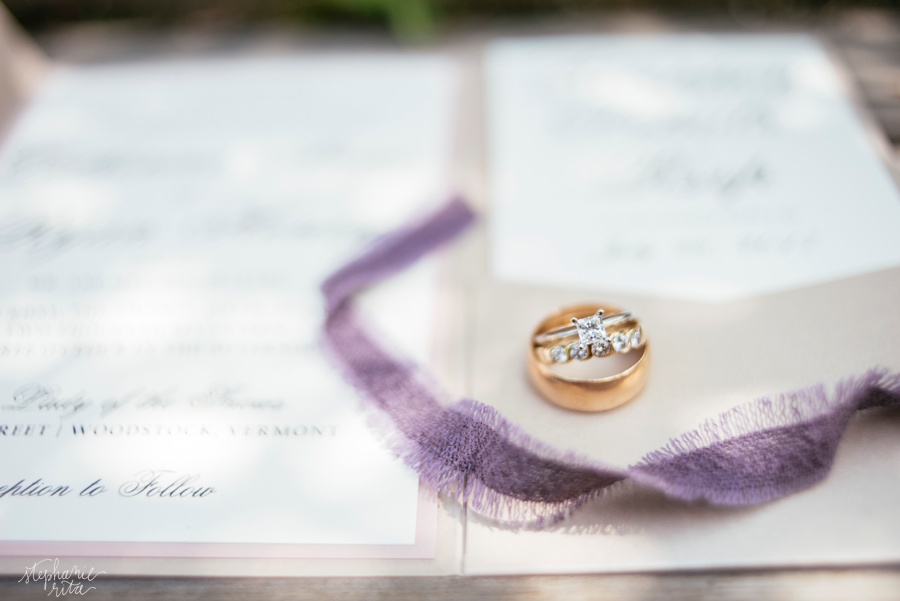 After a few family photos, it was time to head over to Our Lady of the Snows Catholic church in Woodstock for the ceremony!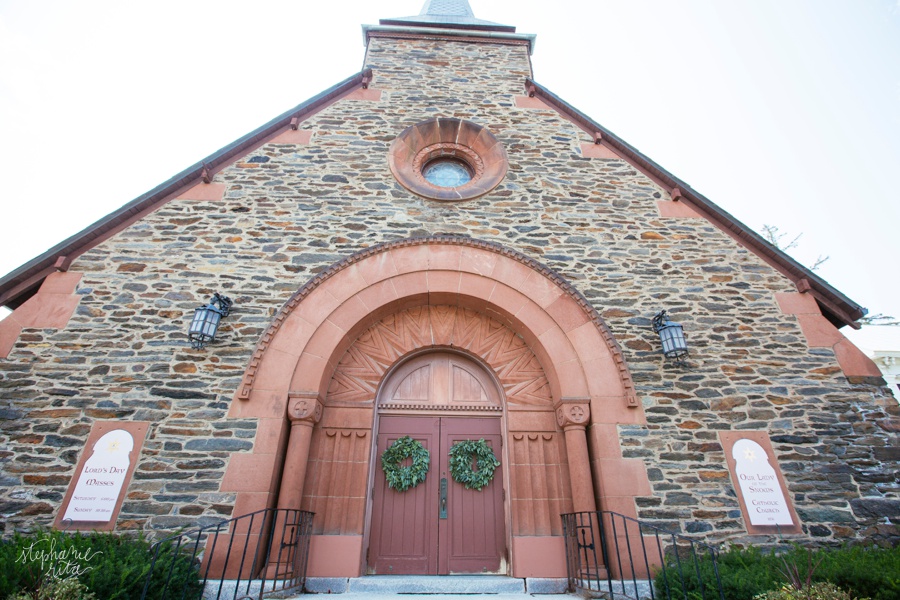 Fave!! Married!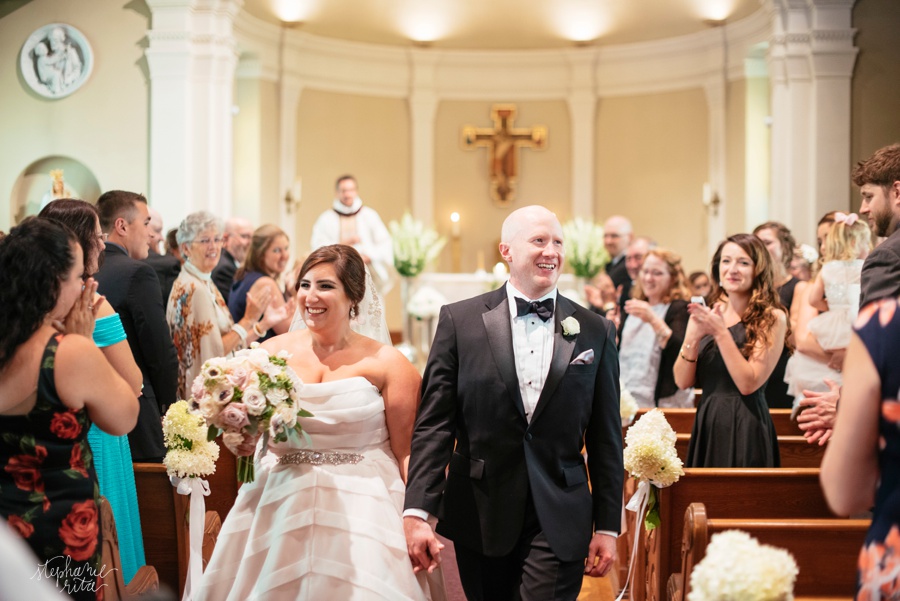 Wait, other fave!! The bubble were a really fun send off!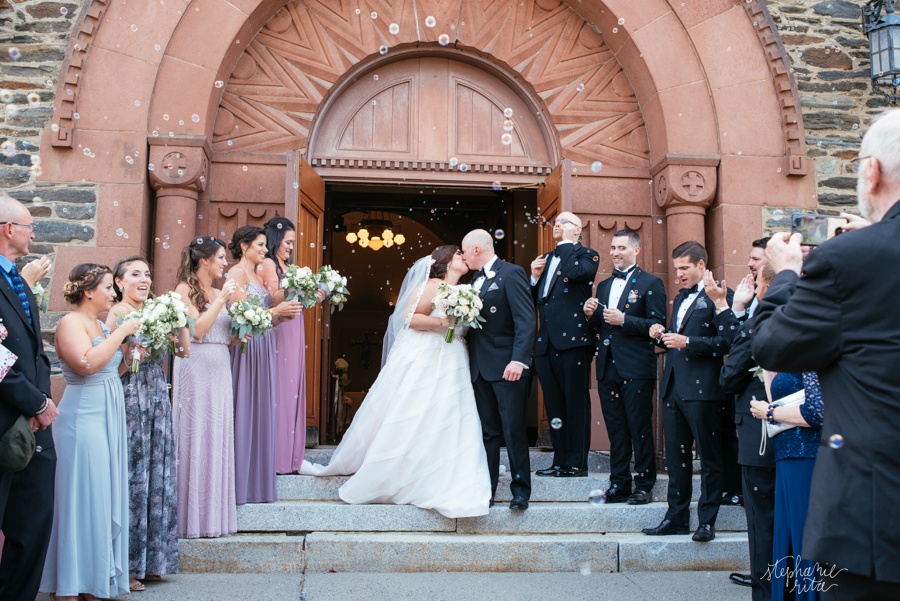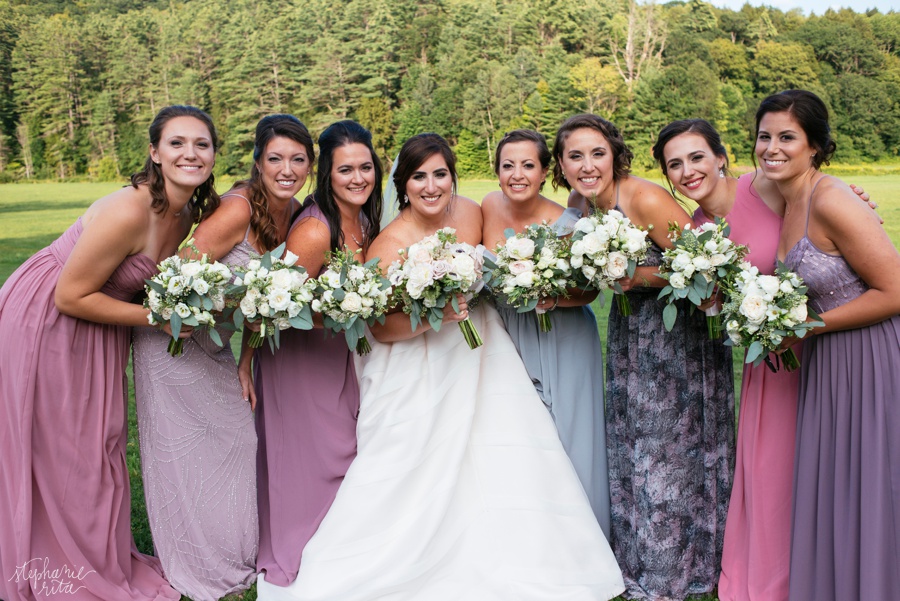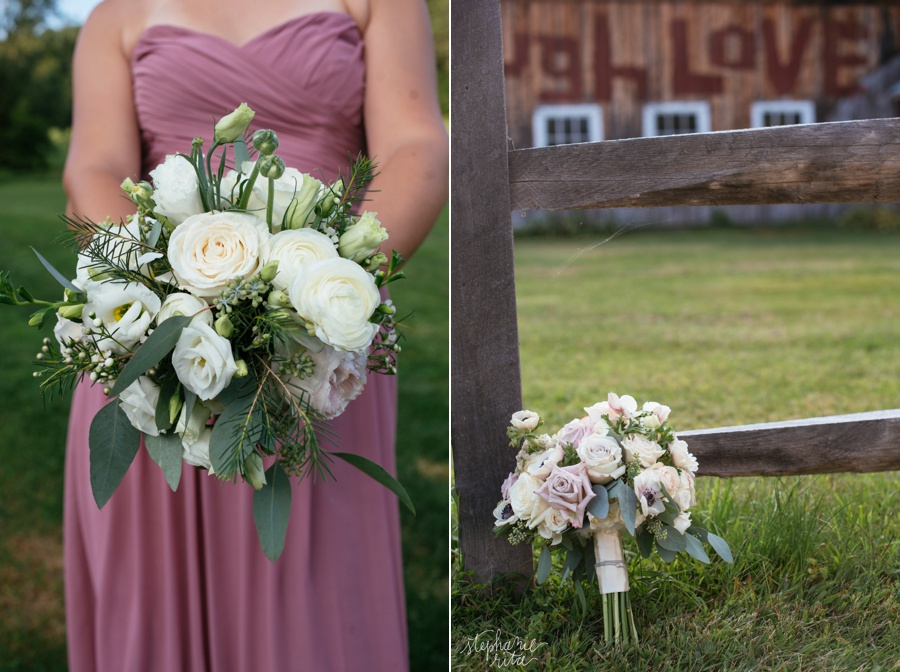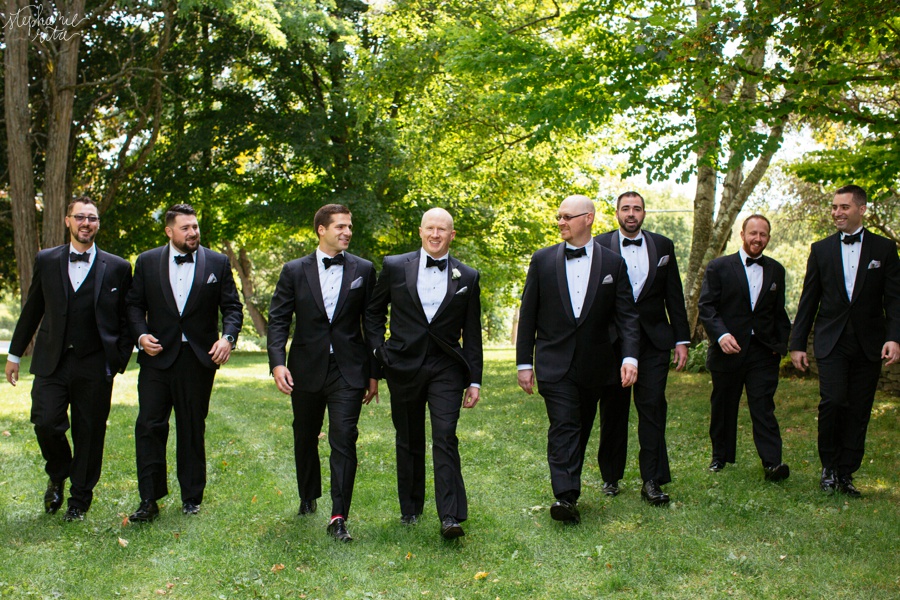 We hit all the classic Woodstock spots for katie + Ryan's portraits. Two iconic covered bridges (Taftsville and Quechee), and the Live, Laugh, Love barn were all perfect backdrops for their love.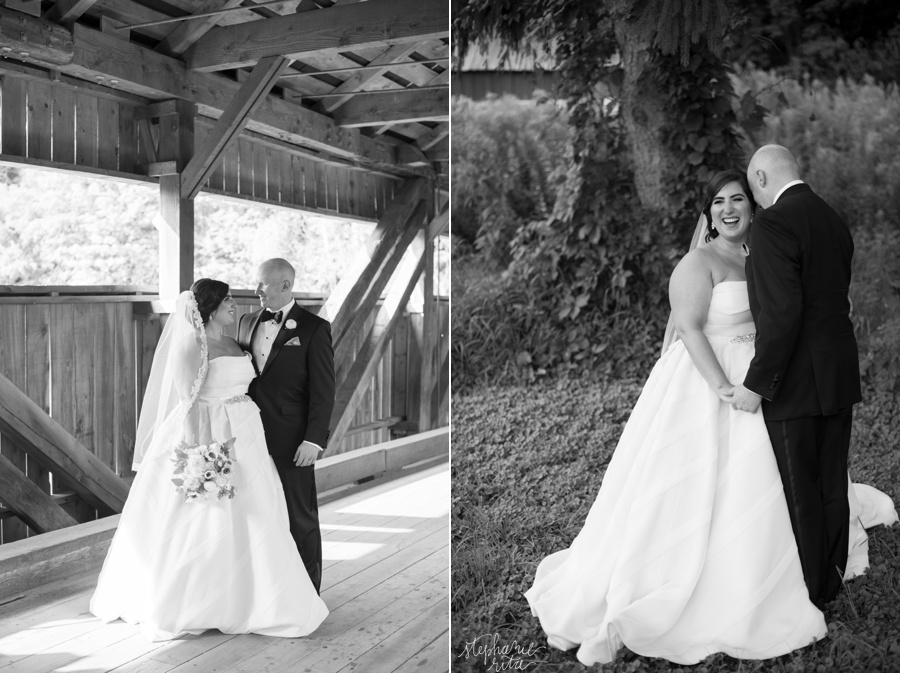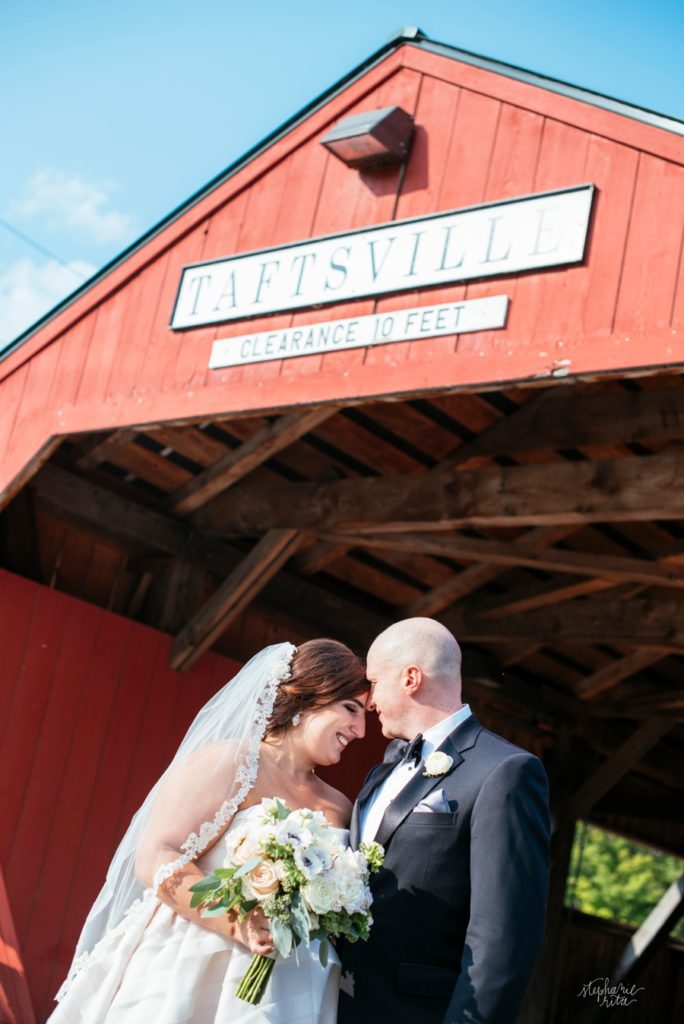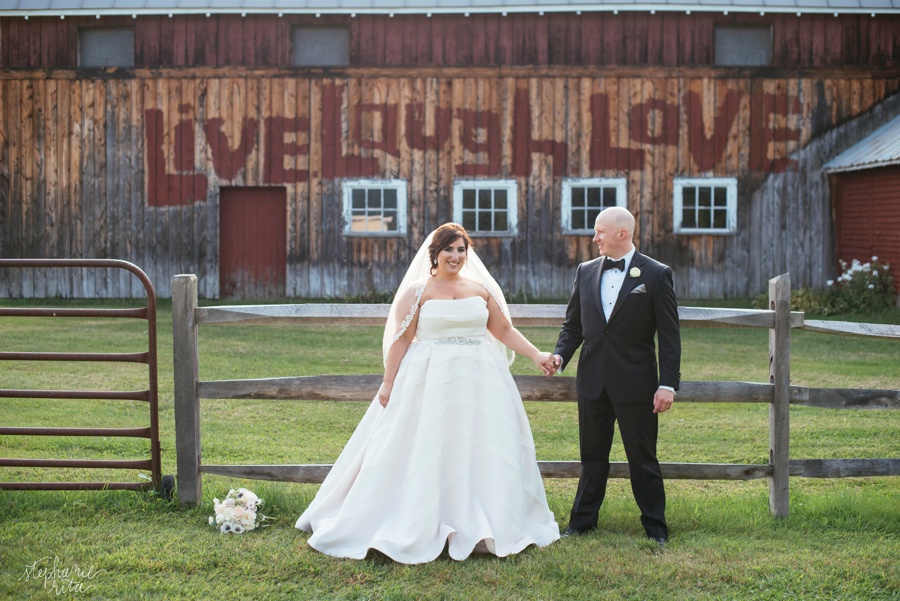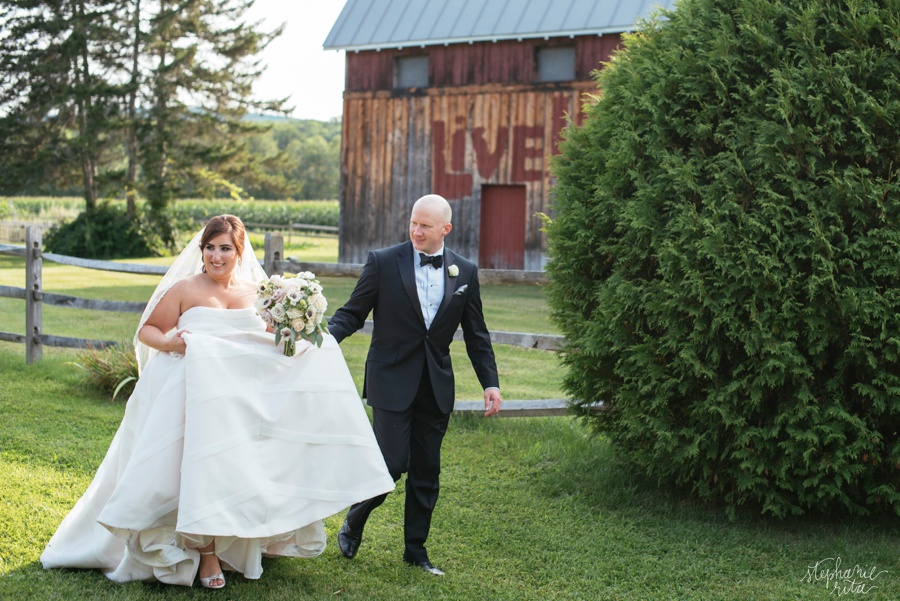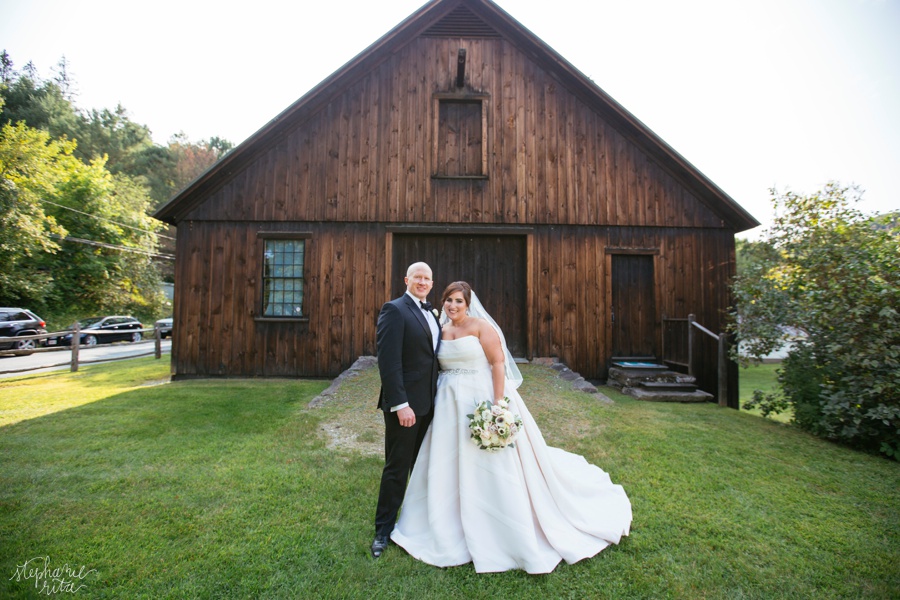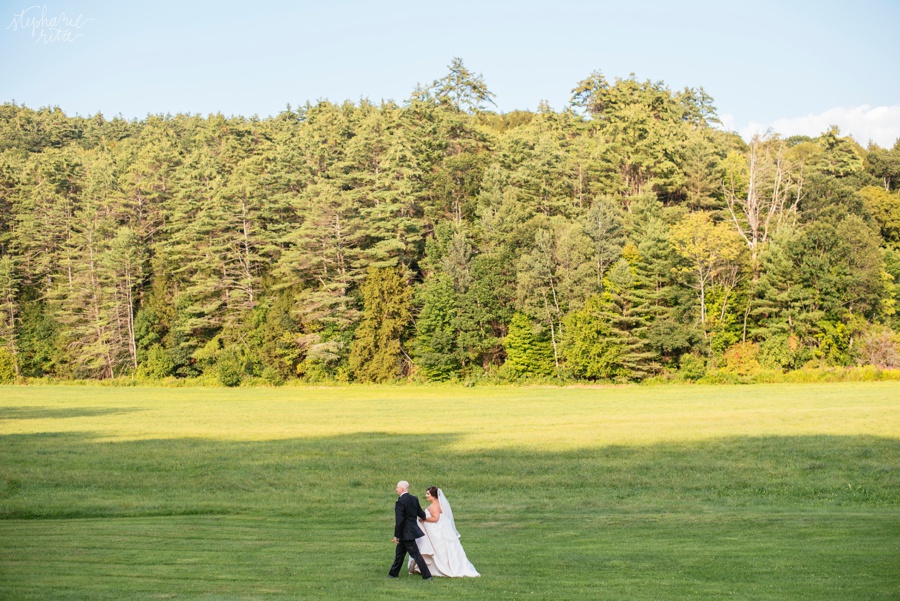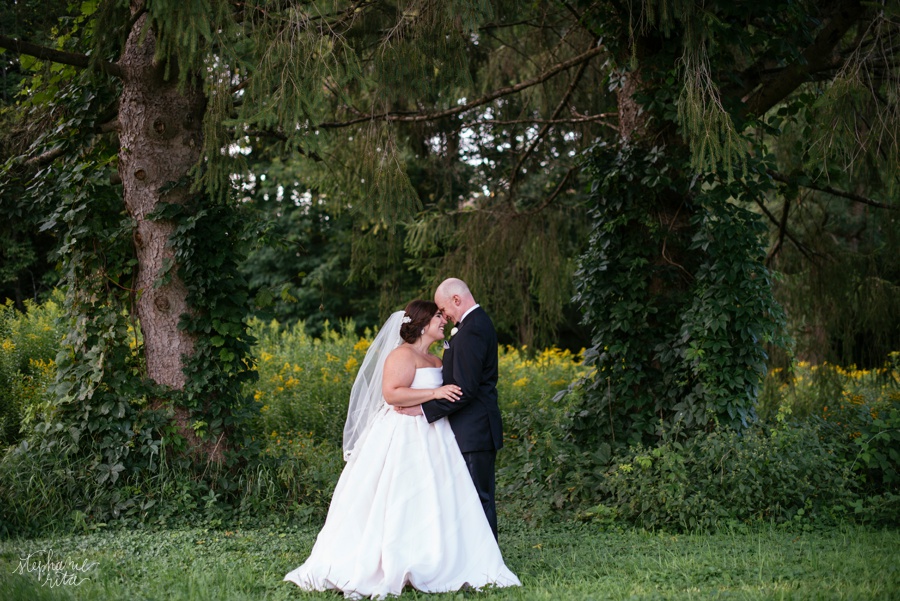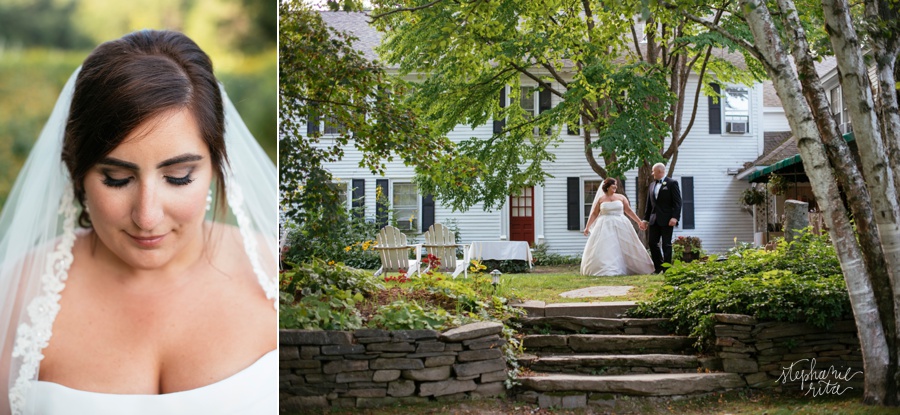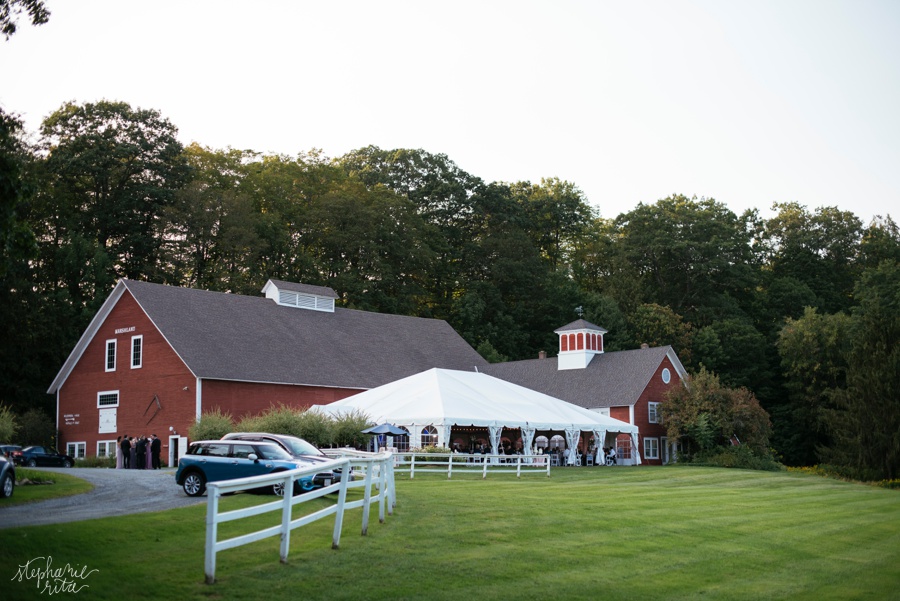 Dusty purple and blush pink makes such an elegant color combo! Fun fact: The flowers on the cakes? ARE MADE OF SUGAR. I was up close and personal with those flowers and had NO idea they weren't real. Cardigan Cakes did a stunning job.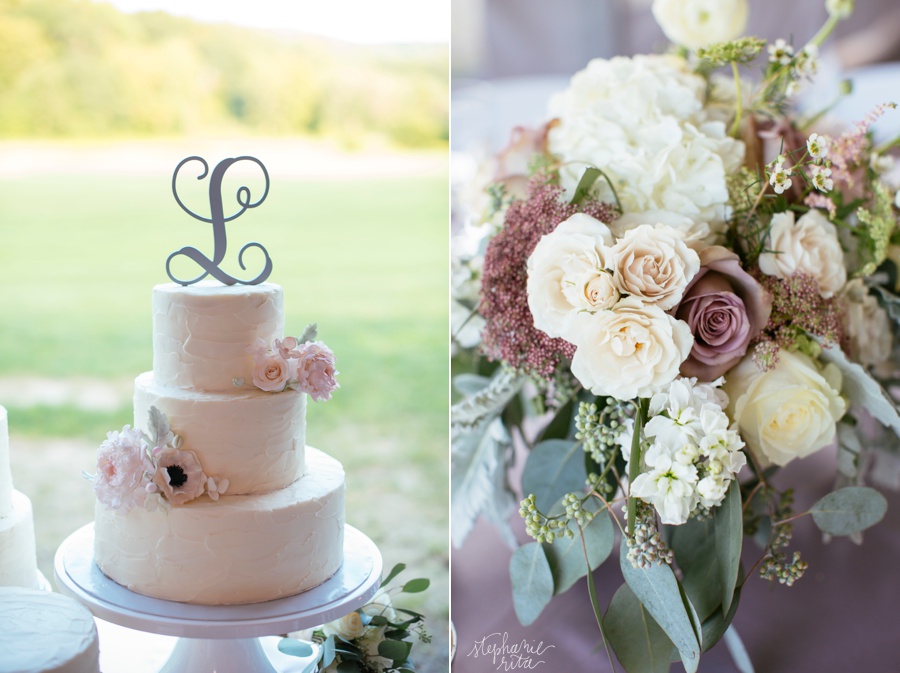 All the other flowers? Totally real and totally gorgeous. I love Artistic Blossoms' work!!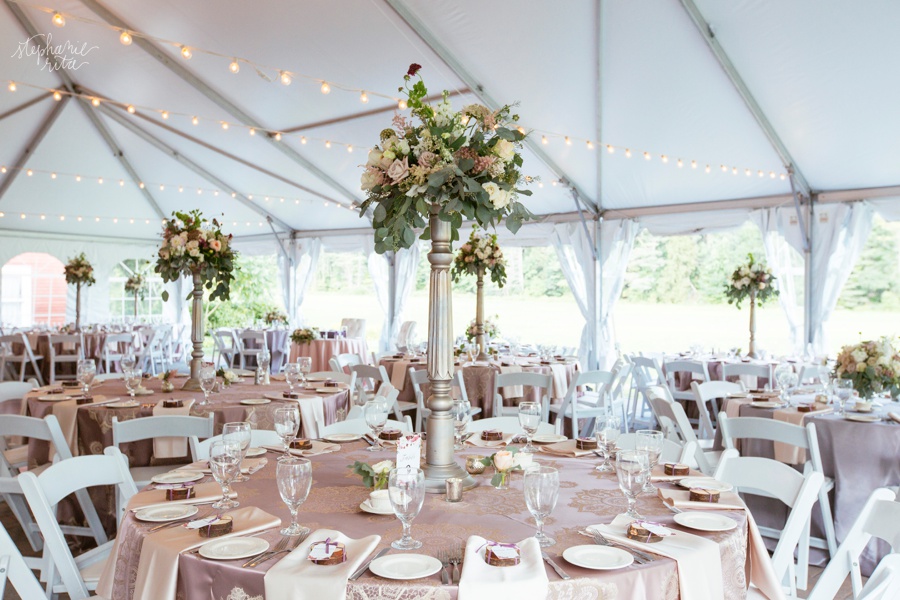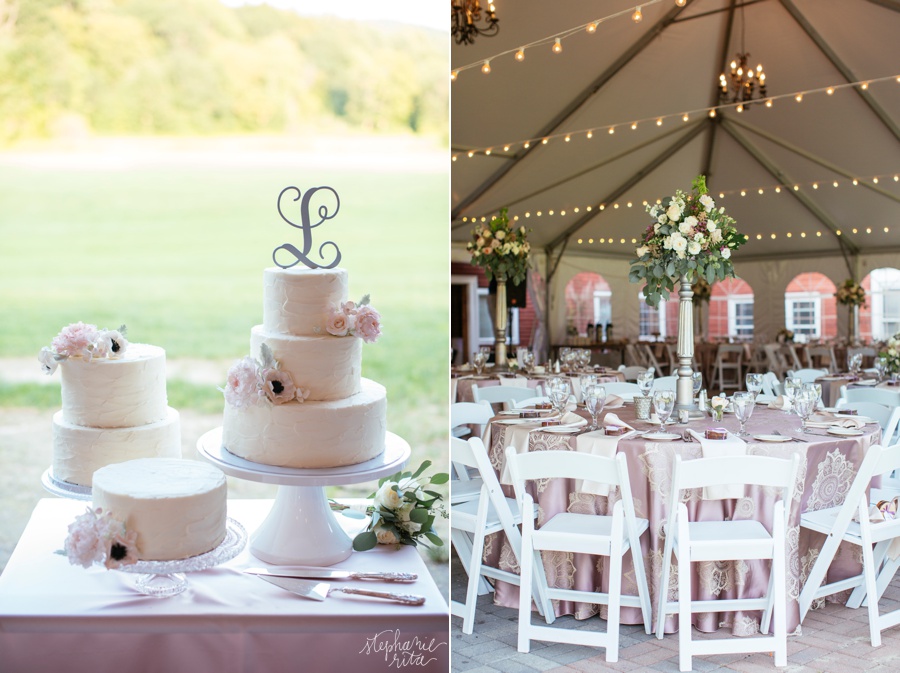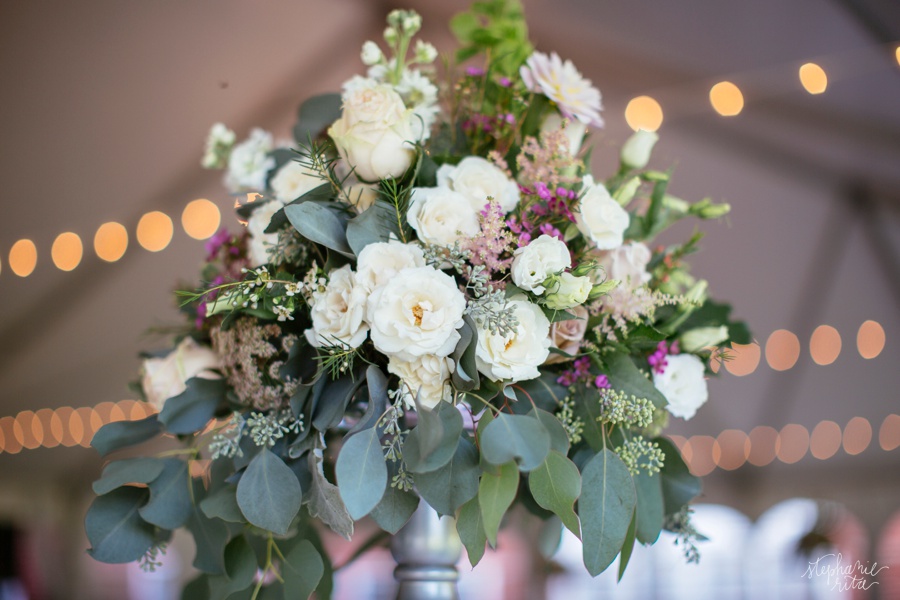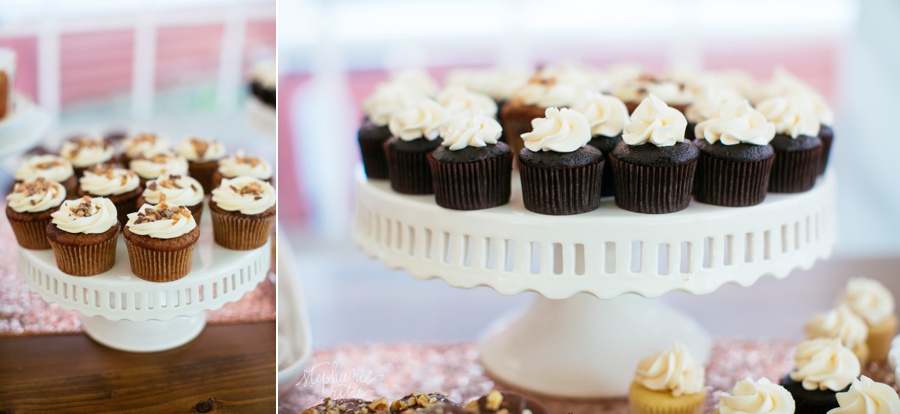 First dance happiness!!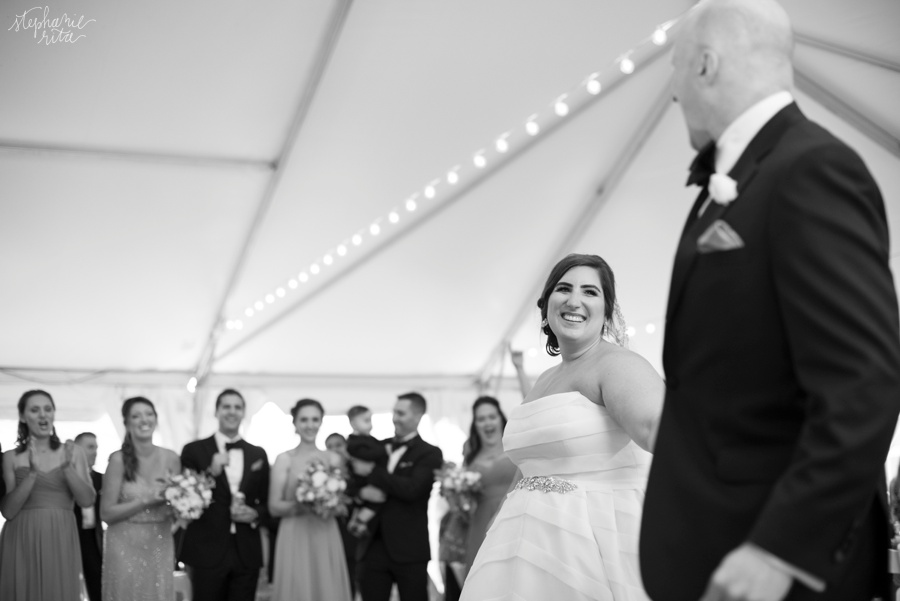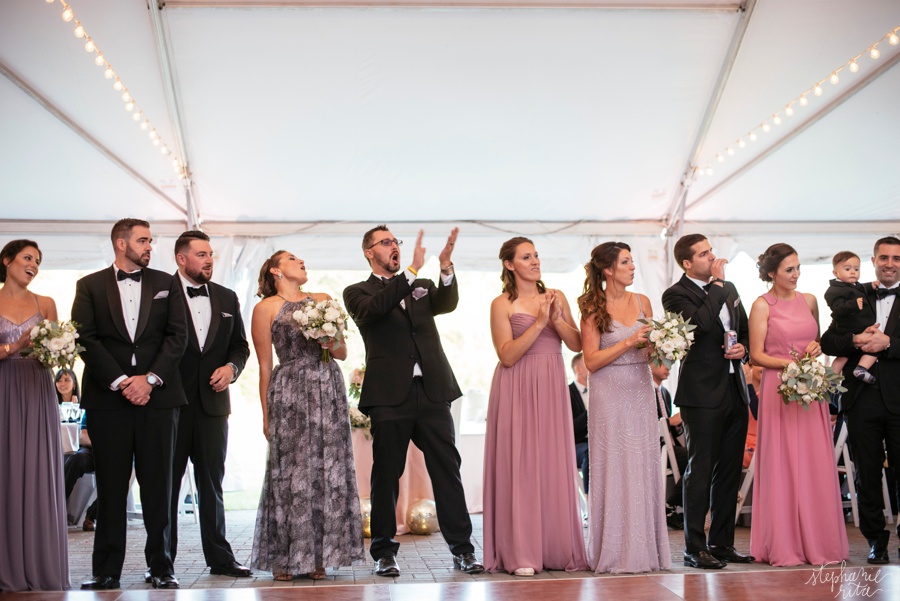 Love this wide shot of the Father/Daughter dance that my second shooter, Amy, took. It captures just how amazing Katie's dress was!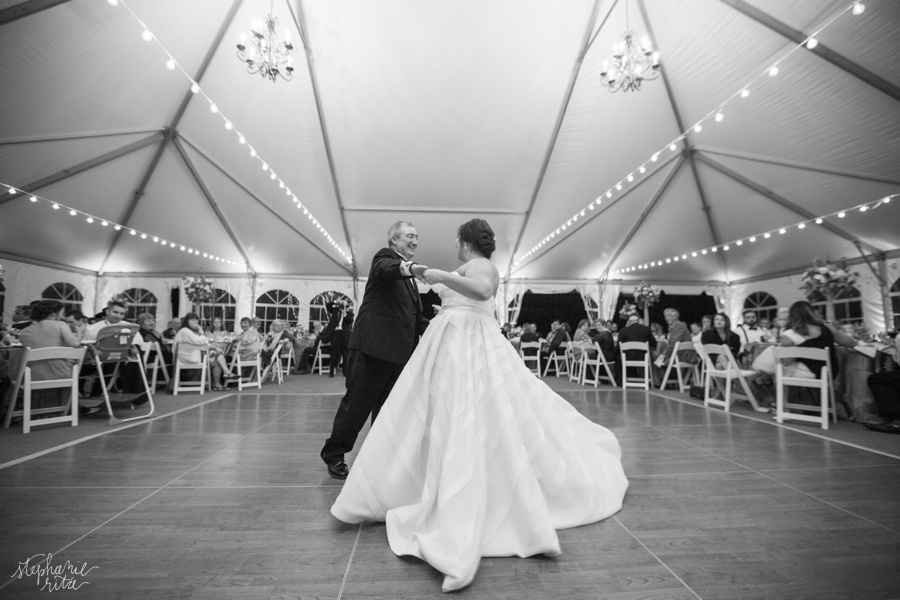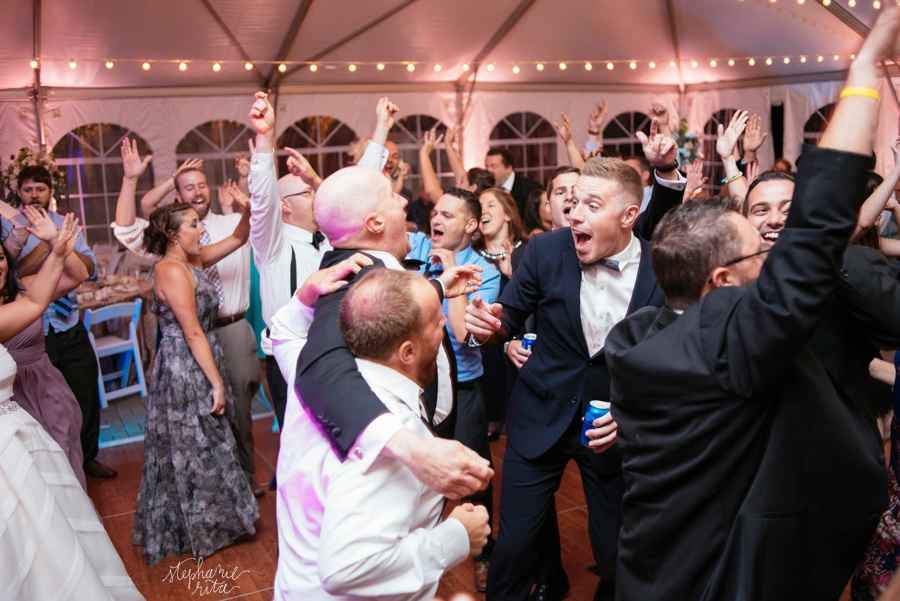 ~~Vendor Team~~
Venue: Quechee Inn
Planning: Bride, By Catherine Anne
Bridal Gown: Justin Alexander at Beautiful Bride Boutique
Florals: Artistic Blossoms
Photographer: Stephanie Rita Photography
Second Shooter: Amy Emily
Videography: Ready, Set, Film
Cake: Cardigan Cakes
Invitations: Cards and Pockets
Lighting: Revelation Productions
Hair + Makeup: 5 Diamond Salon
Linens: PEAK
Shoes + Accessories: Shoes to Dye For