A few weeks ago I had the honor of photographing a bat mitzvah for the first time. I was so lucky that it was the celebration of sweet, spunky, silly Emma! Having never even attended a mitzvah before, it was a wonderful learning experience for me as a human and as a photographer. Thank you Emma for being fun and awesome and so wonderful to work with!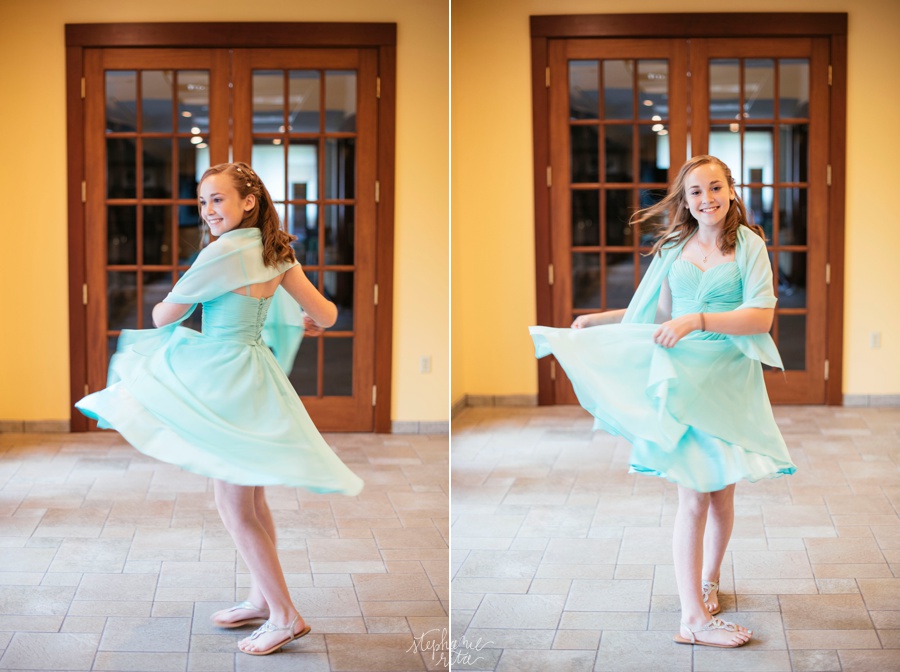 We started at the Temple with family portraits. Since there were no photos allowed during the real ceremony, Emma posed for a few photos of what would happen during the ceremony. She had spent months in Hebrew school learning how to read Hebrew and memorizing large parts of the text to recite at her ceremony. It was impressive!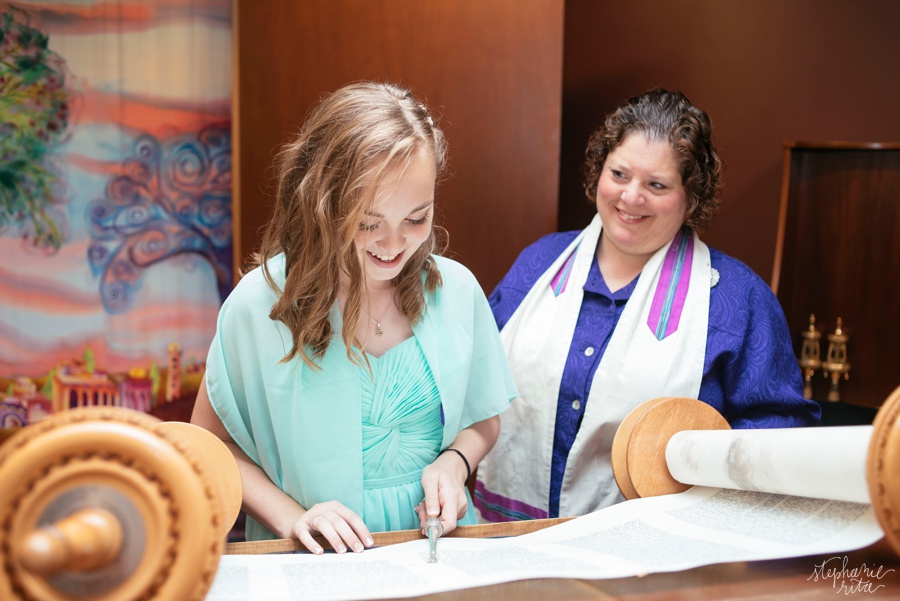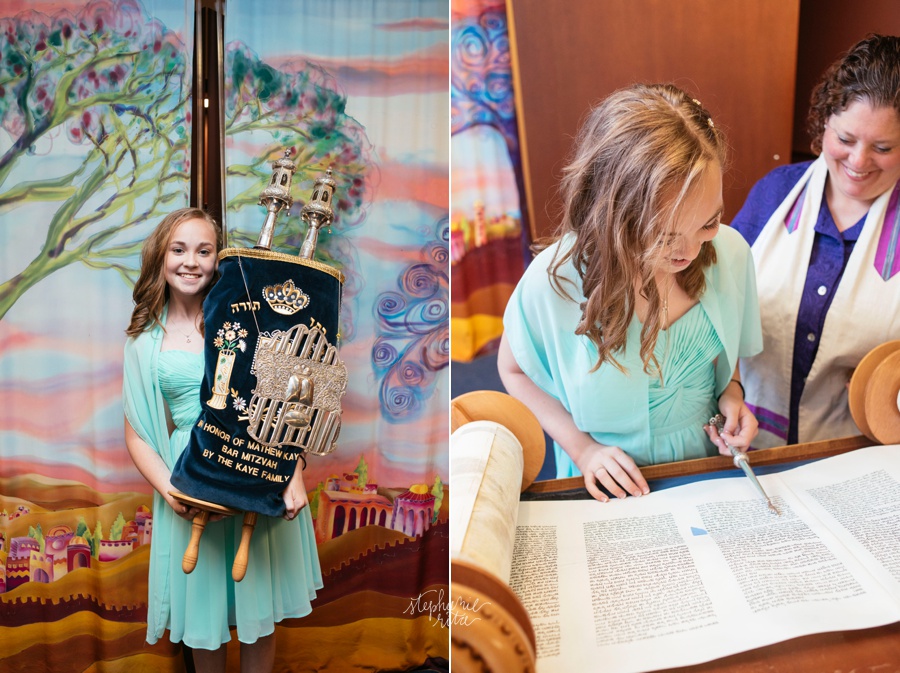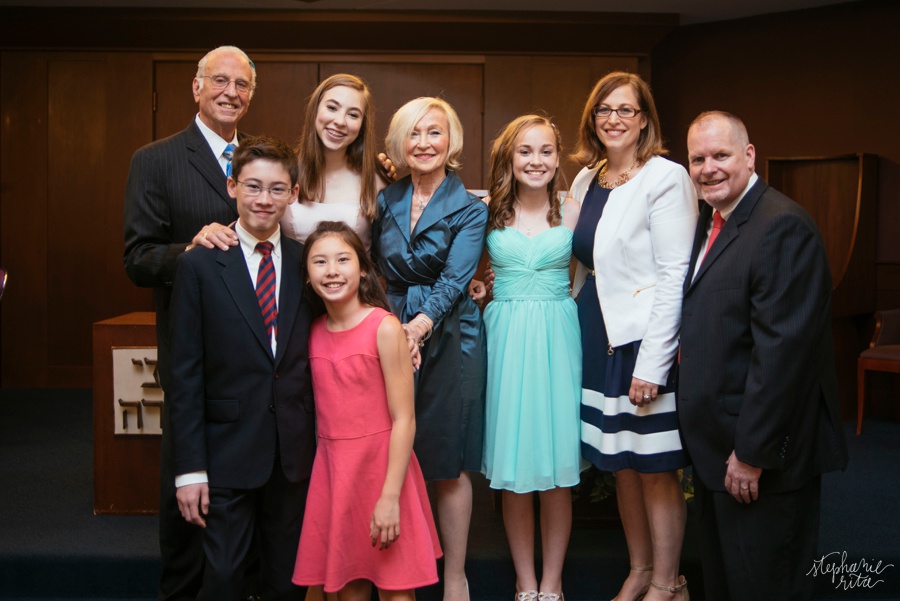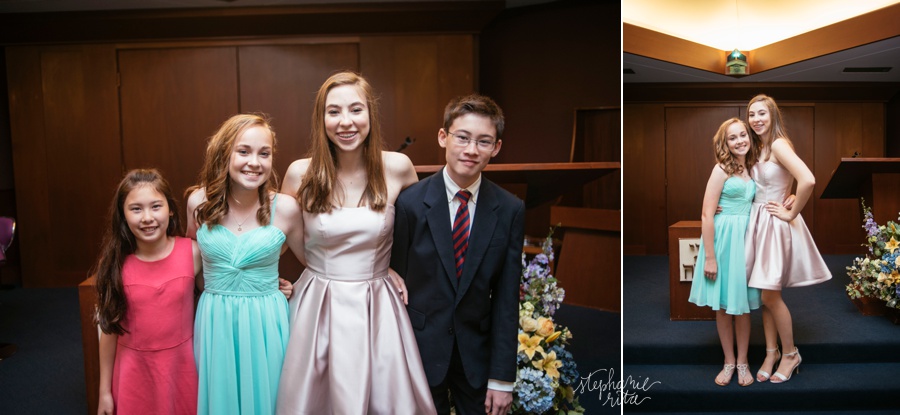 It was POURING rain that morning, so we stayed under the Temple porch for a few portraits. Love her energy!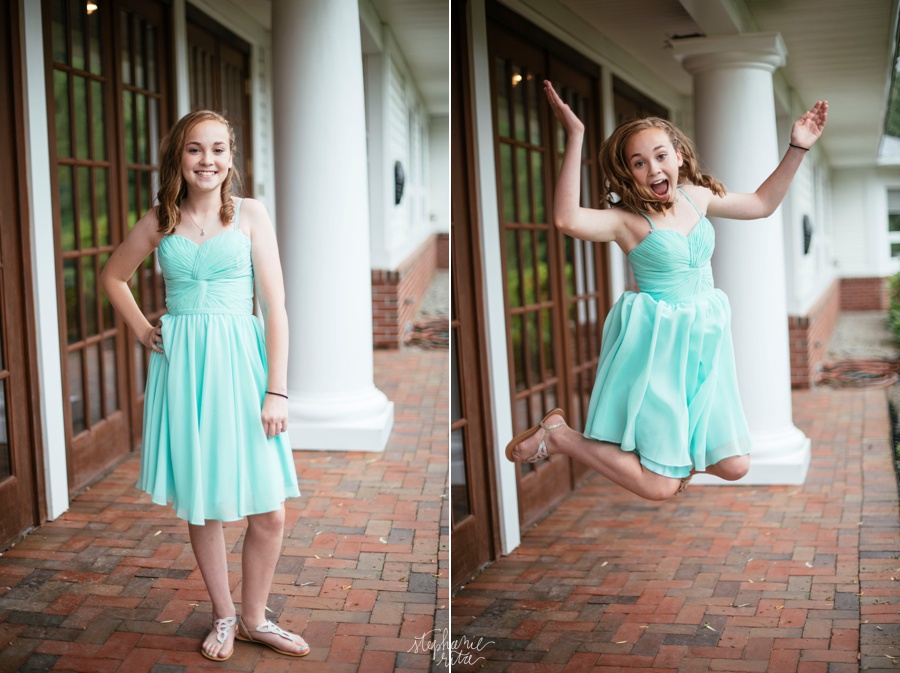 I loved her summery theme of blue and white anchors.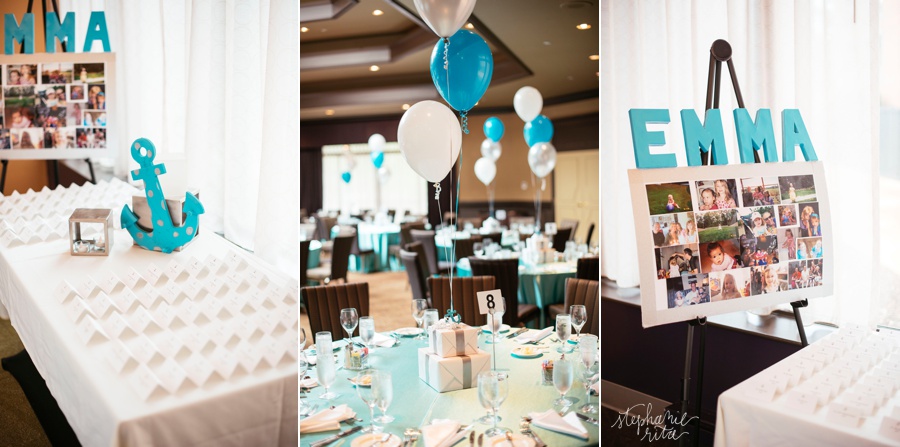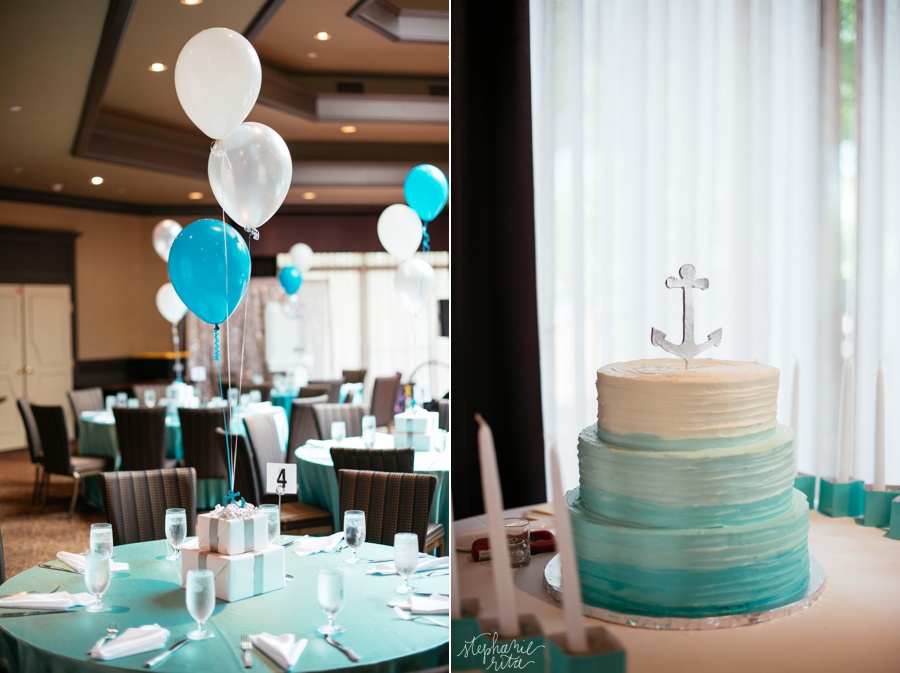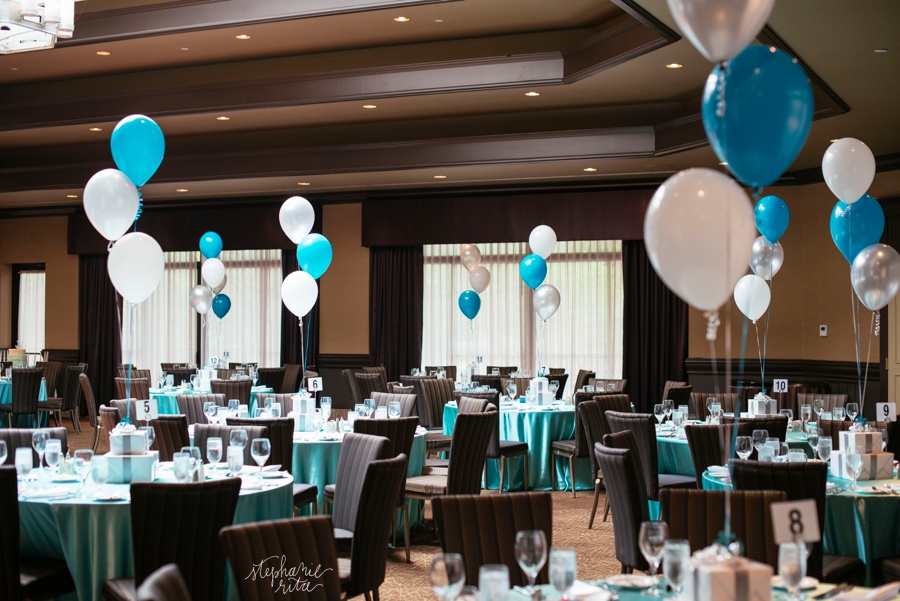 The DJ had tons of games and activities prepared for Emma and her friends to do and they were all about it.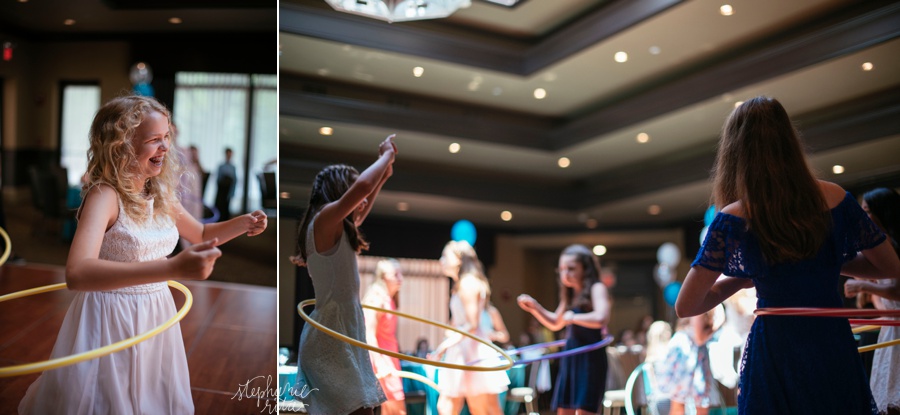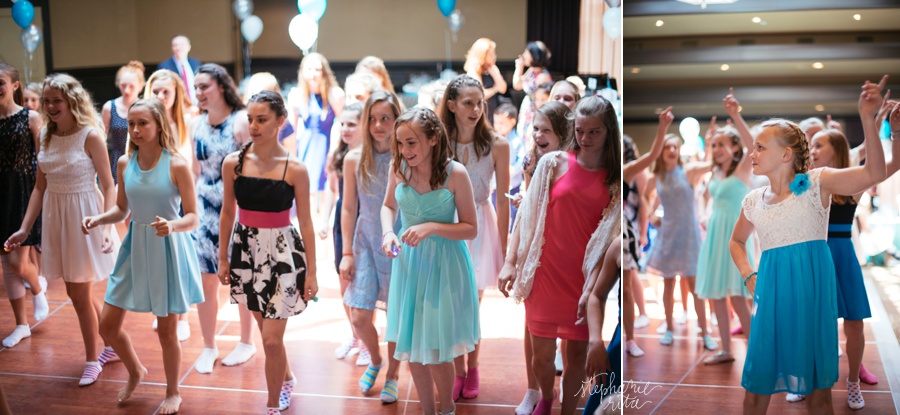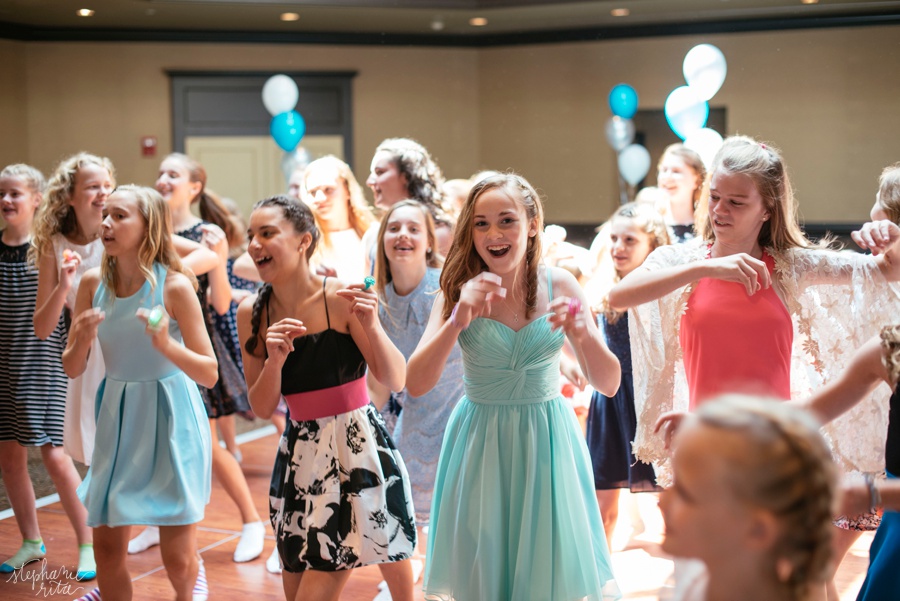 Emma's big sis Katie did some makeup touchups before Emma got officially announced into the reception.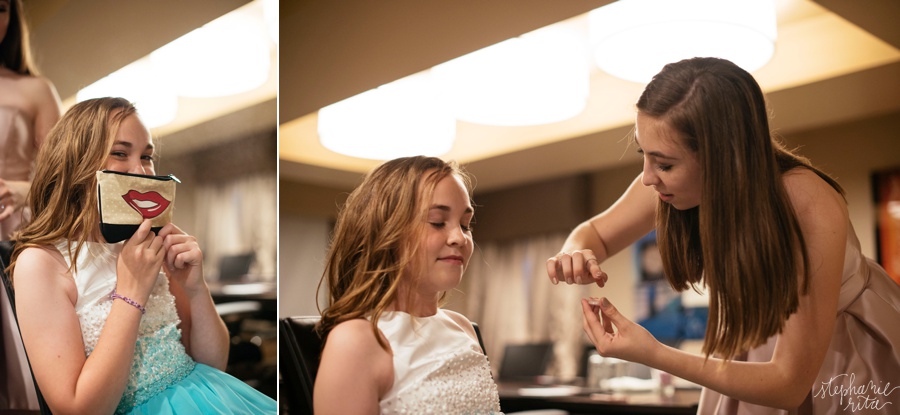 And there she goes! 🙂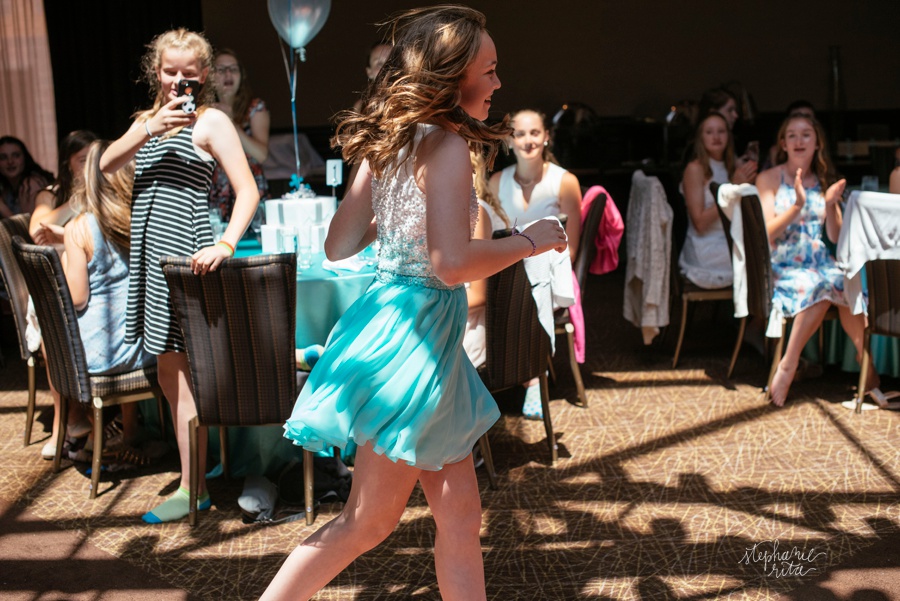 For her candle ceremony, Emma had written notes of thanks and love to each family and friend in attendance. She read these notes out and then invited each group up to light their candle. At the end, she had 13 candles to blow out!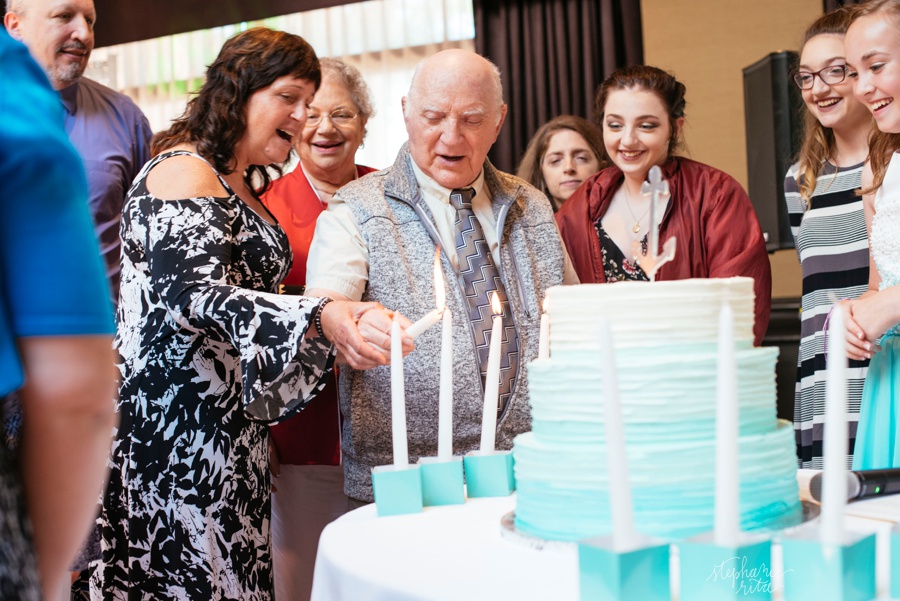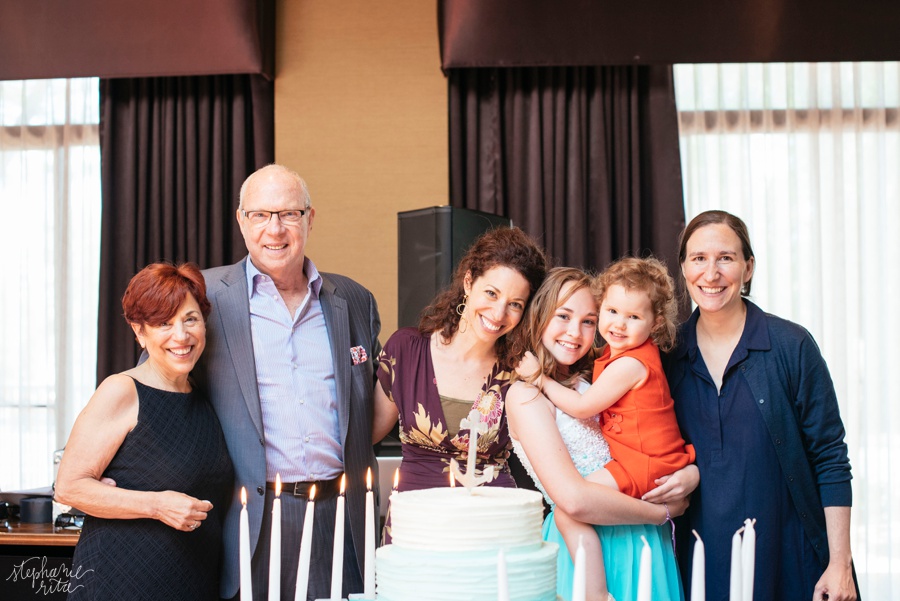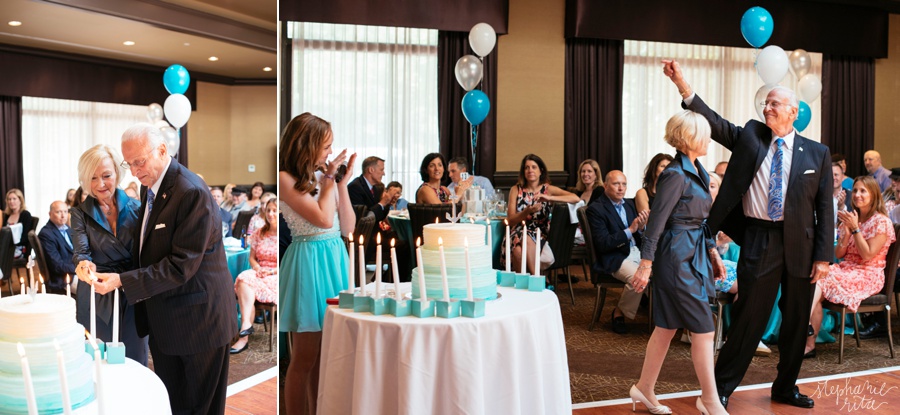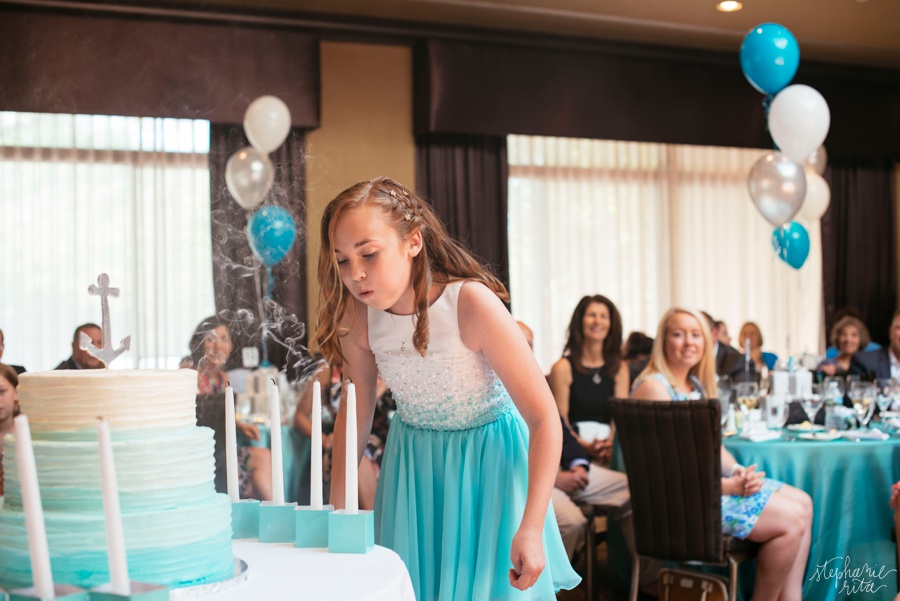 And then the dancing began 🙂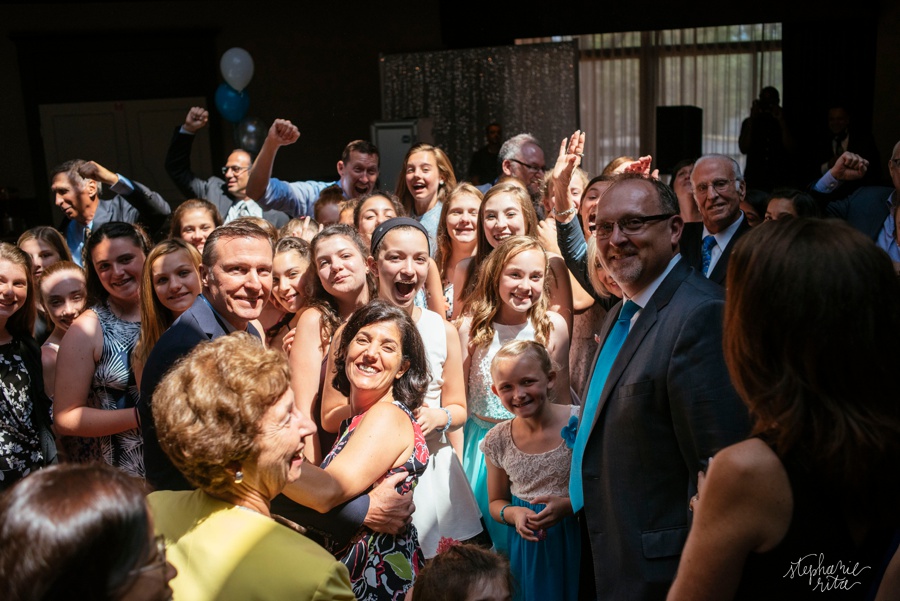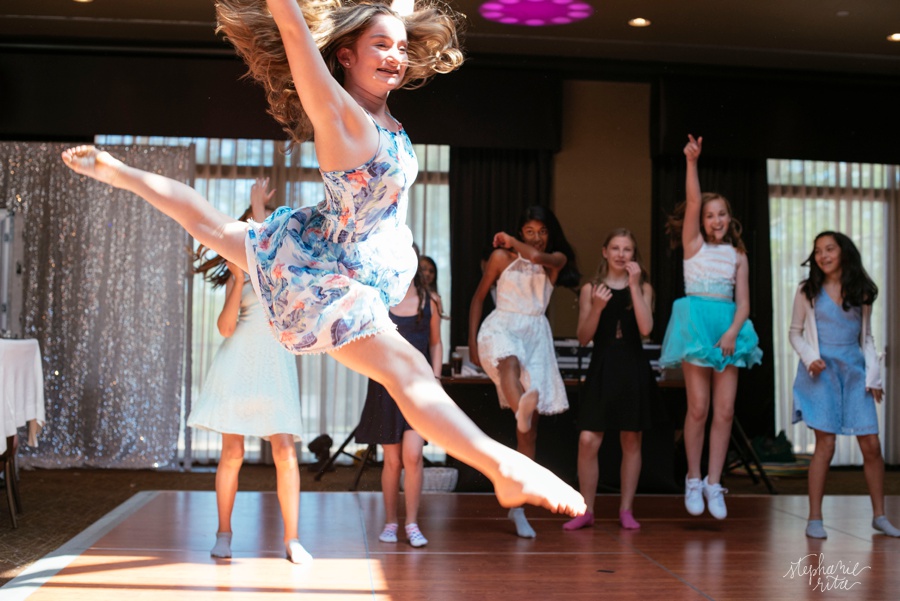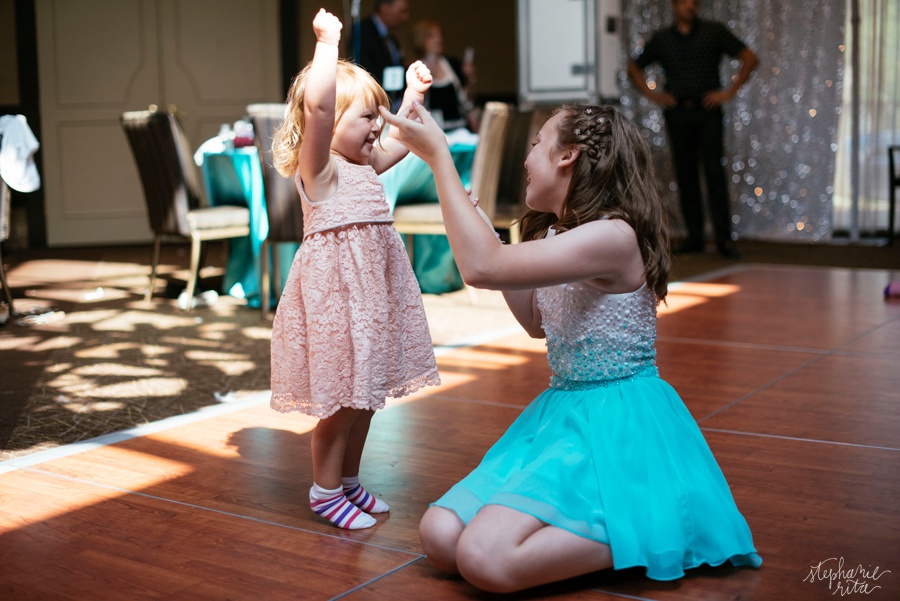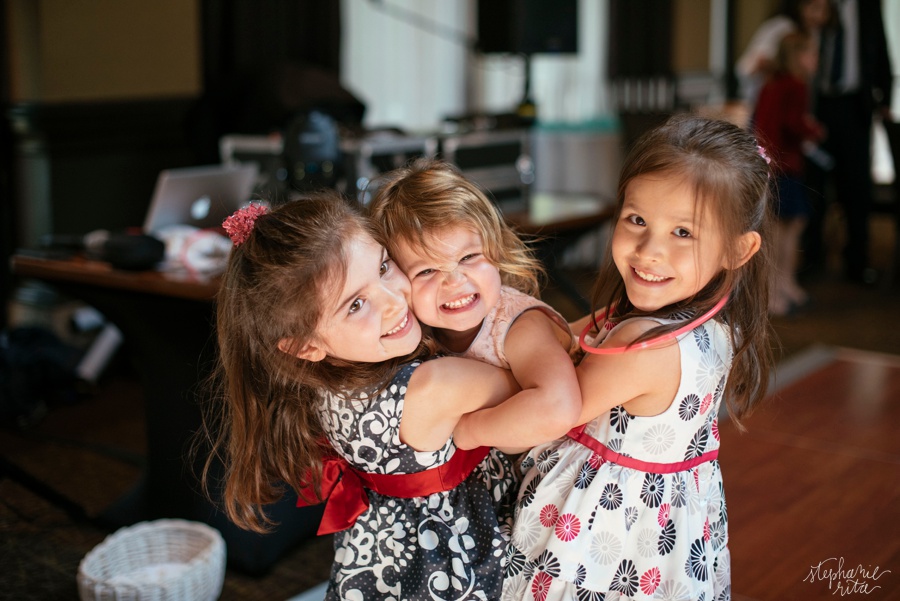 Dragon's breath for dessert! Cereals and candies hit with liquid nitrogen – the result is this! Super cool and science-y 🙂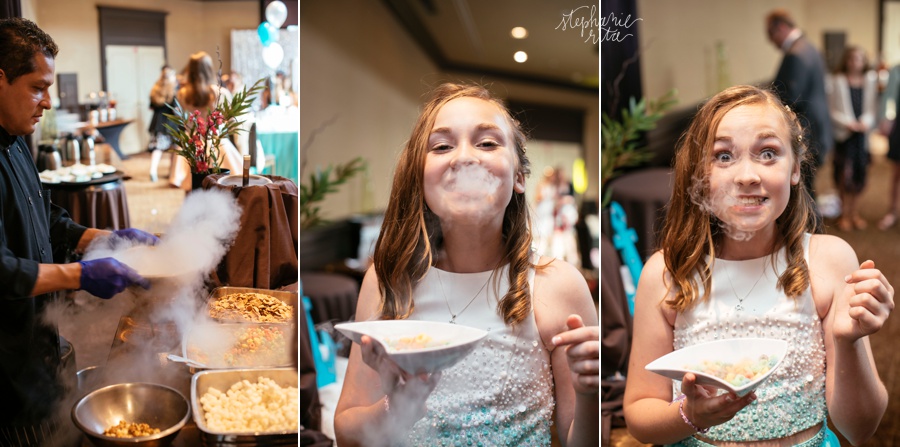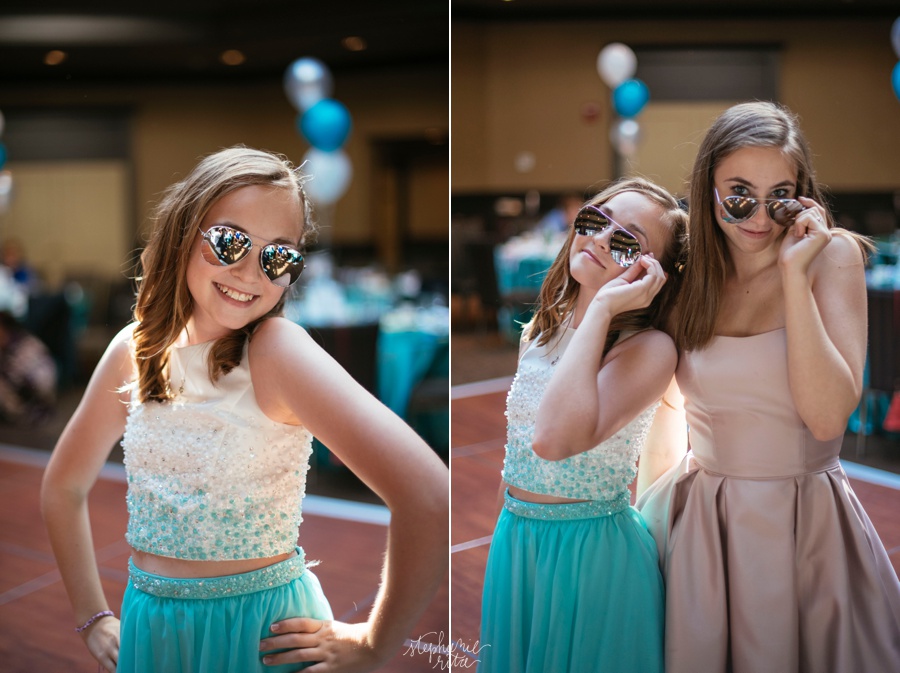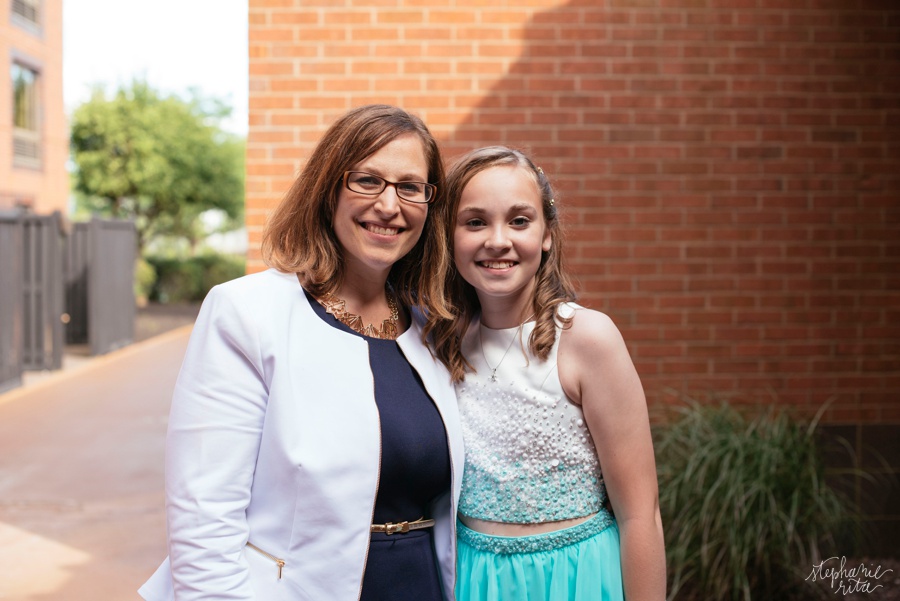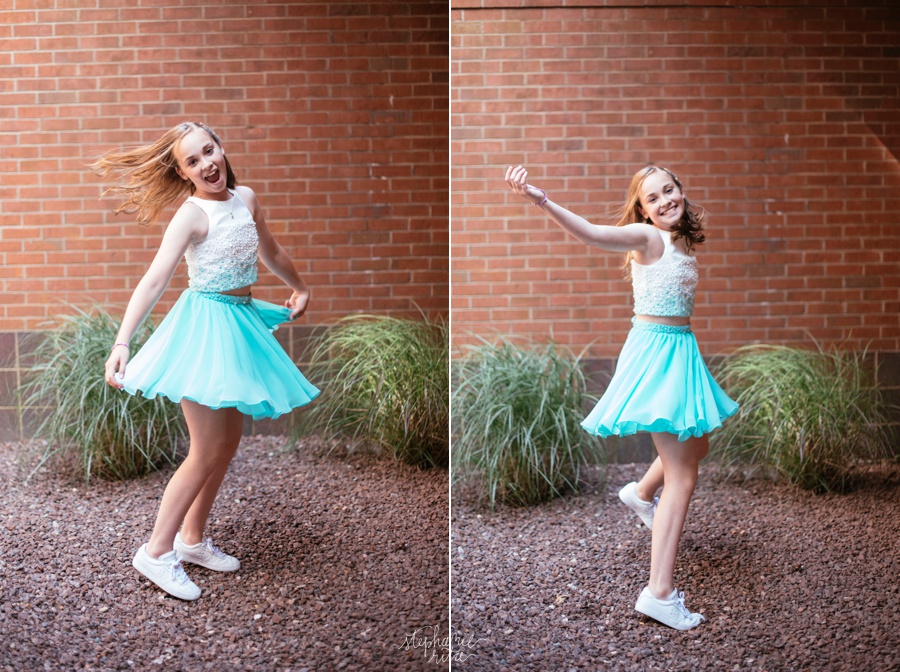 Emma and Family – thank you for inviting me into your very special day! I loved capturing these moments with you.
Reception Venue: The Verve Crowne Plaza Natick
DJ: Mike of Entertainment Specialists
Cake: Yummy Mummy Bakery
Balloons: Amazing Balloon Decor