"I'll be your rainy day lover. Whenever the sunny days end.
And whatever the weather, we have each other.
And that's how the story will end."- Ben Rector
~*~
Holly & Mike are married! I can't say enough good and wonderful things about this couple. They are kind and loving, fun, funny and adventurous, and they care for their friends and family so fiercely. From meeting, becoming friends and starting their relationship in college, to long distance dating, to getting engaged in London last summer, their story is uniquely theirs and they are stronger because of it. Their wedding had been one I was looking forward to ever since Holly first emailed me about it last year!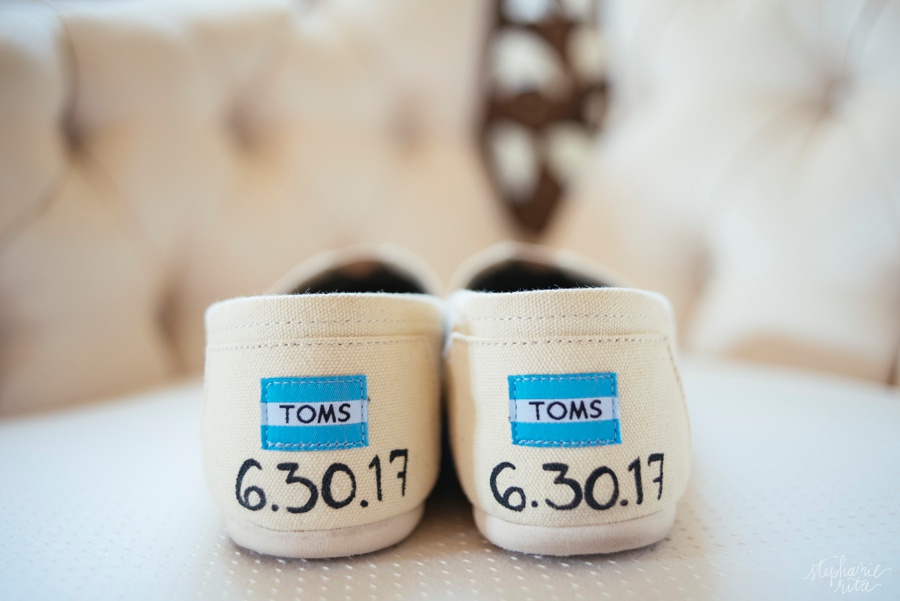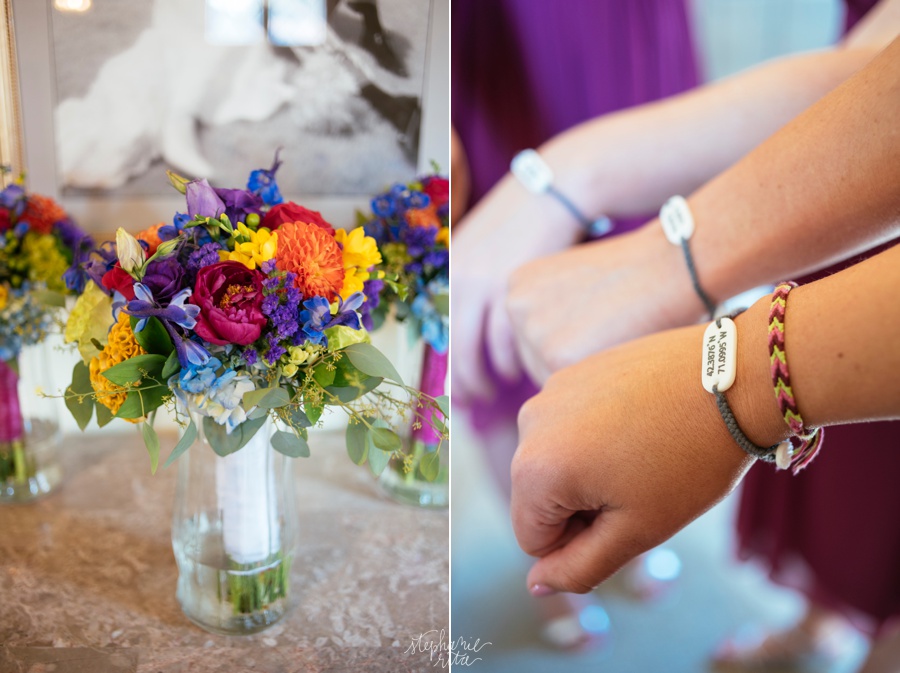 Getting ready time with the girls was basically one long singalong 🙂 Broadway, Taylor Swift, 90s pop, Disney music… Holly had made the perfect playlist and it was a blast photographing their prep! (and let's be honest, I sang too 😉 ) I love this photos of Holly and her sisters!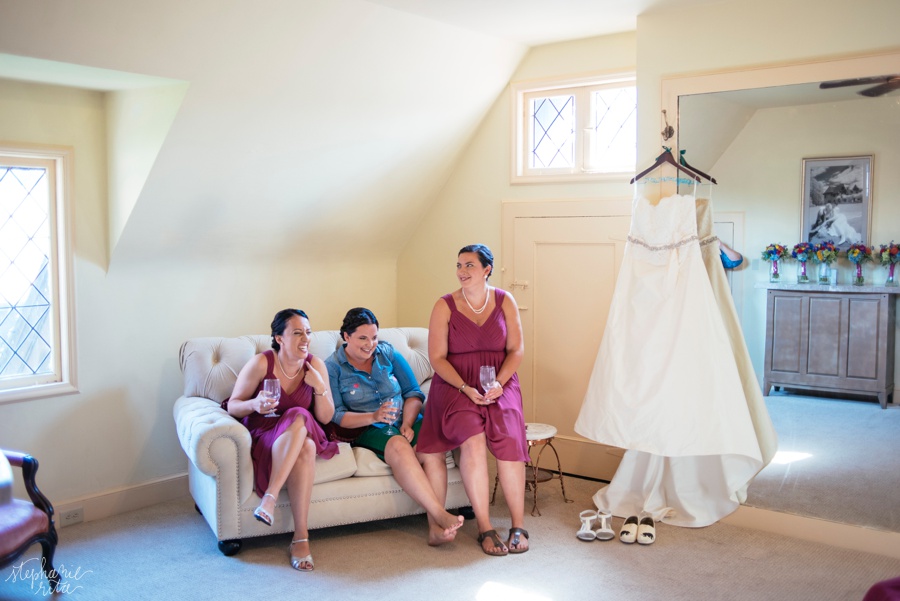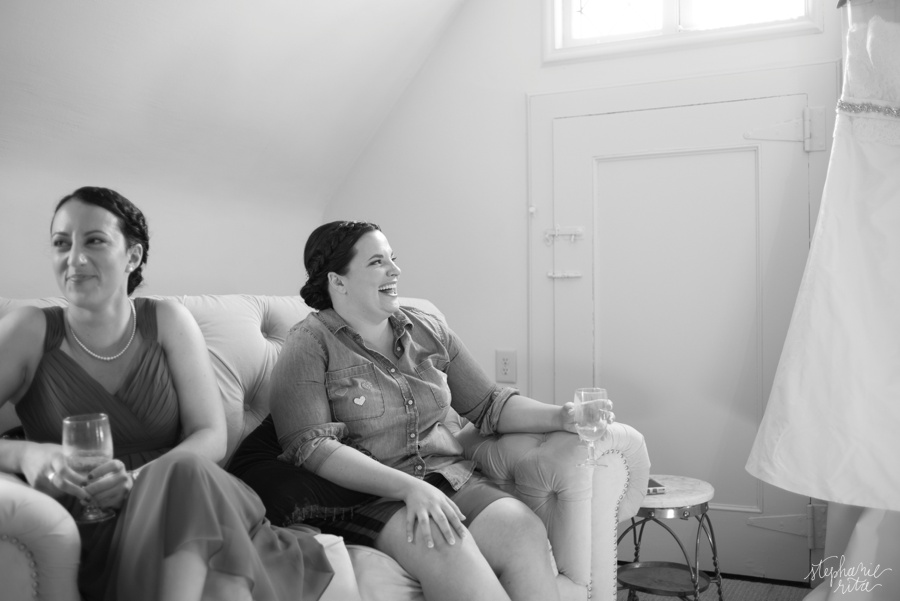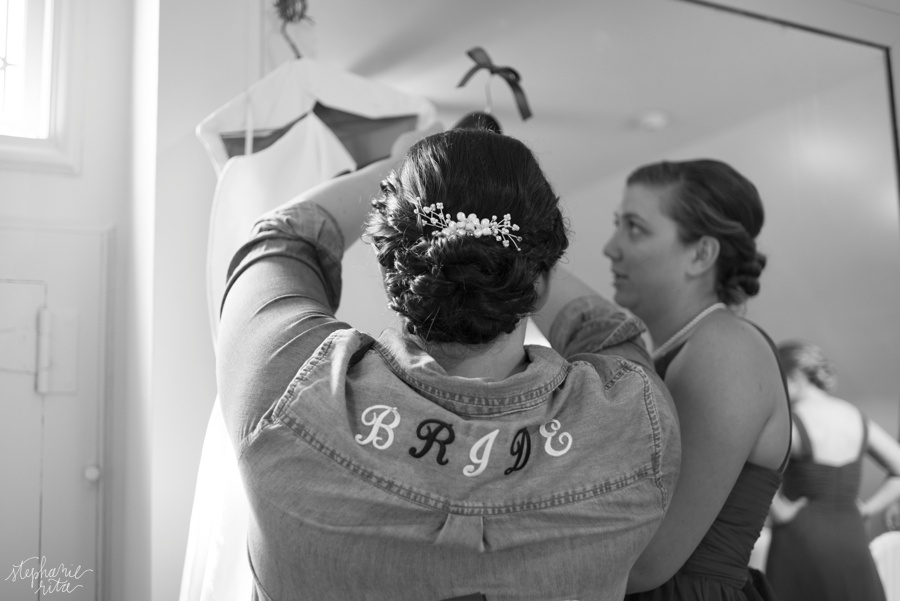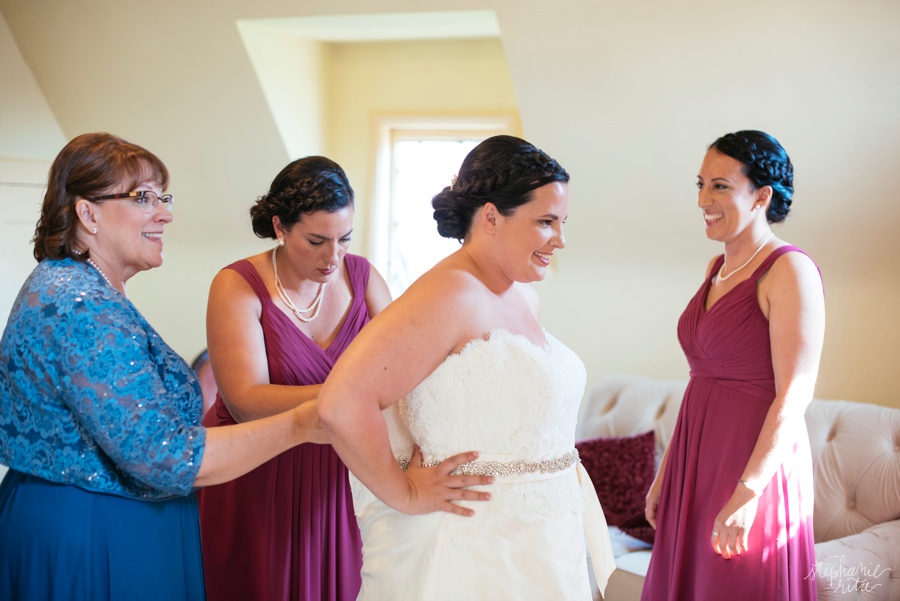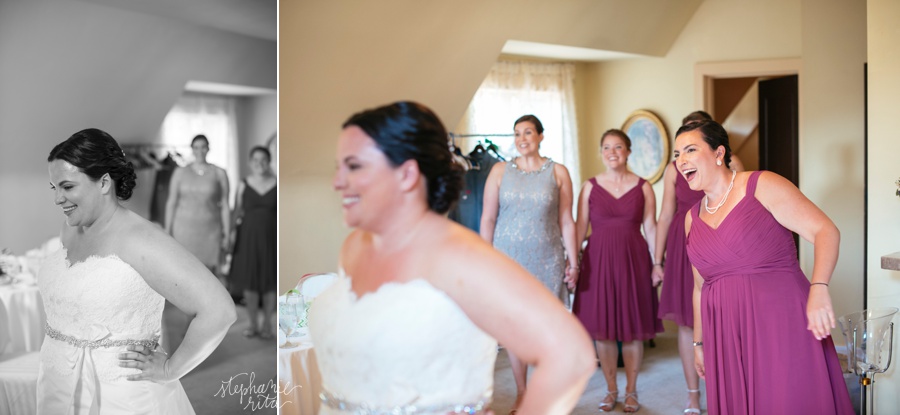 Holly wore special jewelry including her grandmother's pearls and a claddagh ring from Mike that he gave to her in their early days of dating.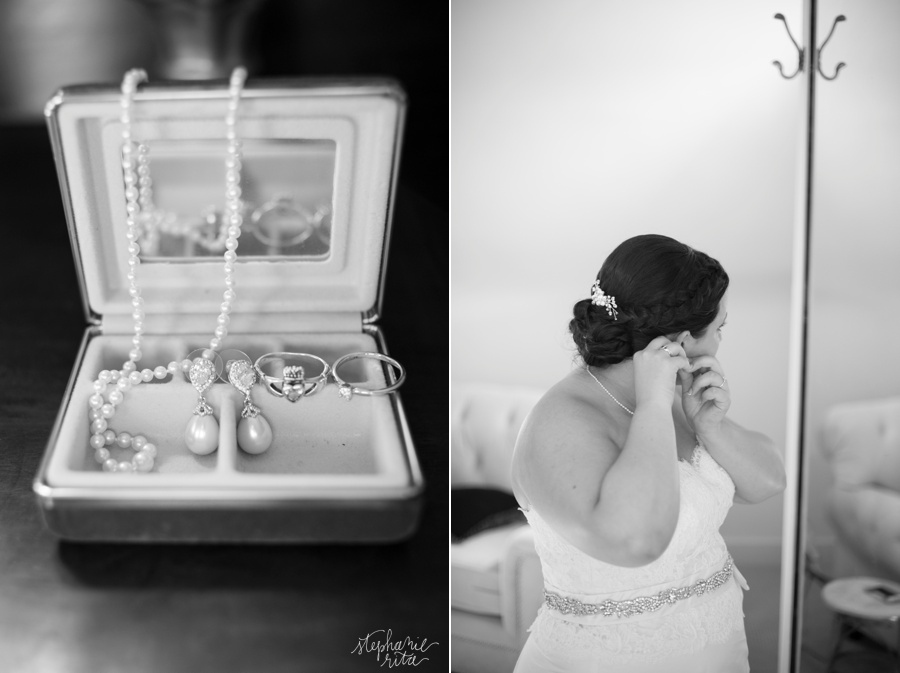 My second shooter Kay hung with Mike and his guys and it loooooooks like they all had a bit of fun, too. (The 'ties on the heads' theme made another appearance at the reception 😉 )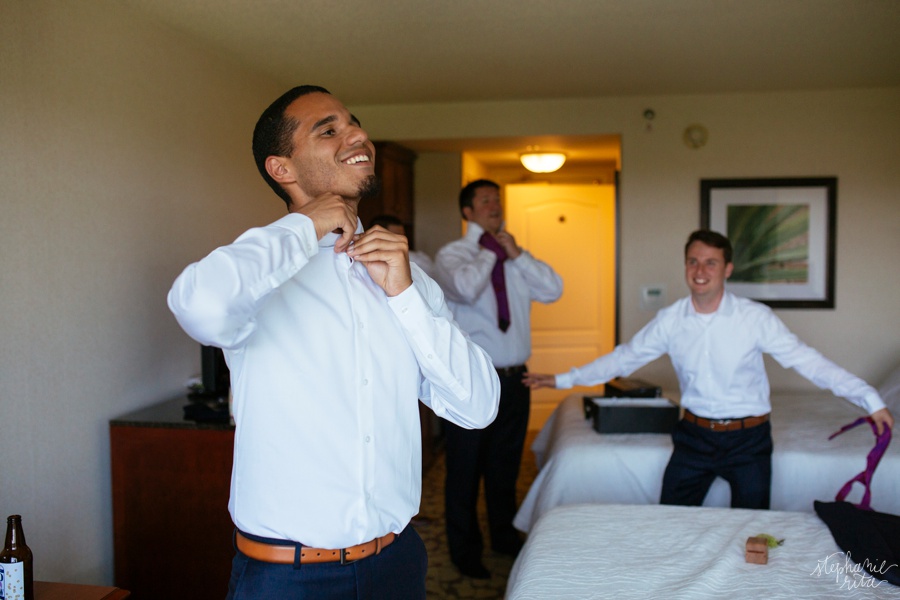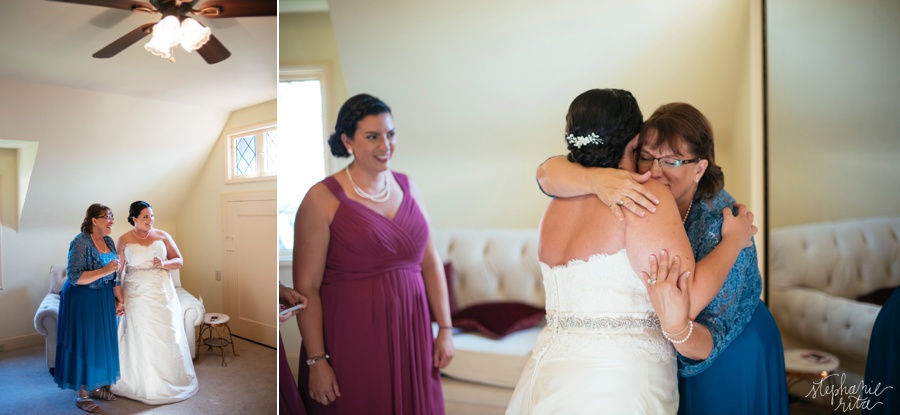 H+M saw each other before their ceremony! I love when my couples choose to do that. It's a sweet moment for the bride and groom to soak each other in and get any nerves out. Plus it gives us plenty of time for photos 🙂 How CUTE are they though?!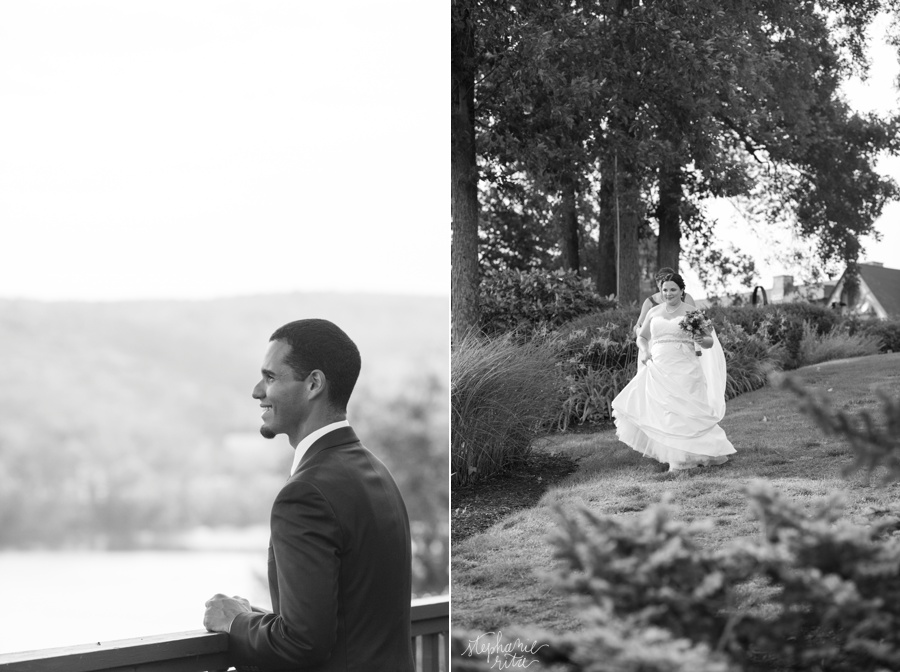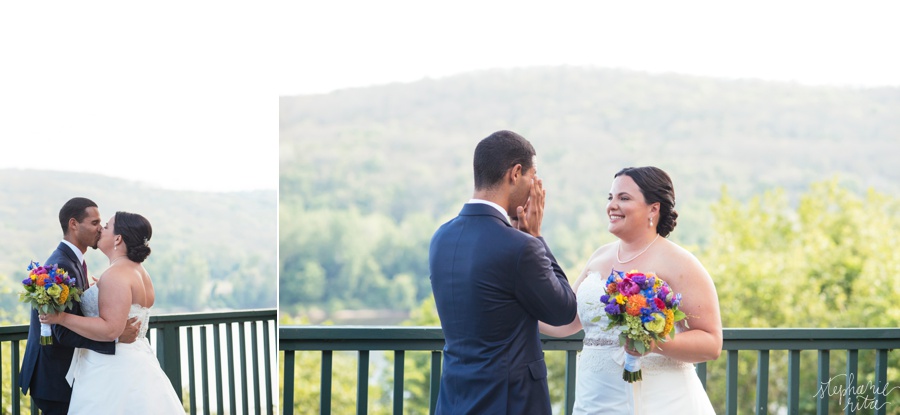 GLAM! And you know I'm all about that river backdrop. Amen.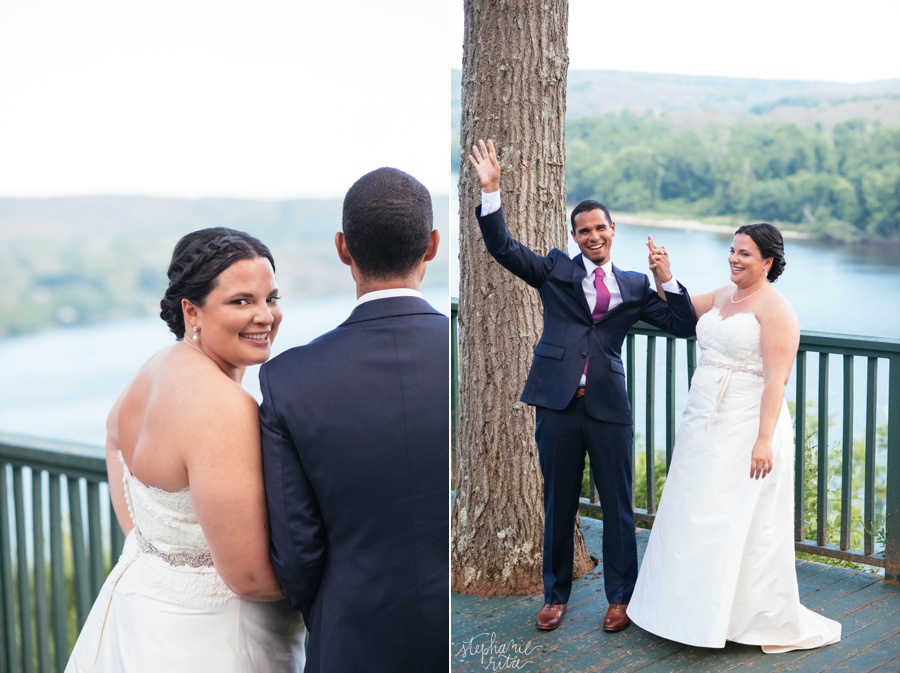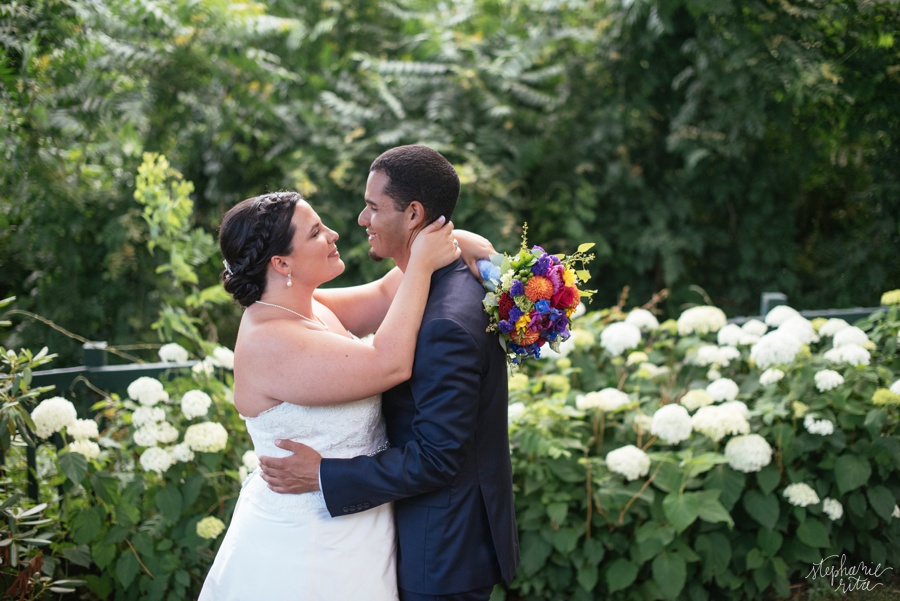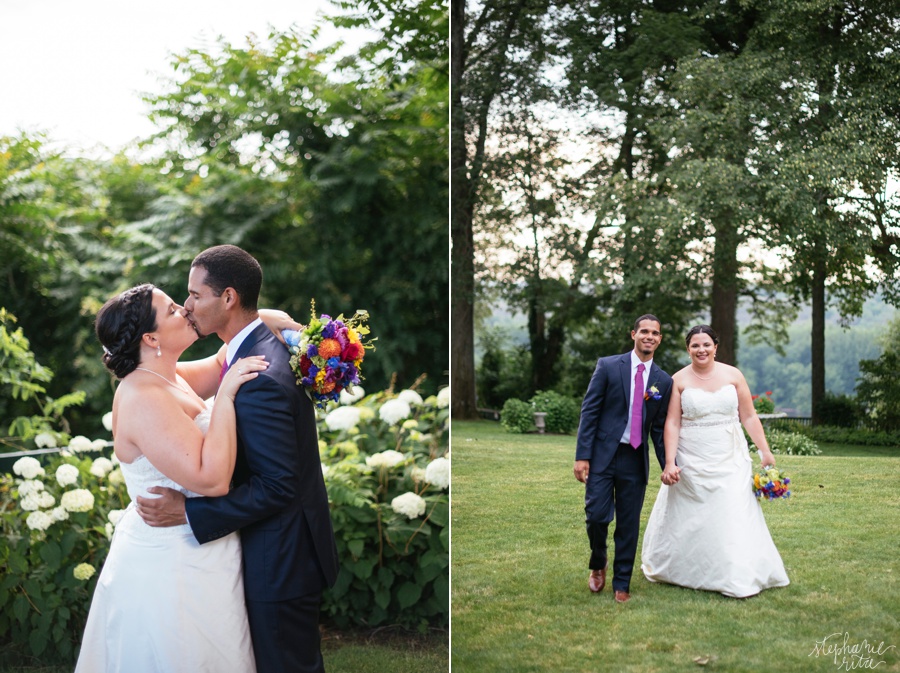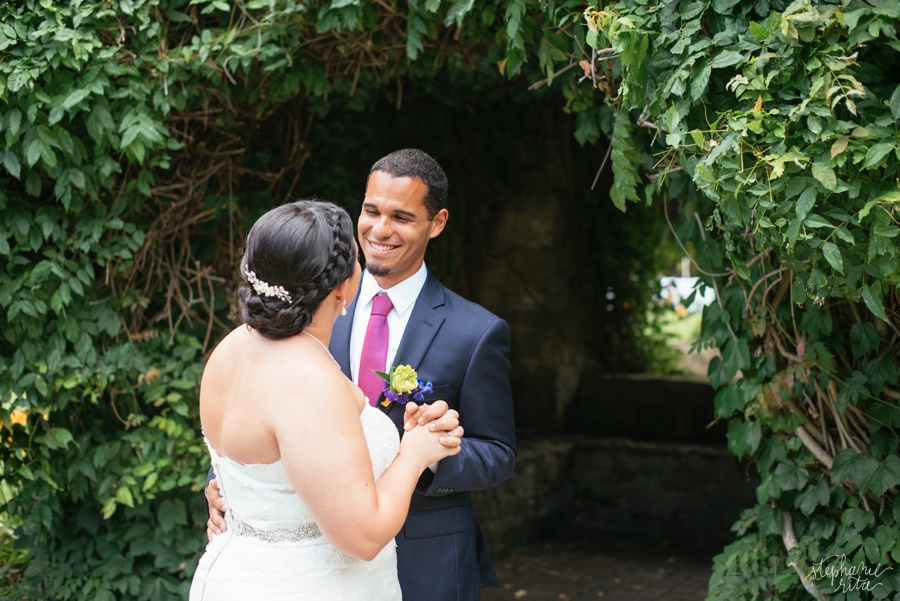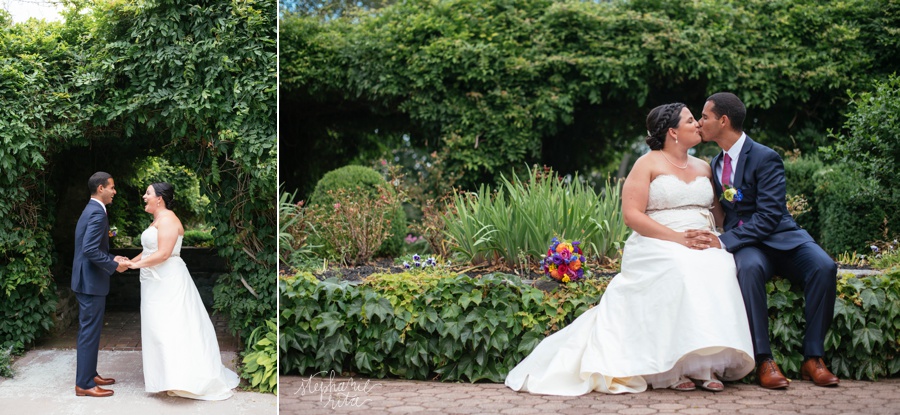 Then it was time to get maaaaaaried! (Thank you, Kay, for this next shot!)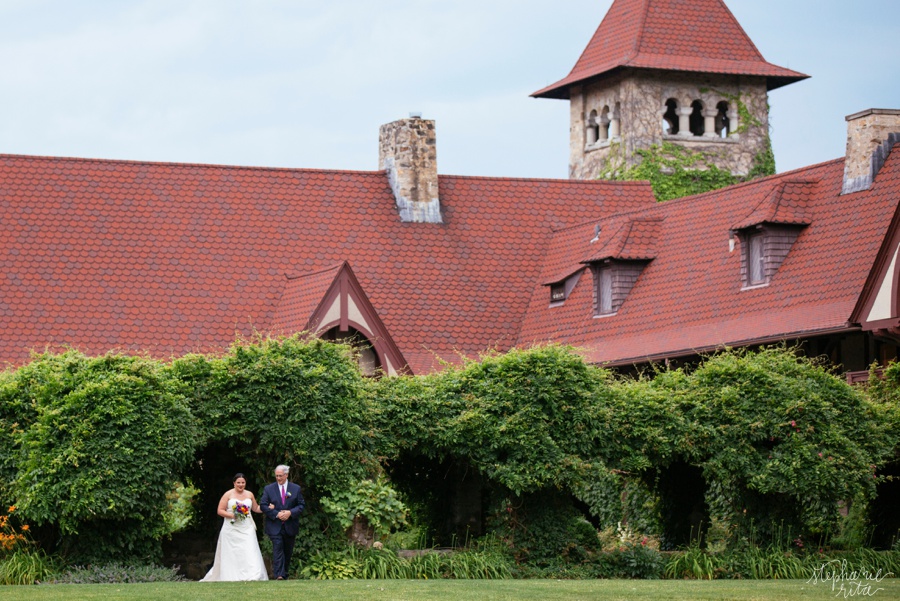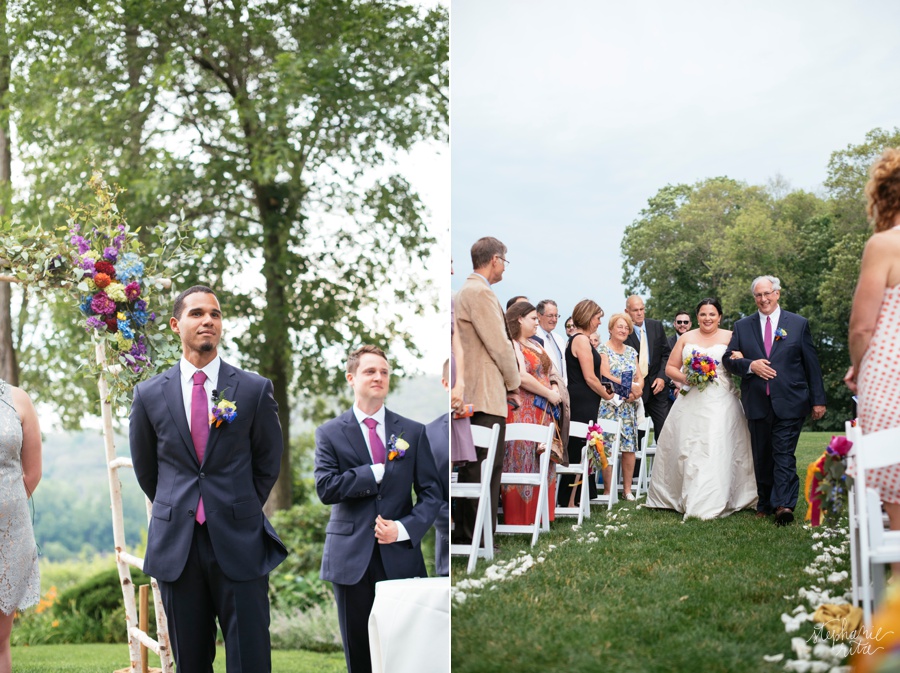 Sidenote: I'm not sure I've seen a more proud and emotional best man. Really shows how much M+H mean to their people <3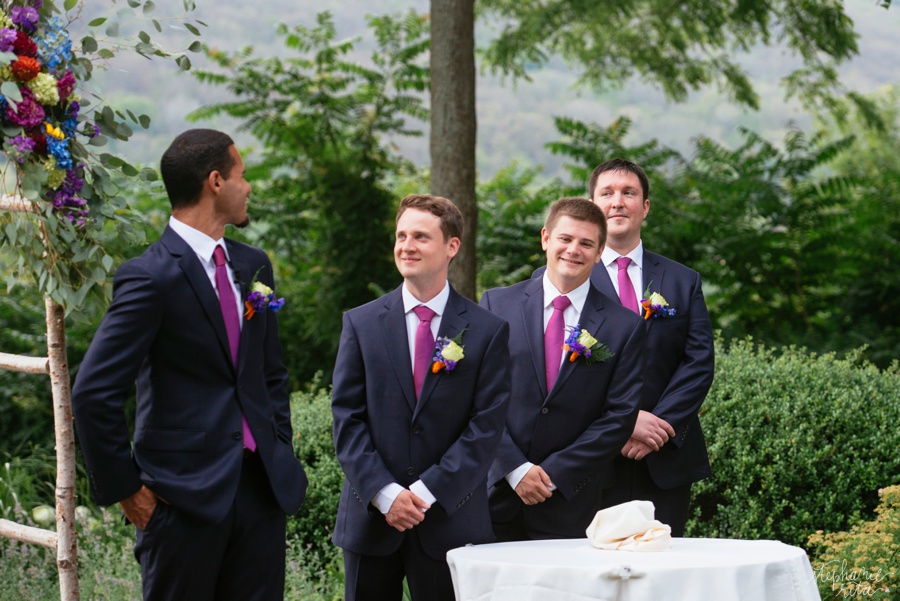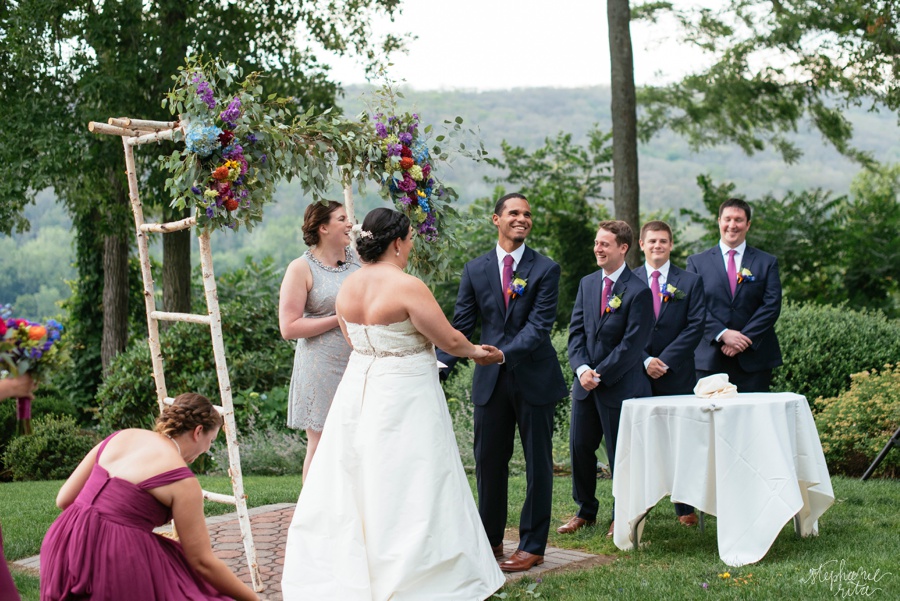 H+M's friend Maggie performed a wonderful and meaning ceremony!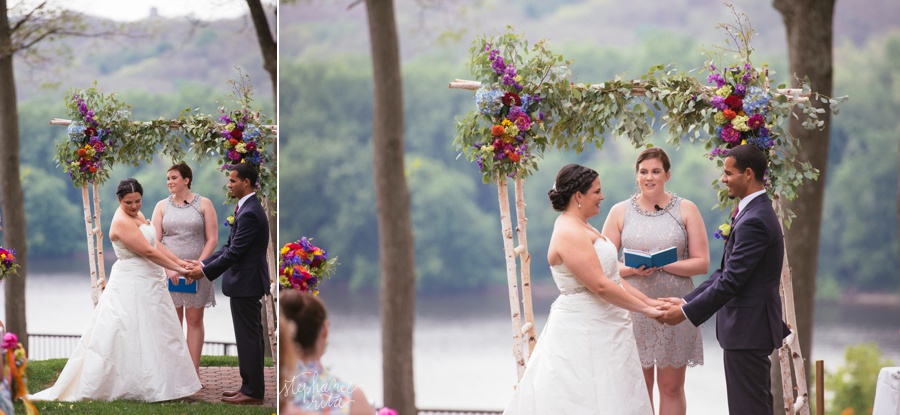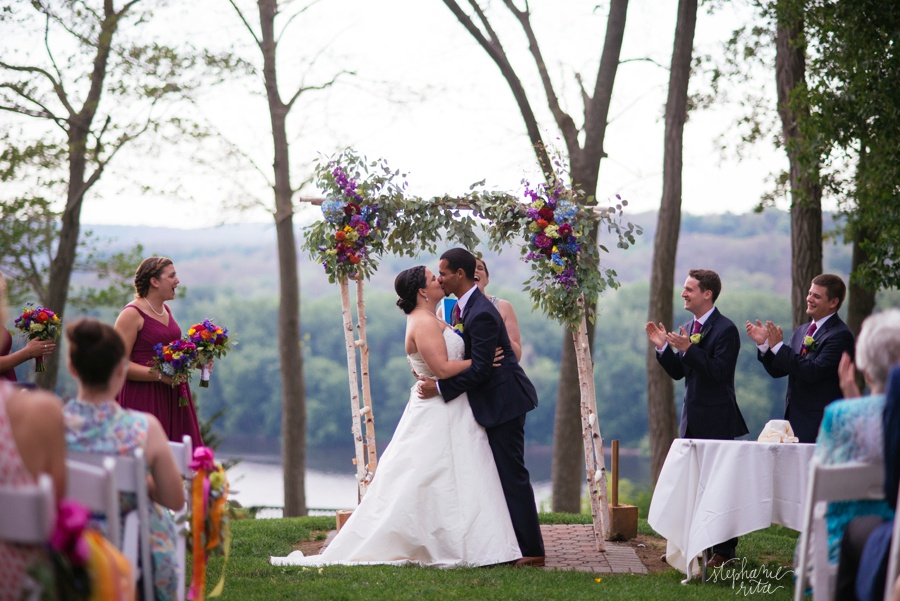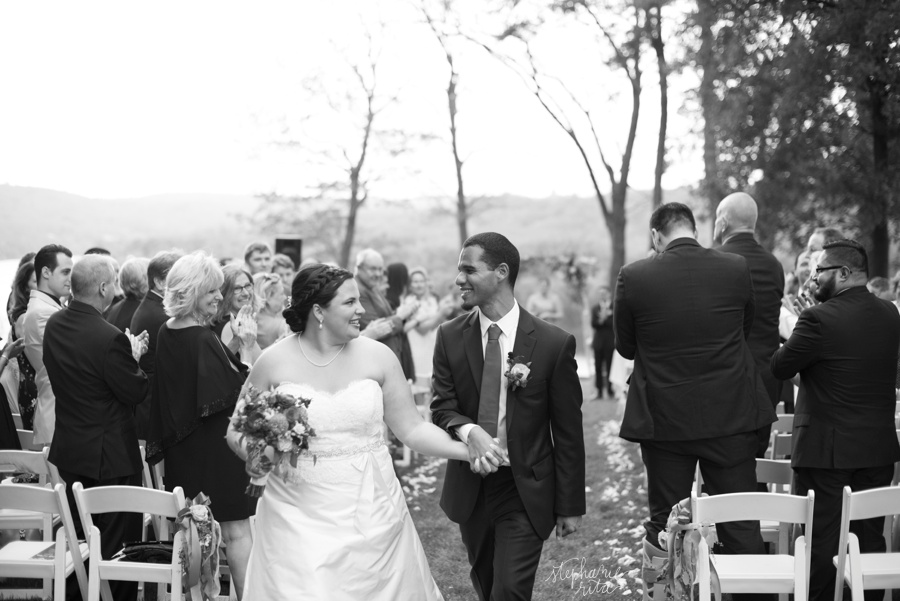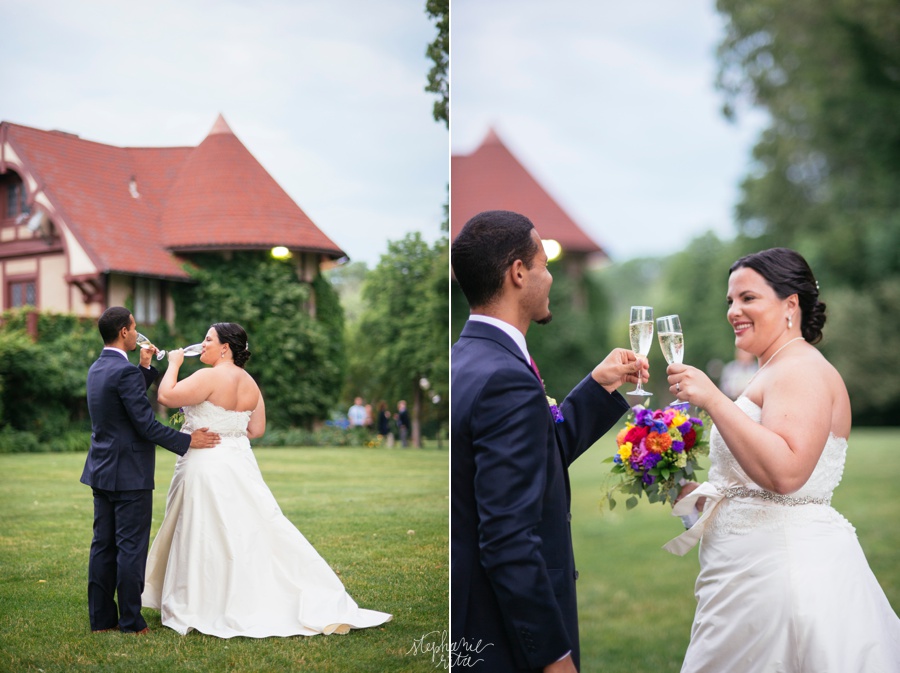 Once the ceremony was over, we noticed the skies were getting a bit questionable. We weren't sure how much time we had before the clouds opened up, so we took family formals, bridal party portraits & a few more photos of just Mike and Holly in record time. 2 minutes after we all made it inside to the reception, it DOWNpoured. It was crazy. So thankful the timing worked out just right!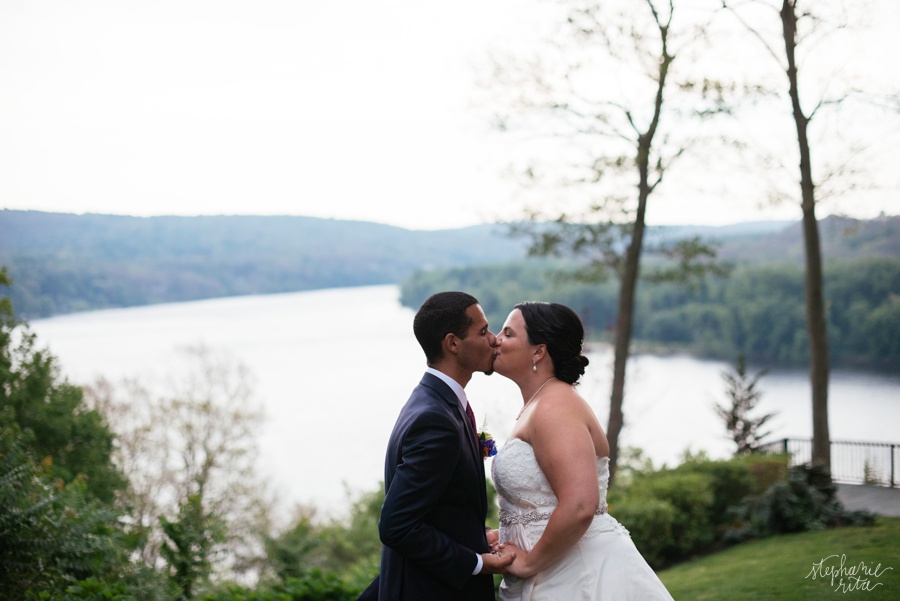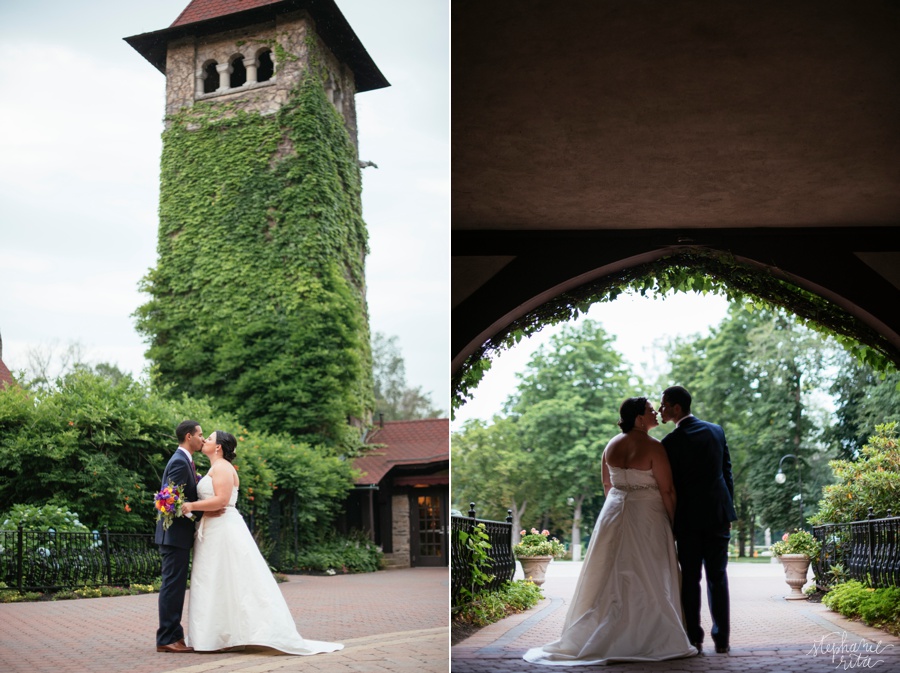 Lucky shot! And such a fun group of gals!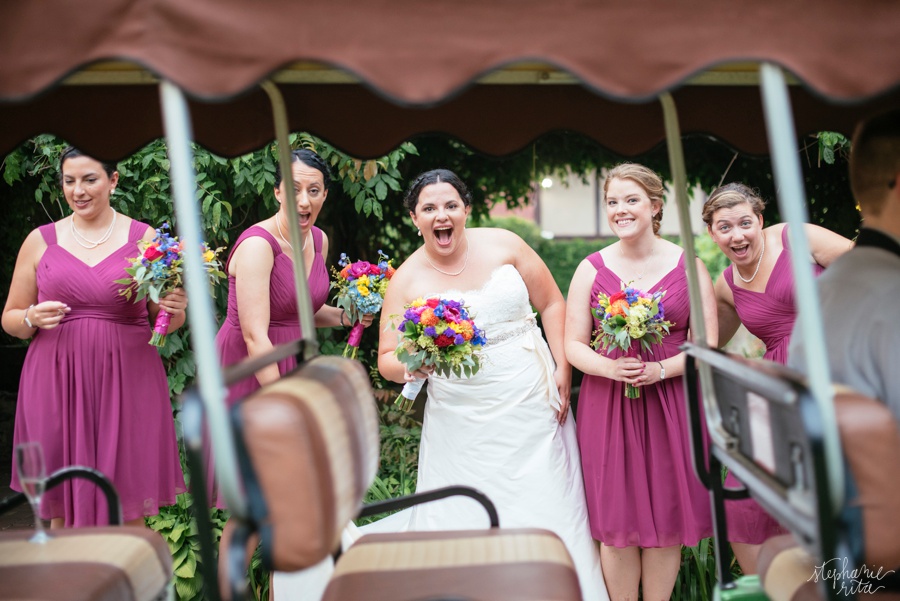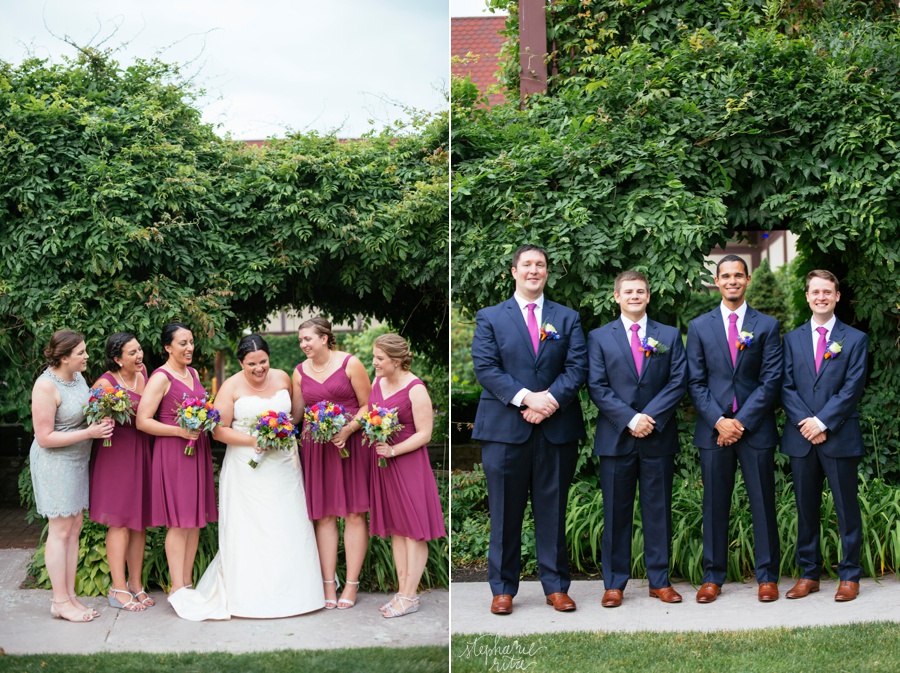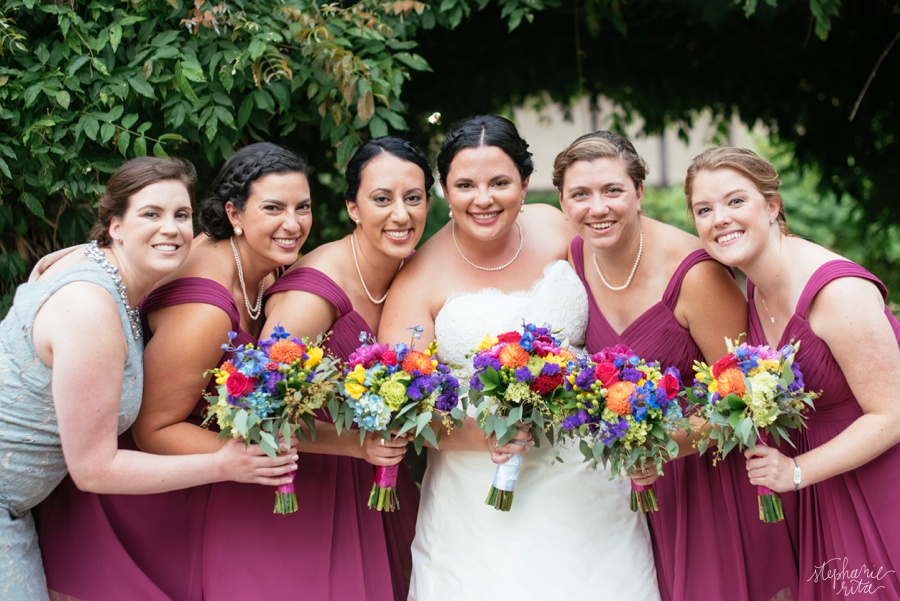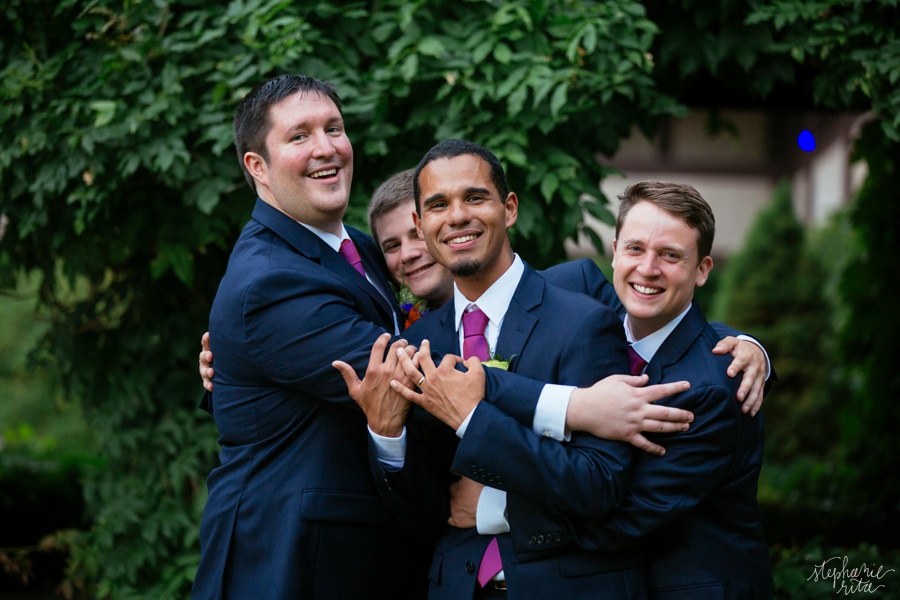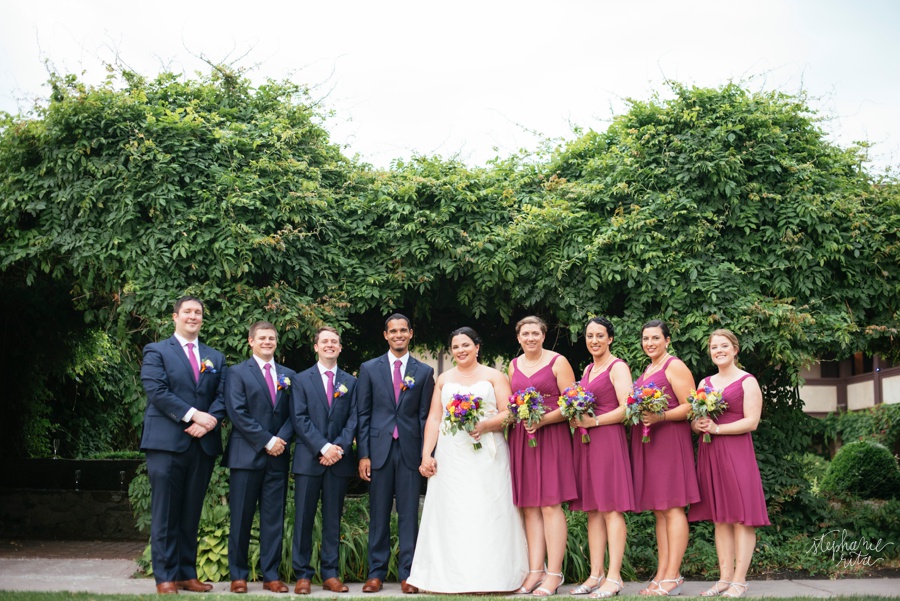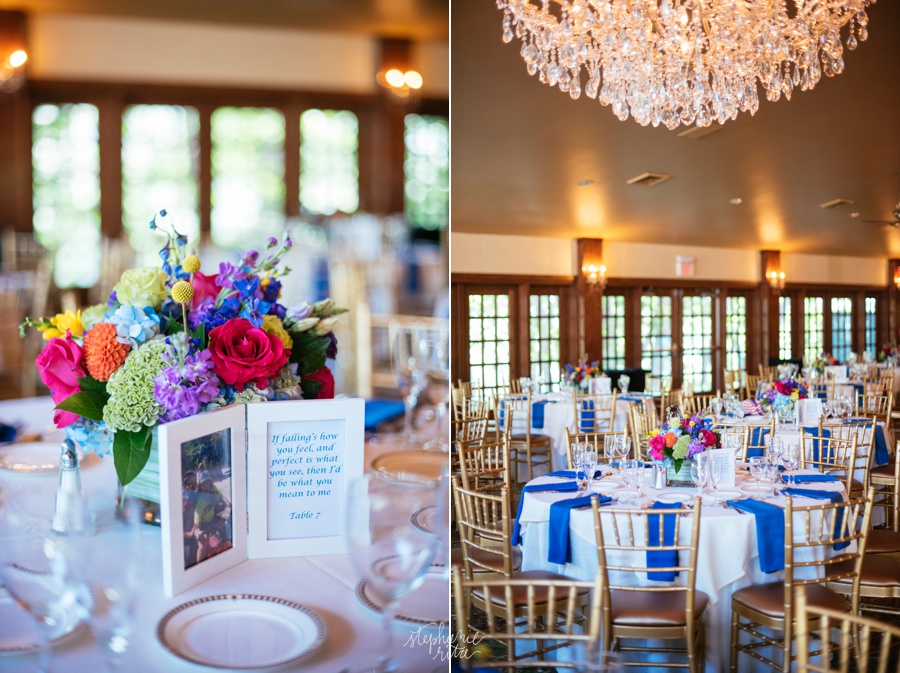 Let the party begin! Love this wide shot that Kay took.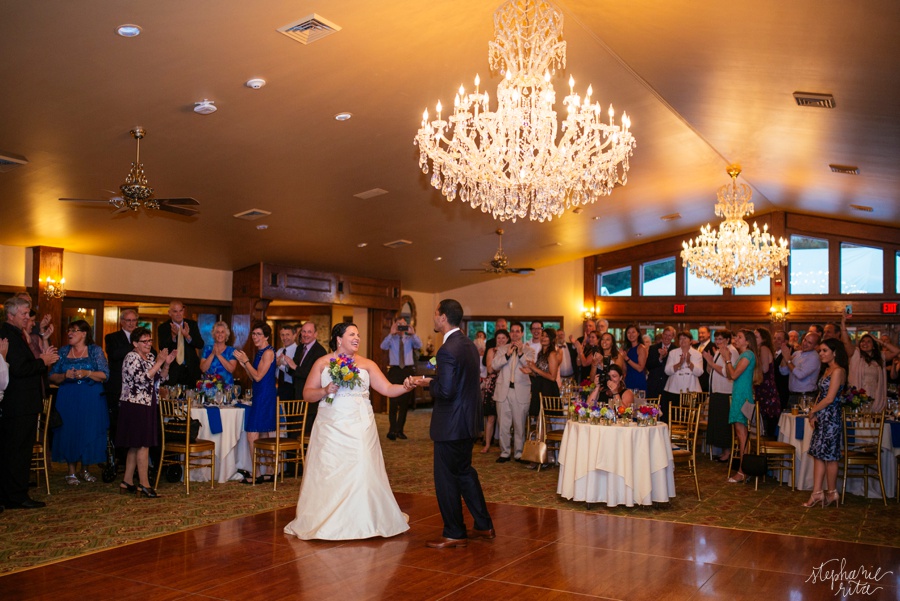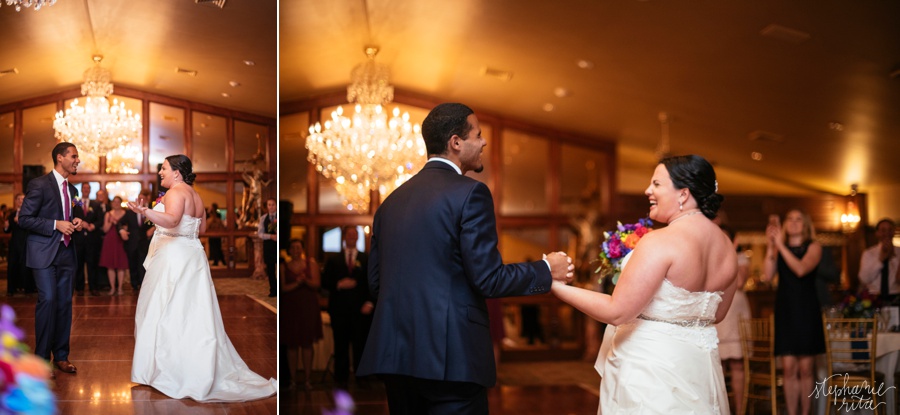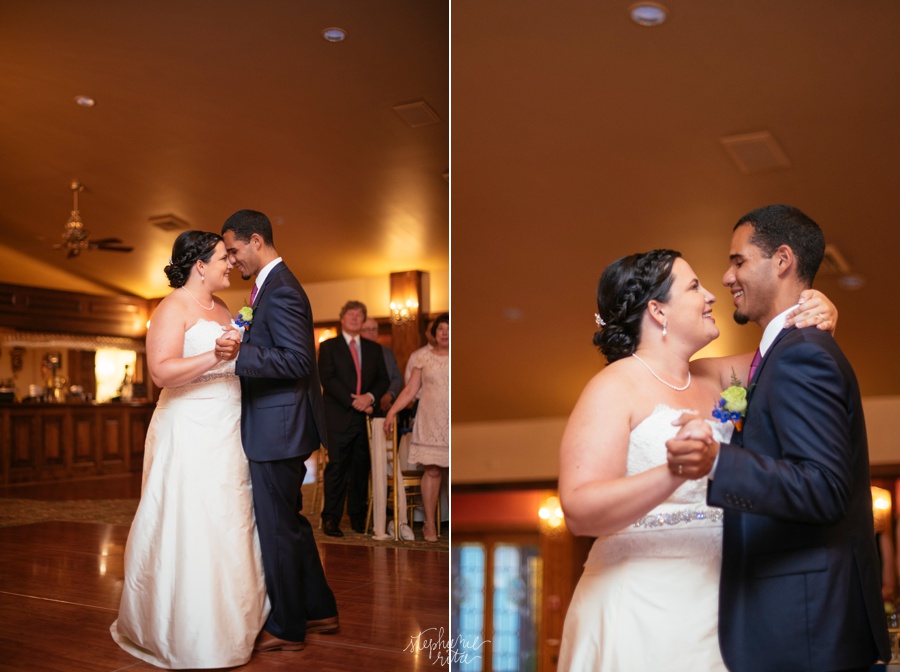 For most of the morning, Holly's sisters, Jamie and Meghan, had been hinting to their "performance". Holly wasn't super sure what that meant… but was pleasantly surprised when they started singing the tune to 'Can You Feel the Love Tonight', with some very clever lyrics of their own. It was hilarious! I hope someone filmed it!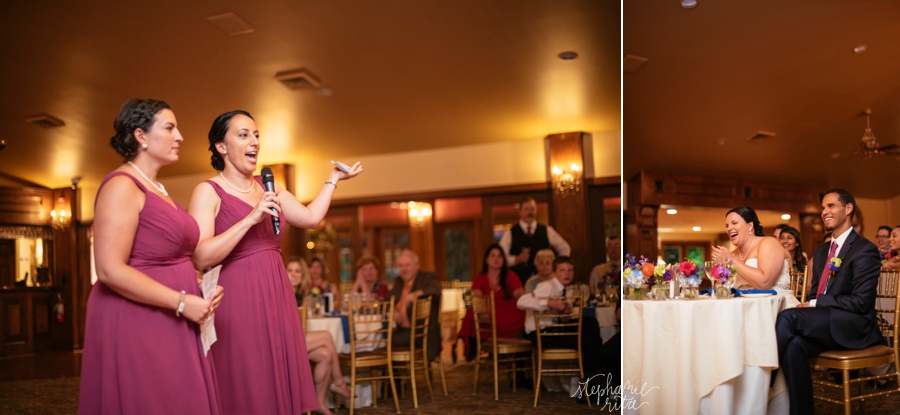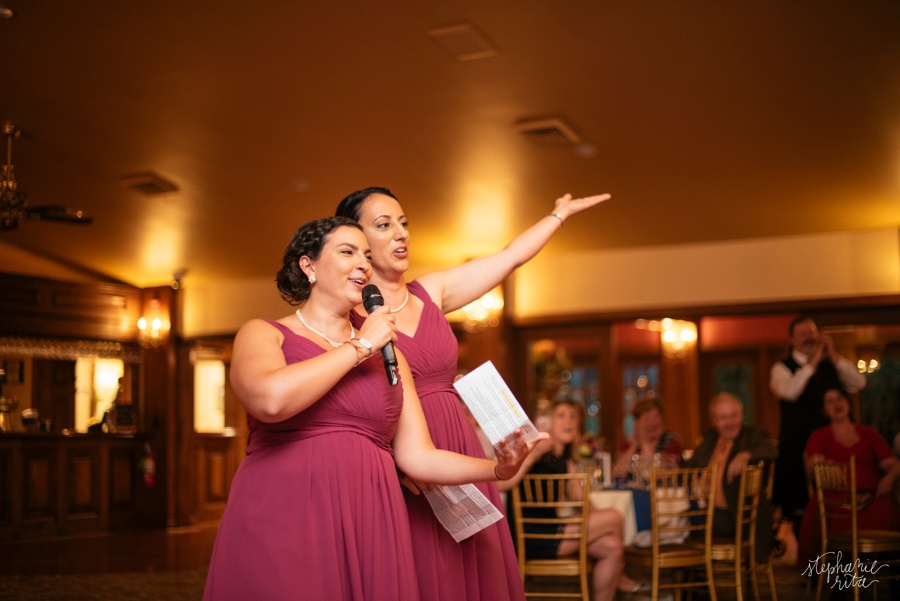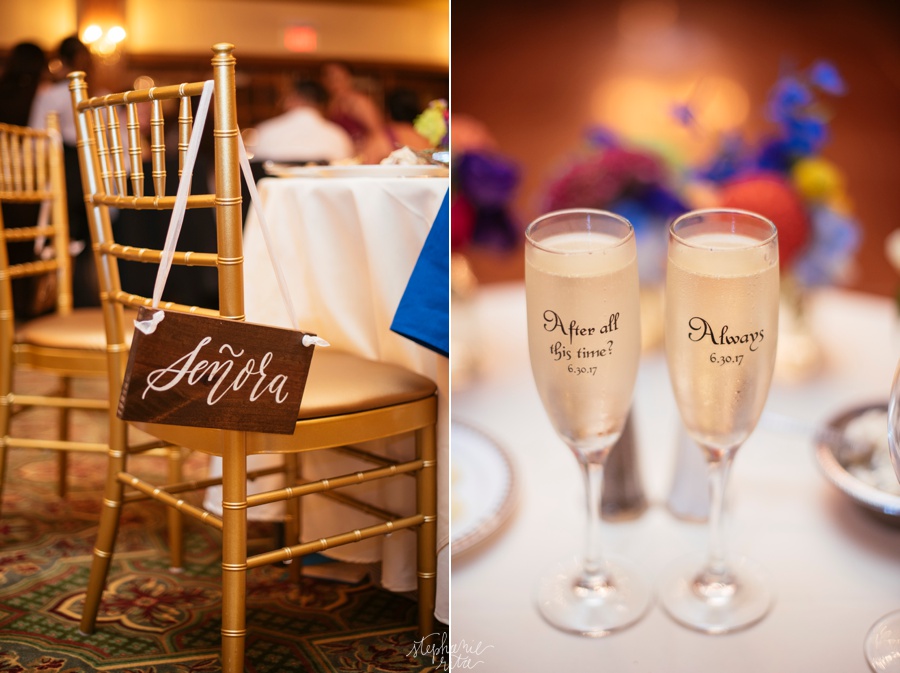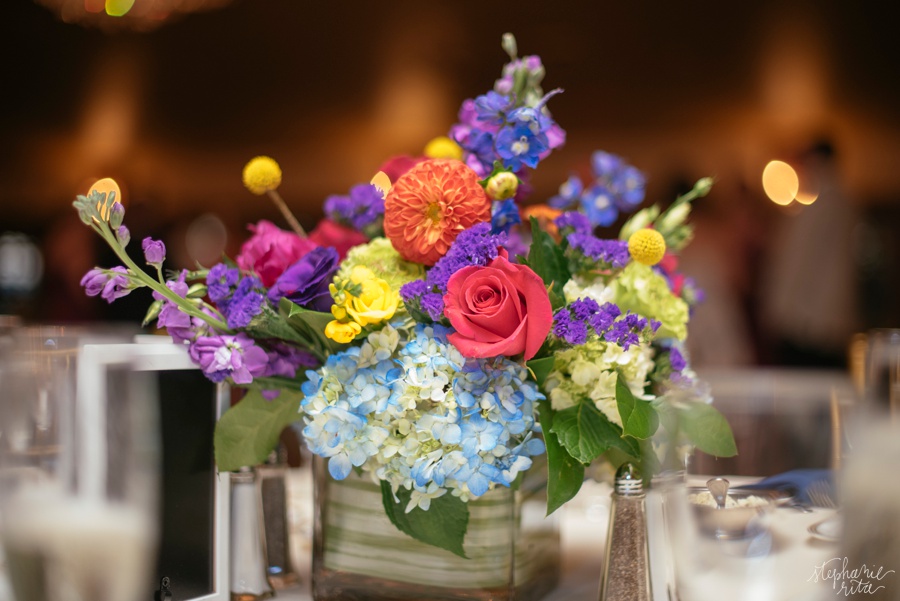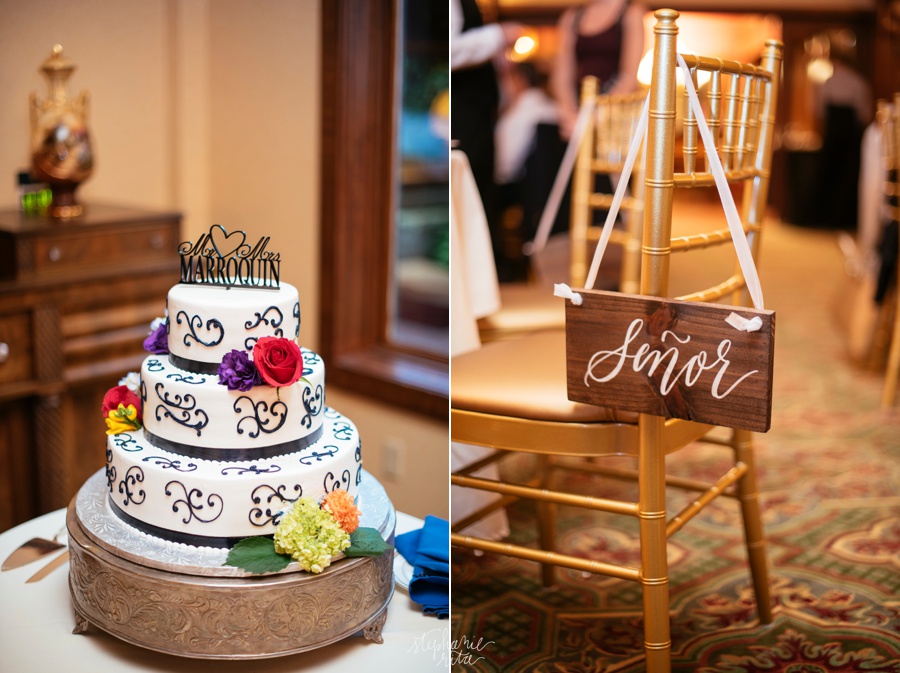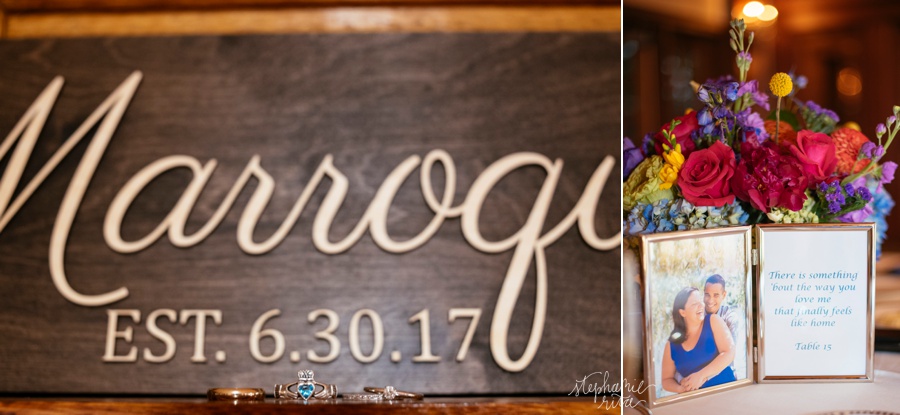 A spontaneous iPhone light showed erupted halfway through Holly and her dad's dance! The staff at Saint Clements even dimmed the house lights to make a greater effect. It was very cool! (Kay coming in clutch once again with the wide shot!)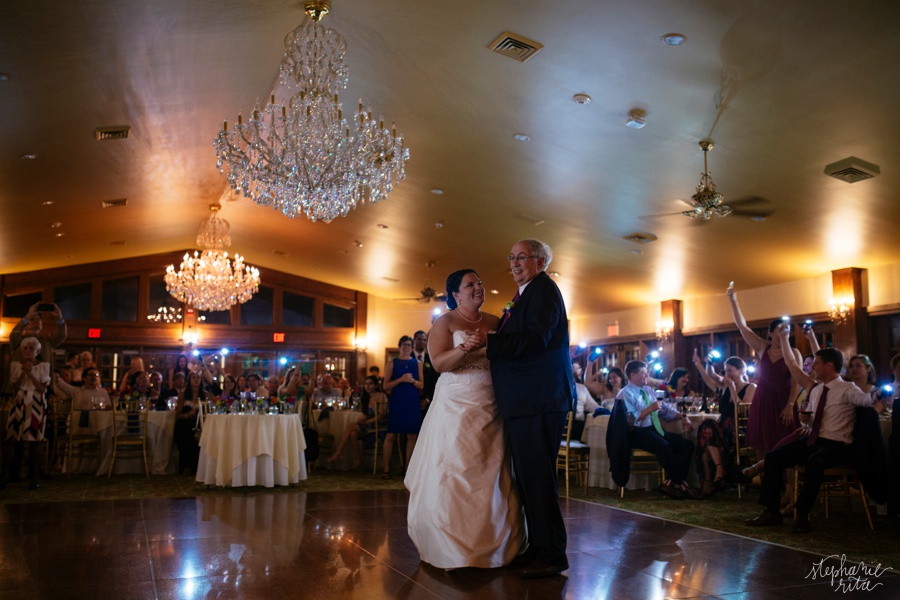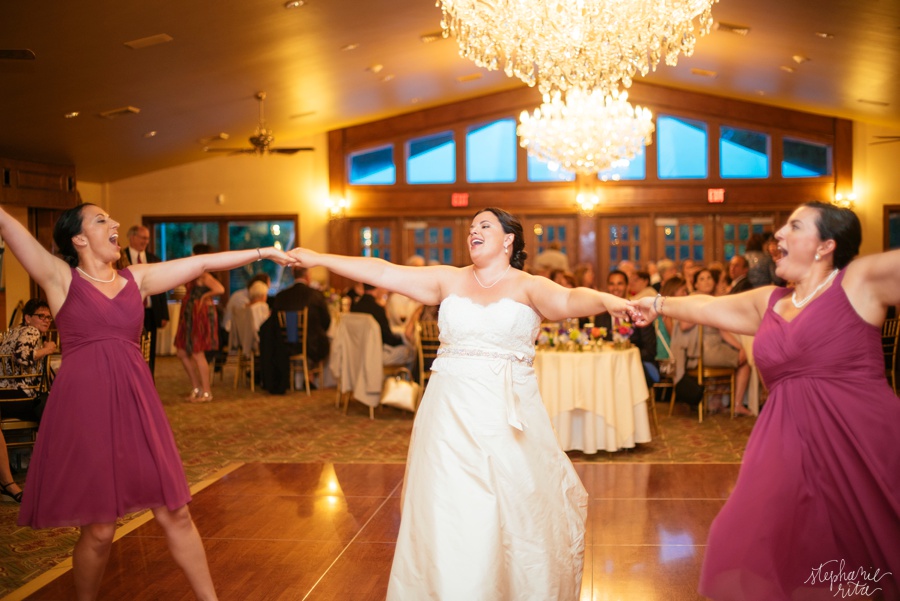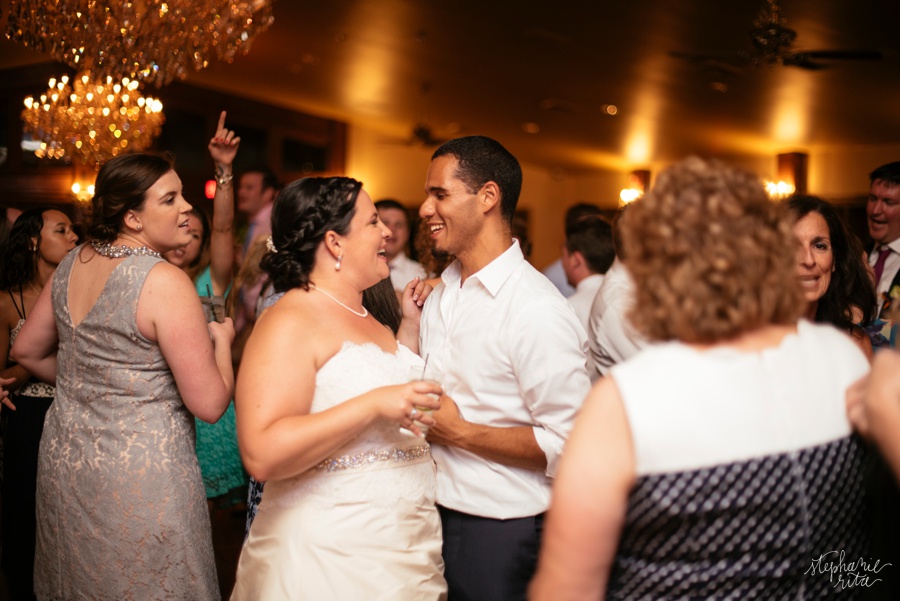 Ahhhh such a fun night! It closed with an epic group dance to Frank Sinatra's New York, New York as a tribute to their love of the Yankees. So. Much. Fun.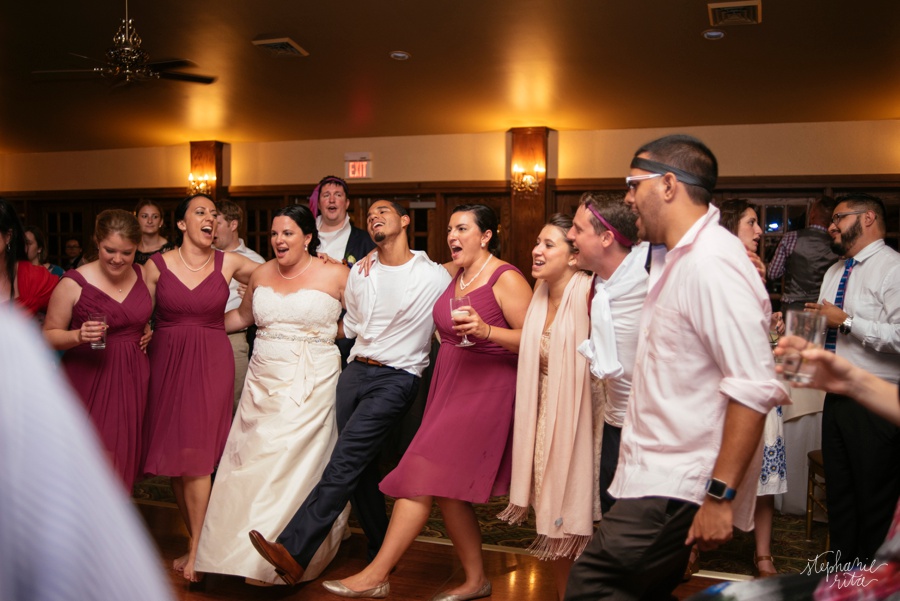 Congrats again Holly + Mike!! Thank you for trusting me with these memories, for being wonderful humans and friends, and also for having great taste in music 😉
~*~
Thanks to the vendor team!
Venue + Catering: Saint Clement's Castle, Portland CT
Cake: Chimirri's Italian Bakery
DJ: Kevin Williams from Power Station
Invitations: Love… Kenedie
Florist: The Green Petal
Wedding Gown: La Reine Bridal
Makeup: J Bridal