When Michael emailed me about photographing the moment he proposed to his girlfriend Larissa, I couldn't wait for the day to come! He wrote a detailed plan of the day and where and when he wanted to propose – on the blue bridge in the Boston Public Garden. Perfect! When the day arrived, I drove into the city and he kept in touch with their whereabouts and sent a photo of what they were wearing so I could spot them easily.
It was a gorgeous day in Boston, so gorgeous in fact that there were hundreds of people walking around and enjoying the sunshine. This fact led Michael to alter the 'where' plan – the bridge was full of people and I wouldn't have been able to get a good view of him proposing if he got down on one knee in the middle of a crowd. So instead, he picked the spot near the Japanese Lantern statue, just to the left of the bridge. They walked over and sat and talked for a bit. I was about 150 yards away, behind a tree, with a zoom lens. Then… it happened!!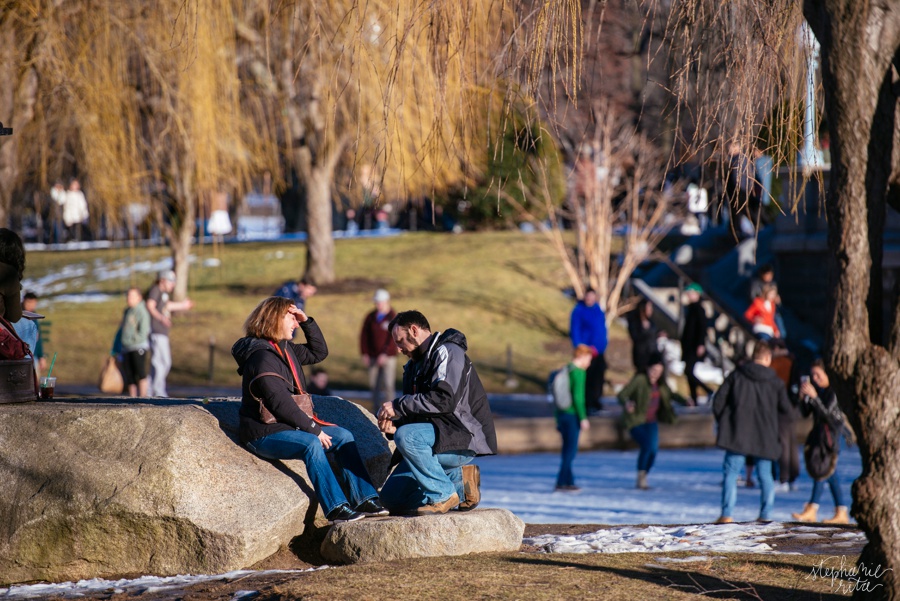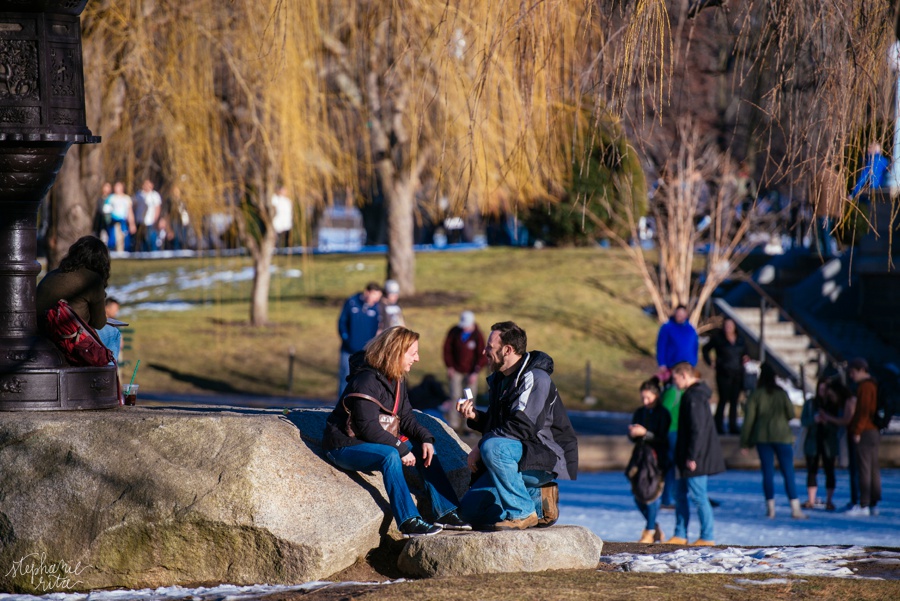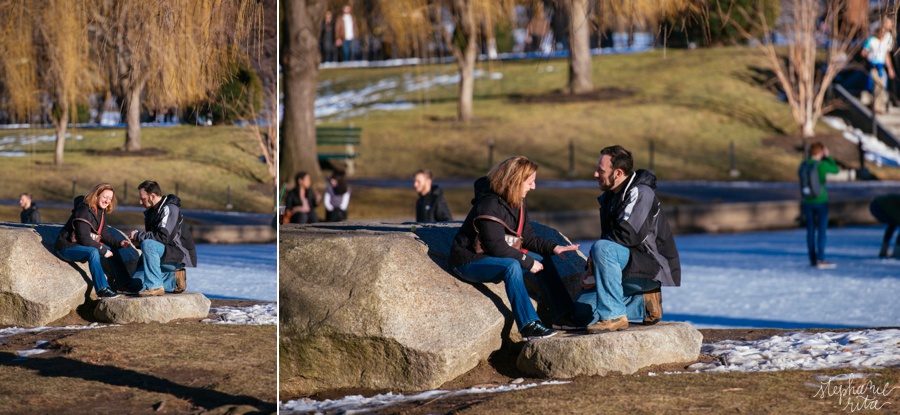 I love all the emotions Larissa went through! It was such a vibrant moment, and I felt the joy even from a distance.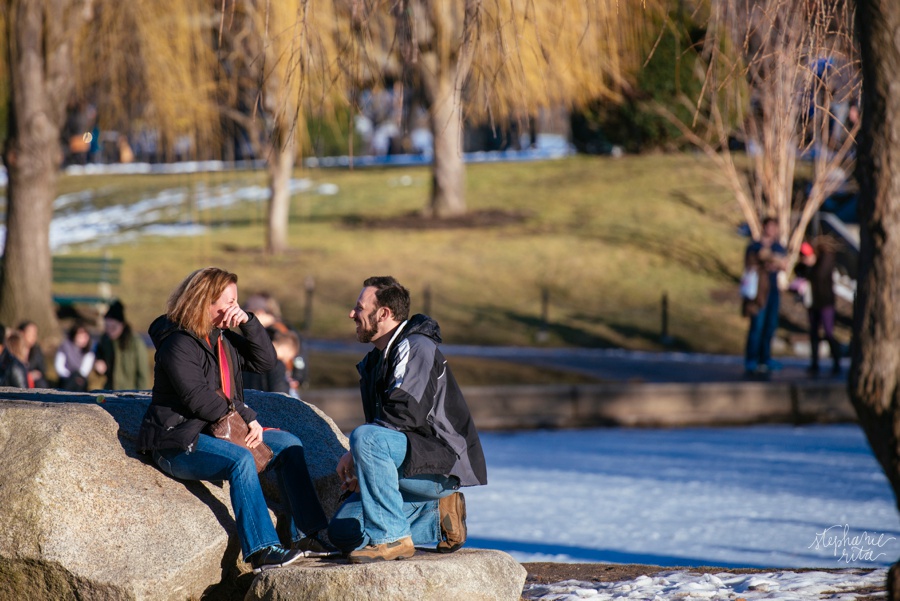 After the big event, we wandered up to Beacon Hill area to take "holy crap, we're engaged" celebration photos 😉 These two are so – I know I just used this word, but it seems perfect – vibrant. They love out loud and were laughing or kissing 98% of the time that we took photos – which made my job very easy!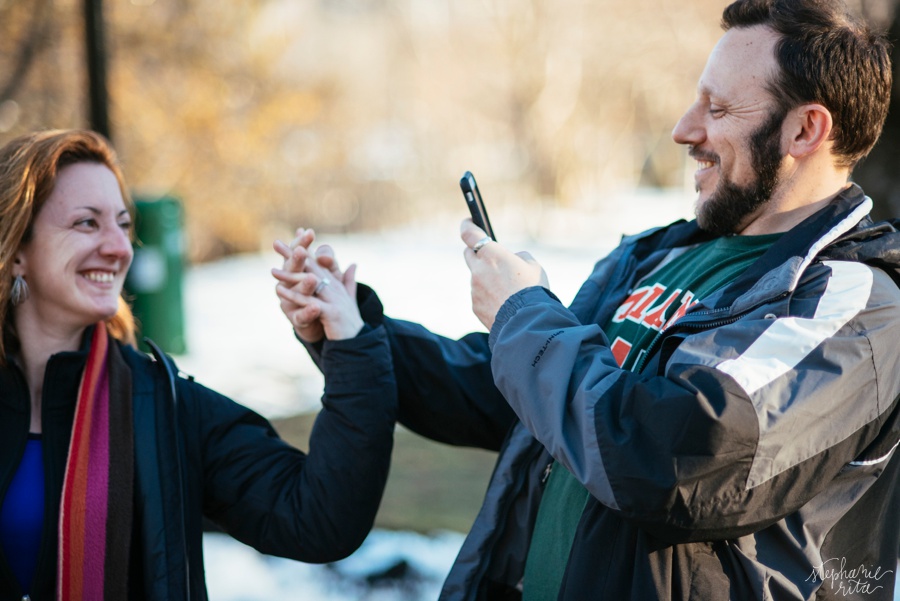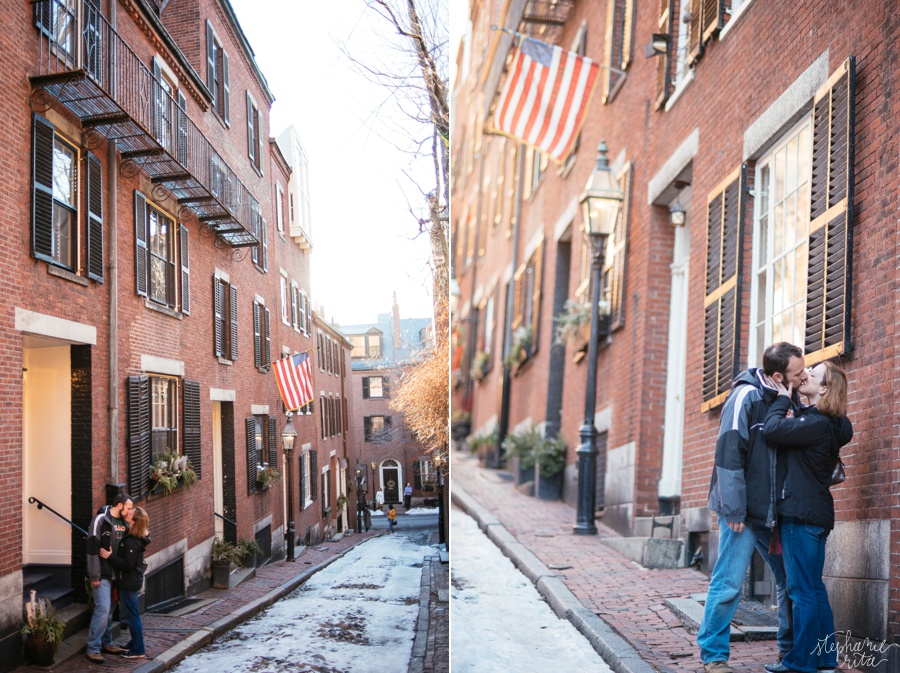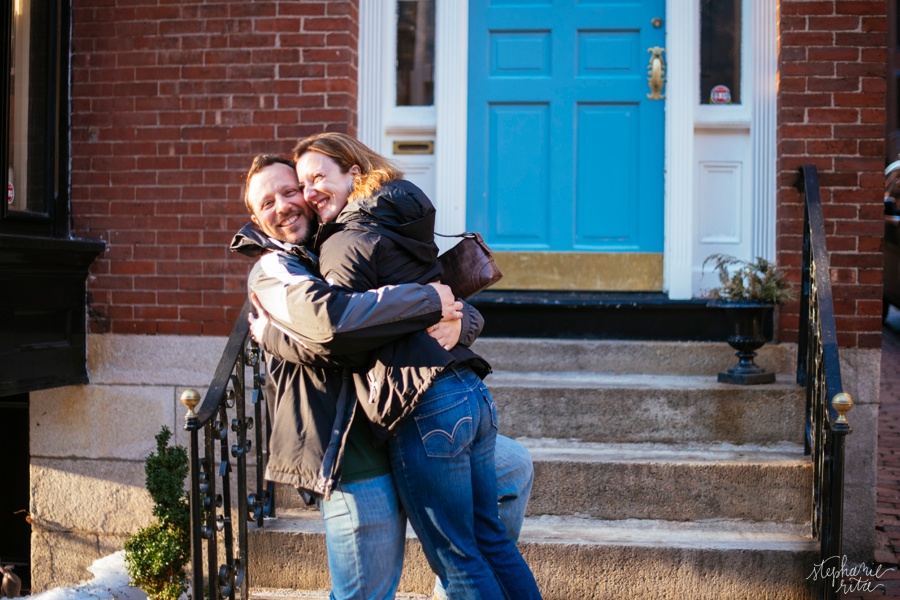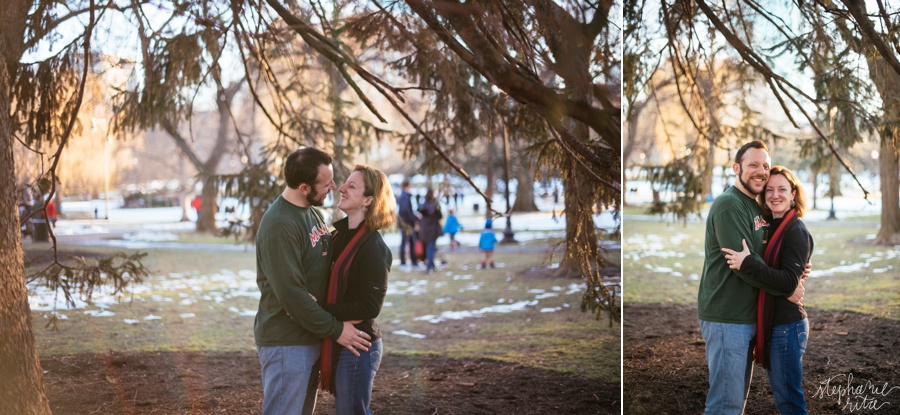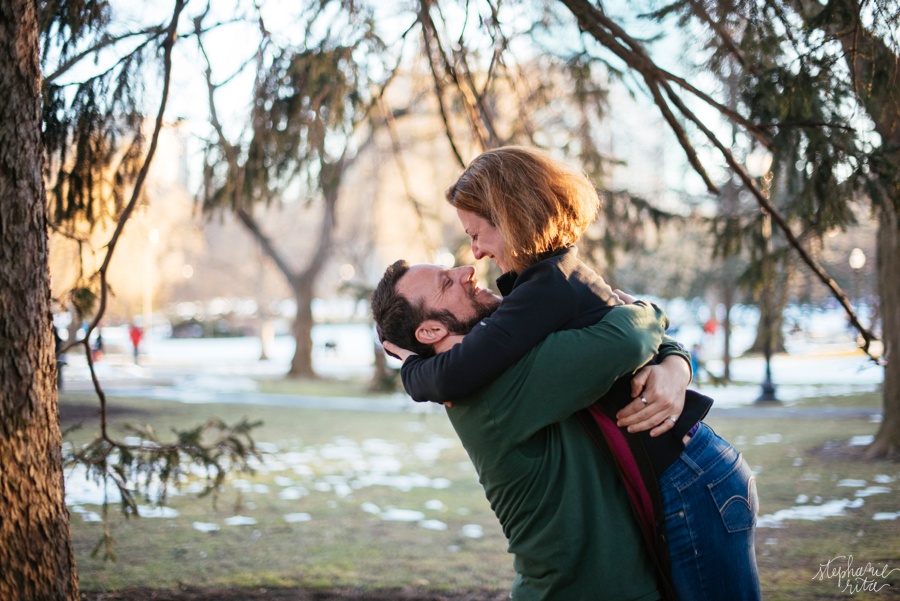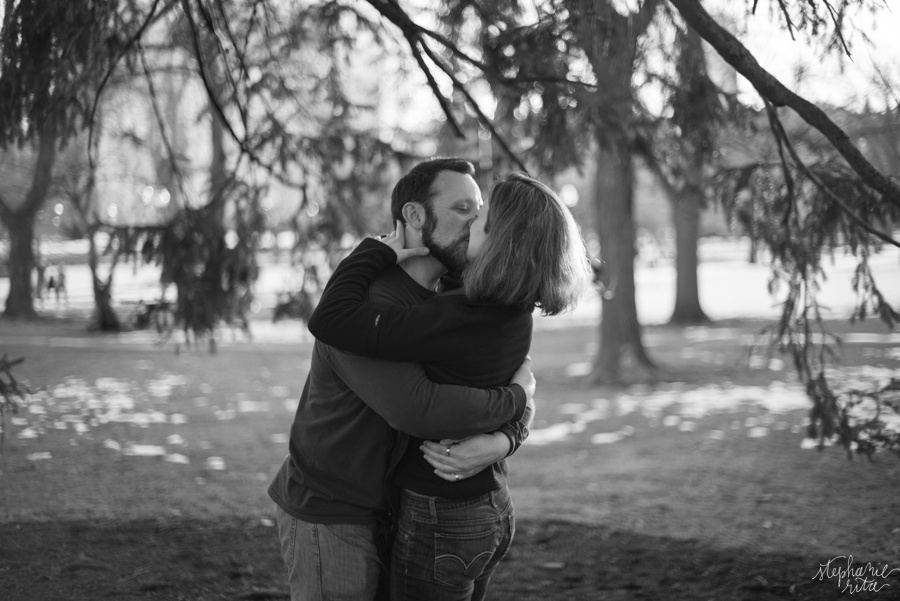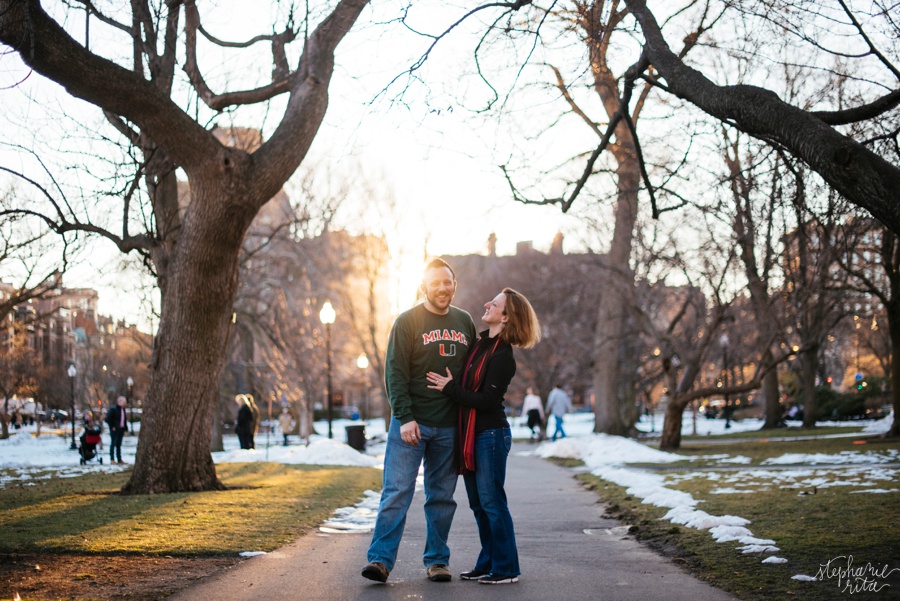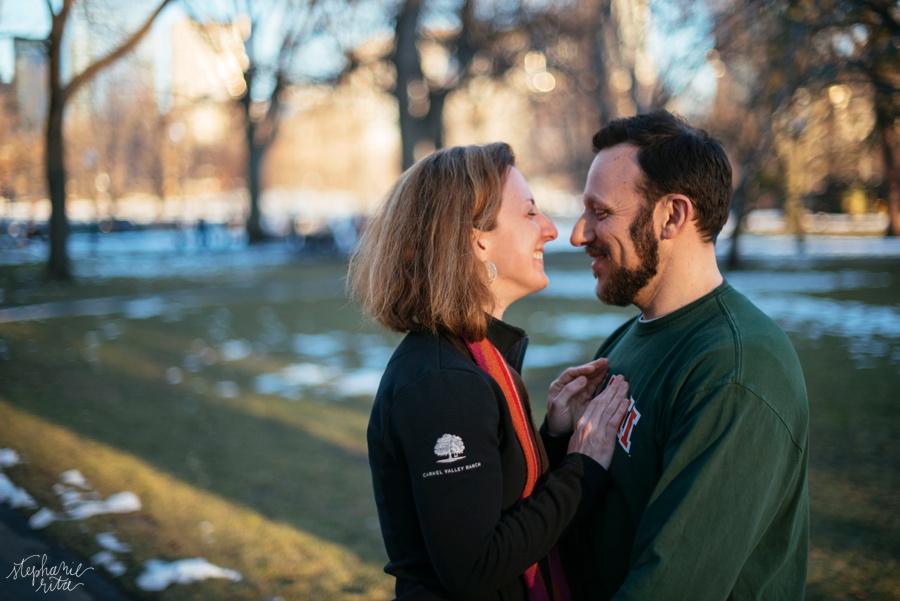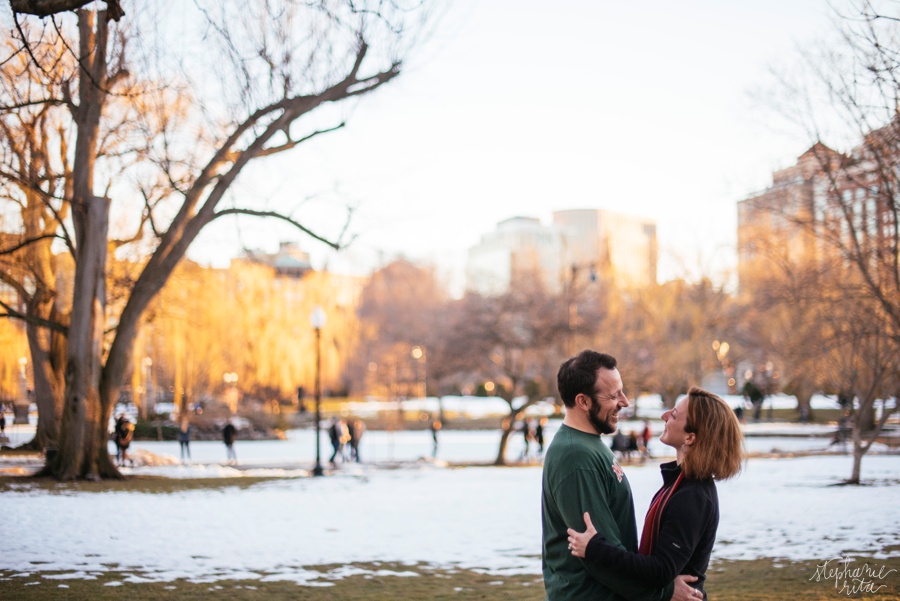 L+M, I am so honored to have had this chance to be part of such a memorable moment in your life. Thank you! I hope the photos bring you right back to the moment. ~S