Holly and Mike are engaged! And guess what, Mike proposed to Holly in LONDON! London has a special place in their hearts because back when they were just friends, Mike went to visit Holly while she was studying abroad there in college. To bring it full circle, he decided to pop the big question there as well, while they were traveling around Europe earlier this year. So adorable and so adventurous!
I have a special connection with these two: Holly and I first met at Camp Spofford, when we were pre-teen campers together. Years later, Holly and Mike met, became friends, and started dating at UConn — and years after THAT, I met the duo known as "Holly and Mike" when we ran into each other at a Matt Wertz concert in Boston! That detail is important because it shows how great this couple's music taste is 😉 Since they've both lived in Boston the last few years, they wanted their engagement photos in taken some iconic Boston places – what better place to meet up than the Public Gardens!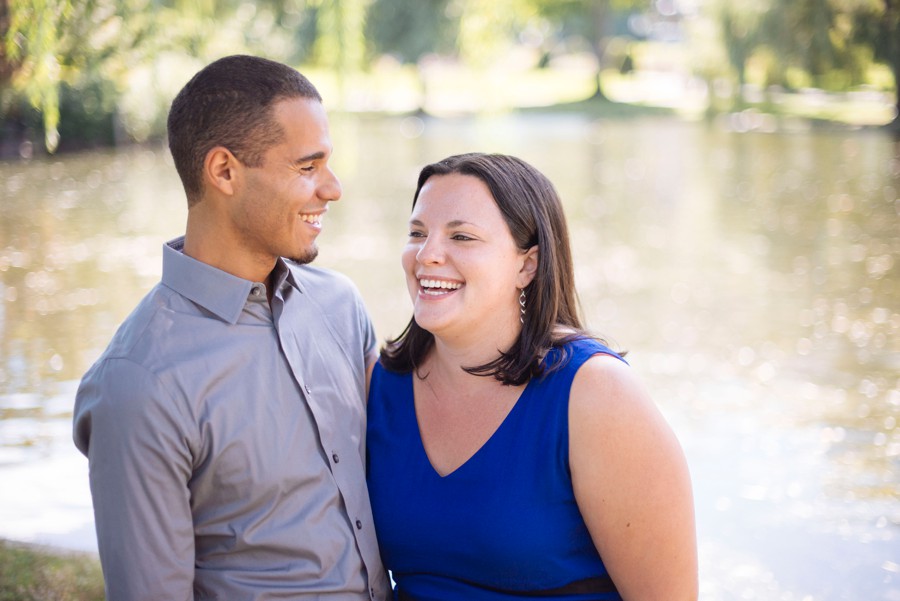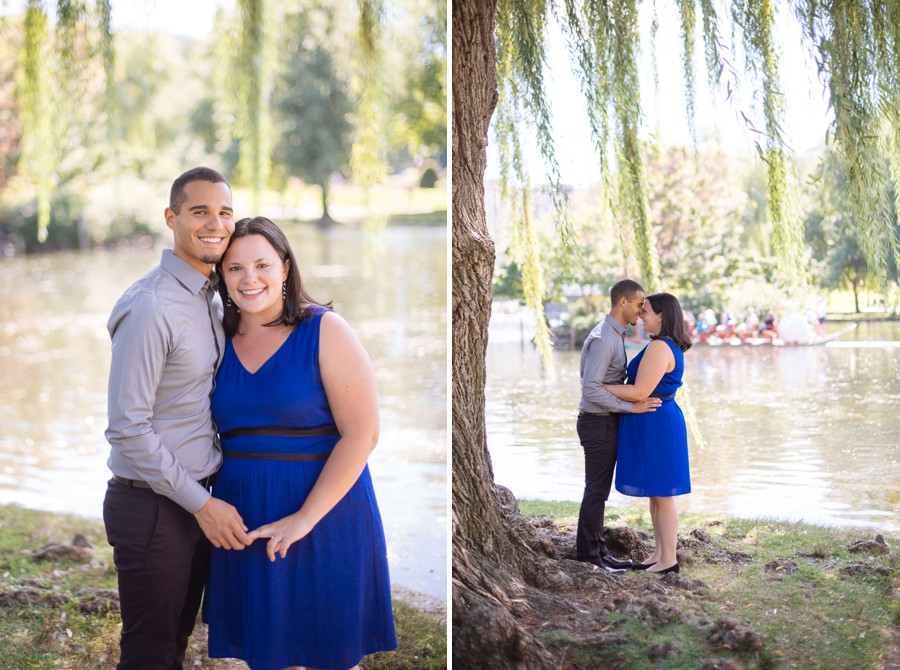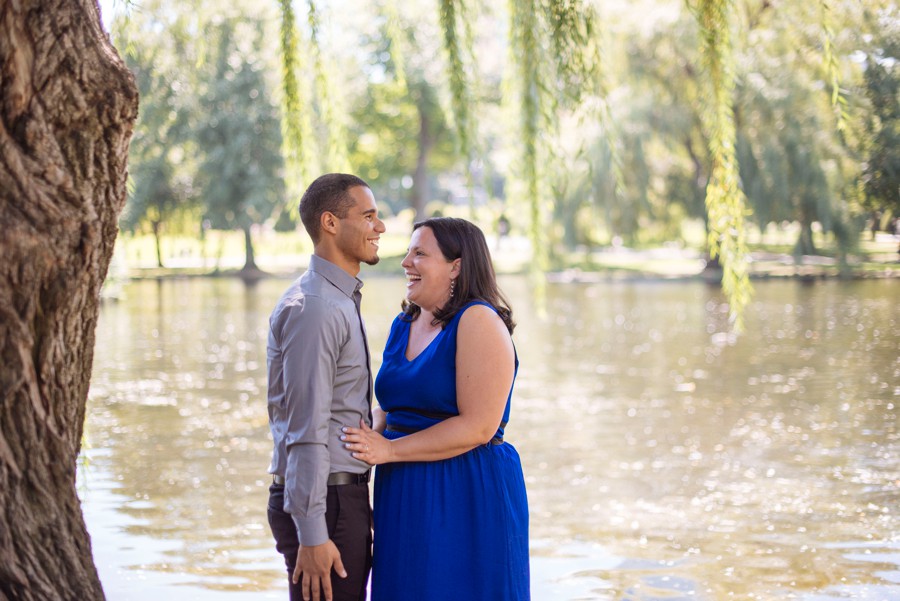 Fave <3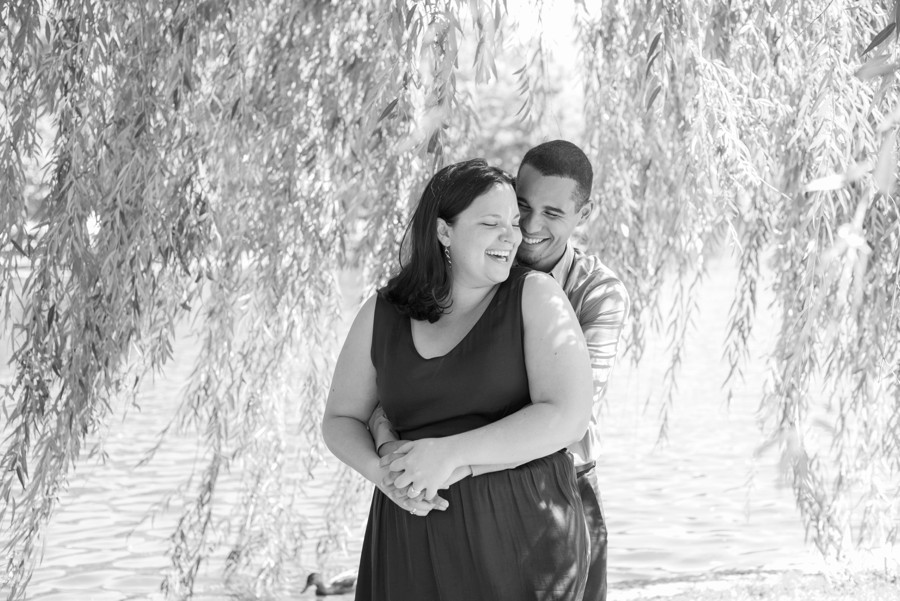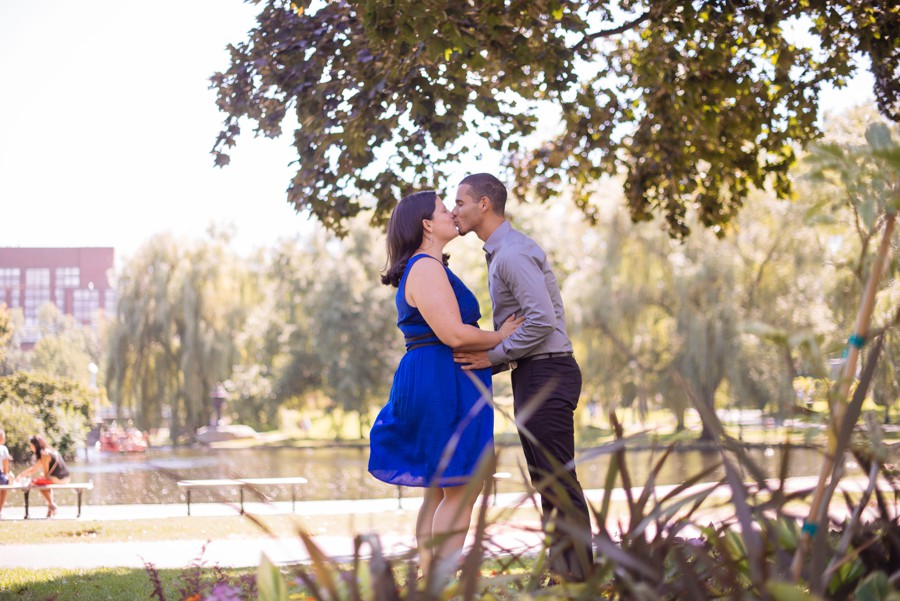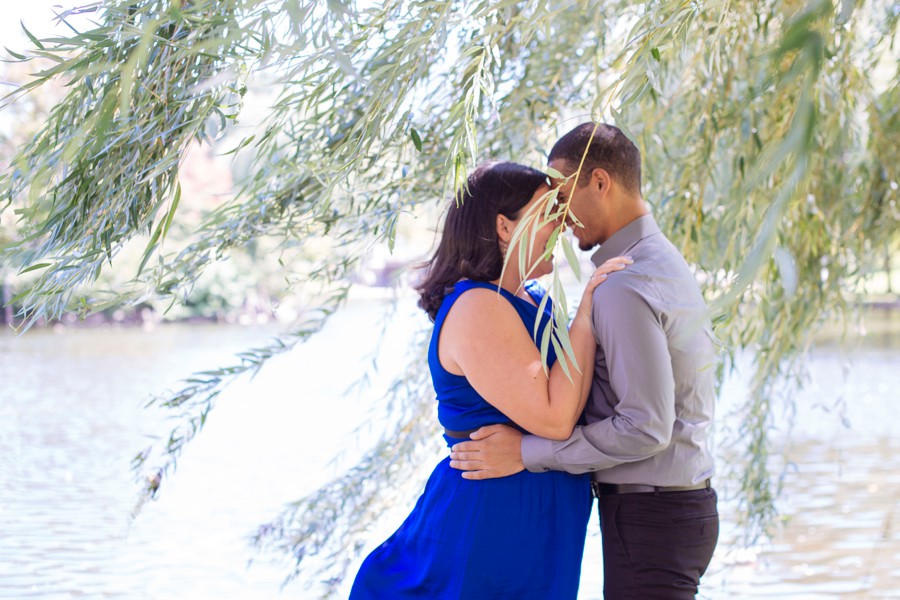 Then we continued on to a place that is very meaningful to them, the school where they are both teachers! I loved that they chose this special location, and especially loved it's classic Boston brick look.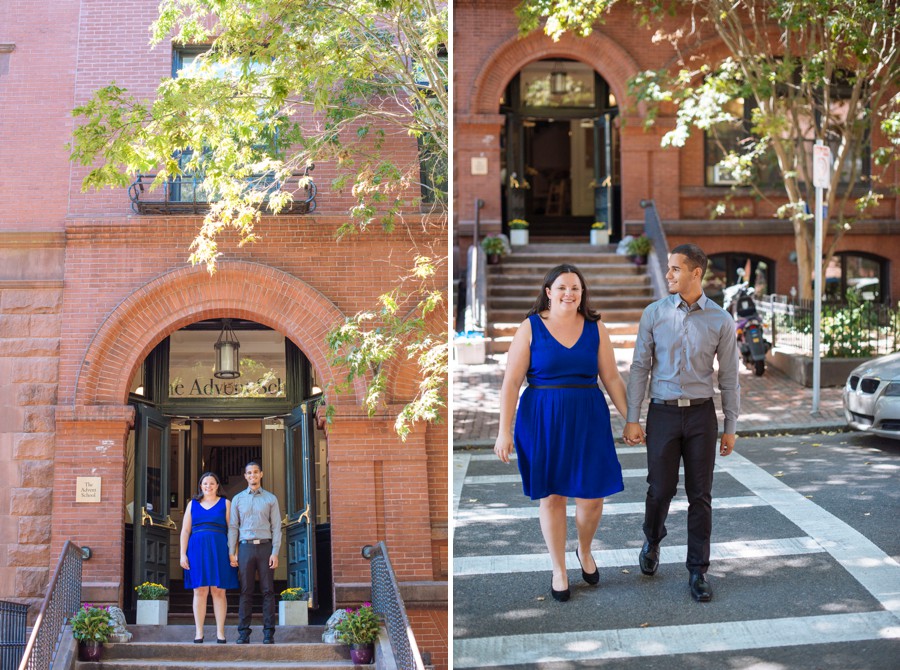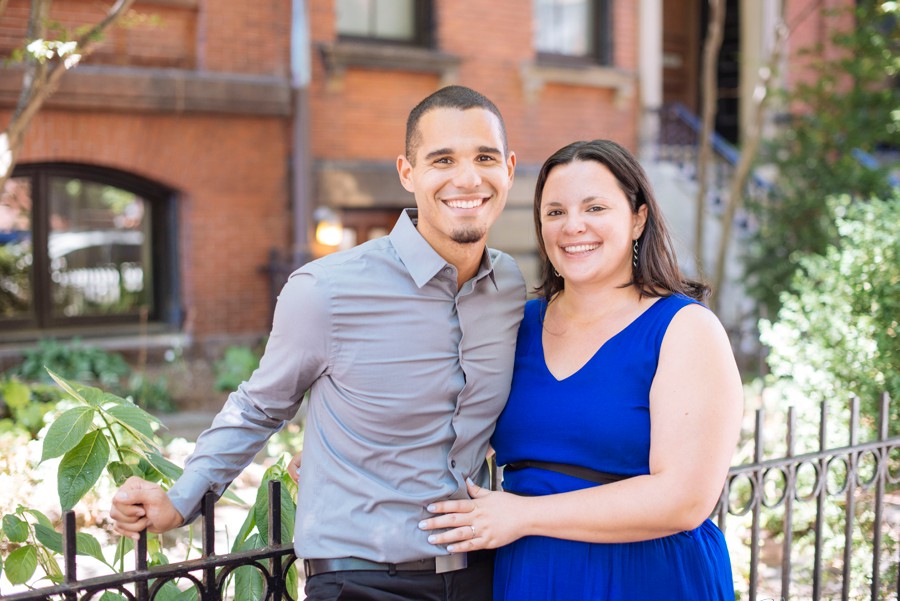 Then came a surprise! Personalized UConn basketball t-shirts they got especially for their engagement shoot!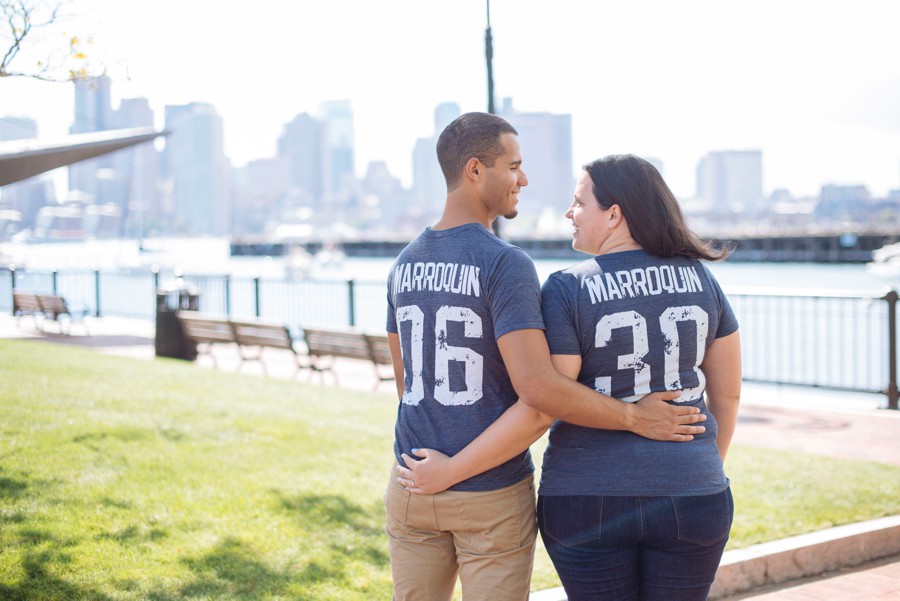 We drove over the Piers Park in East Boston, a place that none of us had ever been to previously. Thank the Lord a friend recommended this spot to Holly: it was so peaceful and had the best skyline view of the city!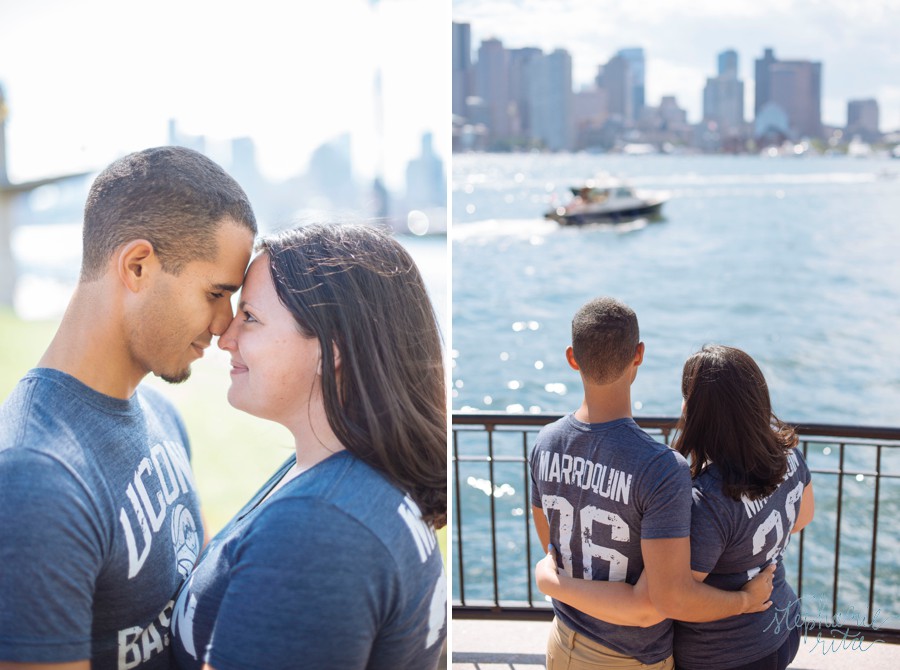 Another fave! It's a little blurry, but the emotions are quite evident.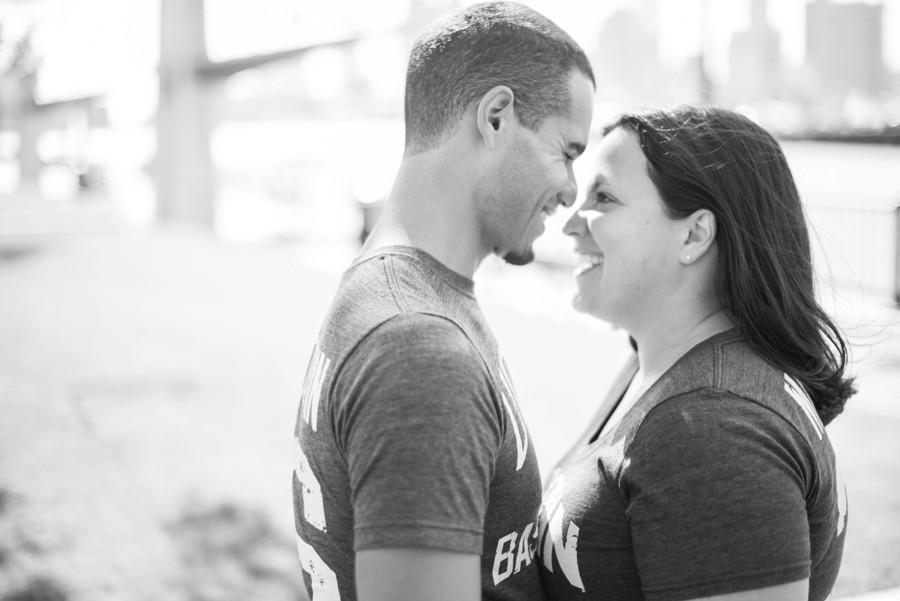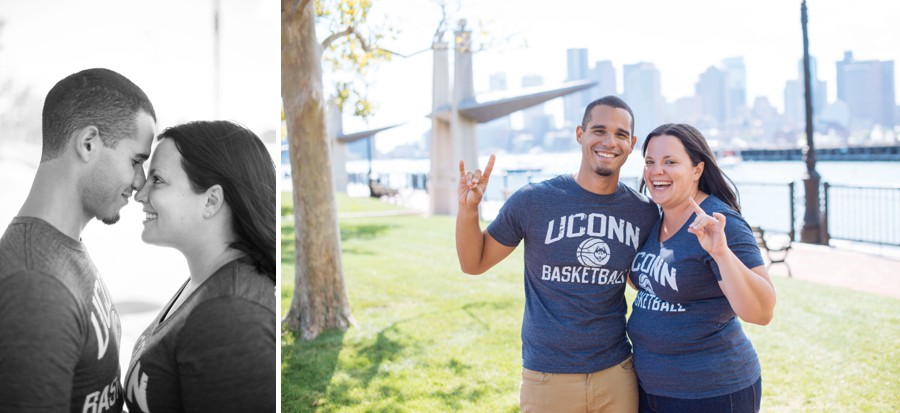 Wait I have too many favorites!!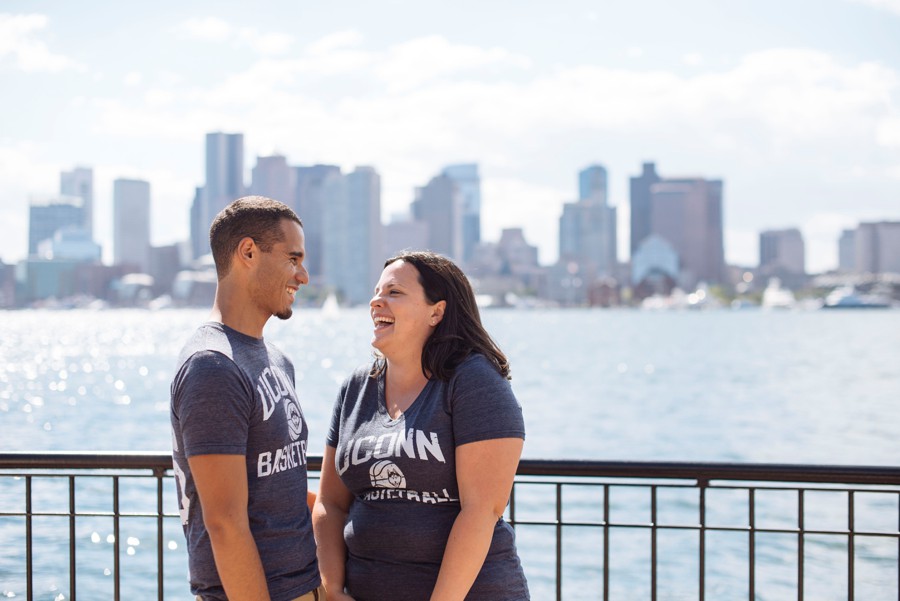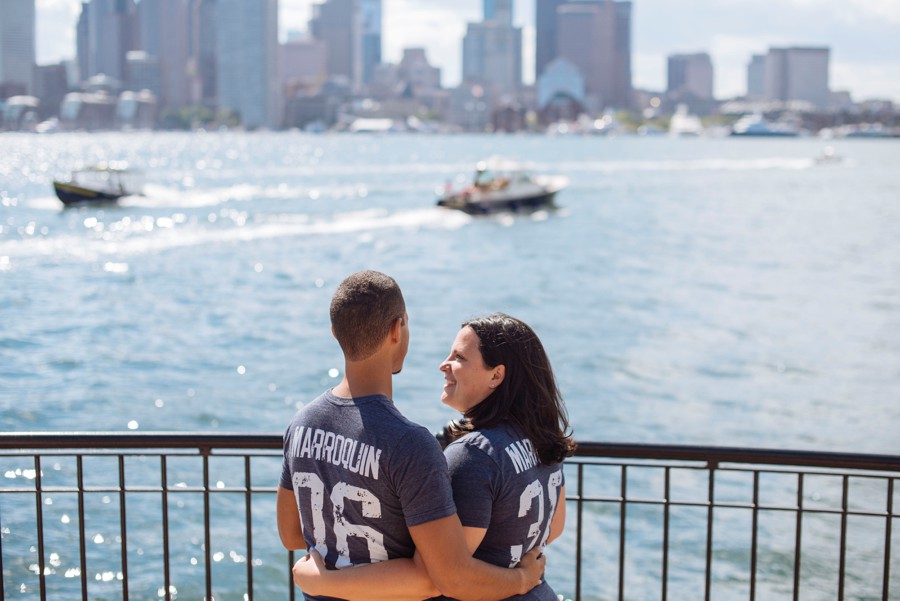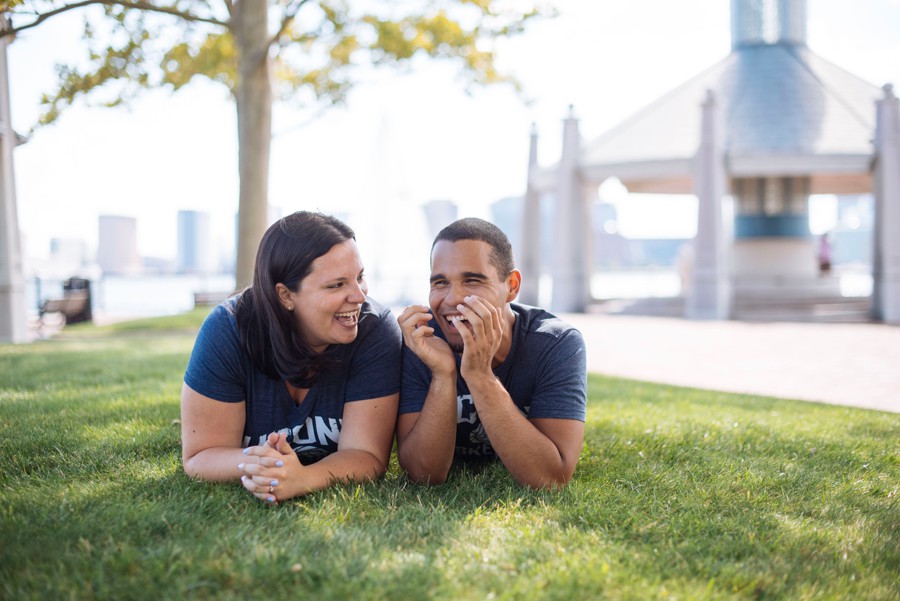 H+M: I can't wait for your wedding next June, and I'm so excited for you guys!! Despite your UConn affiliations 😉 jkjk 😉
Stephanie