Most of my in-home sessions happen when there is a newborn baby involved, but over the last few years I've done more and more in-home sessions with kiddos of all ages and I've really come to love them. Today I'm sharing 3 reasons why you should do at least one of your family photos sessions IN your home!
Each photographer has a different style and equipment, but there are a couple things that I find particularly helpful during an in-home family session. A big window with lots of natural light is the most important. Usually it's the front window in the living room, but could also be a sliding glass door or a couple windows in the bedroom. And secondly, a big, comfortable space, like a couch or a bed, is probably where we will spend the majority of our time. Comfy spaces create comfy, happy, tickle-y photos and those are just my style 😉
Ok, onto reasons!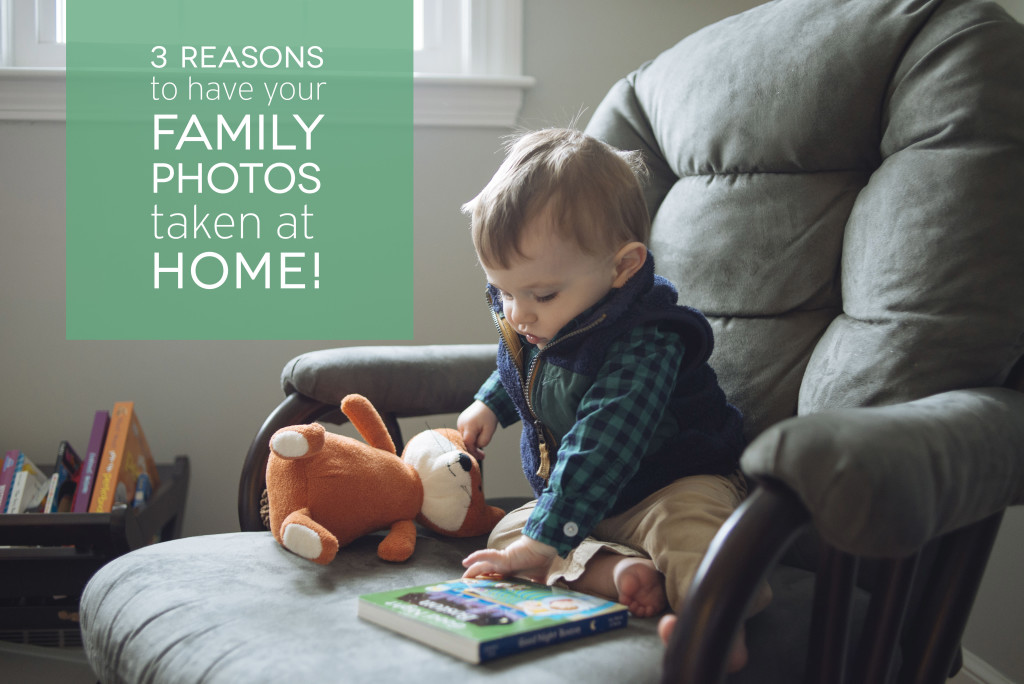 1. Home is comfy + familiar.
I've found that kiddos are more likely to get excited about photos when they feel comfortable. Home is a familiar and safe place where kiddos know they can be themselves. They get excited to share their home, room and favorite toys with a new friend (I'm the new friend 😉 ) Also, because home is so familiar, kids are less likely to get distracted like they might when they visit a new park or playground. 🙂
2. Allows more "real moment" moments to unfold.
Tackling dad is easier to do on the couch than it is on a park bench. Play time is more genuine in your very own play room. You can snuggle with the dog on your bed or splash mom as you help water the flower boxes. These real, homey moments are more likely to happen, well, at home! It's my favorite thing to just watch and take photos of your real life unfolding.
3. You won't live there forever.
Not to get all debbie-downer-y on ya, but let's be honest, you probably won't live in that house forever. And whenever the time comes to move, you'll be so happy that you have photos from that season of life in that home. Homes are special, sentimental places, and when your little girl grows up it will be fun to show her pictures of the home where she learned to walk.
So there you have it! These are just a couple reasons why I really believe you should do at least one in-home session! I hope these points have made you think! 🙂 And P.S. I promise I'm not trying to persuade you NOT to do outdoor, sunny, explore-y family sessions! Those are amazing, too!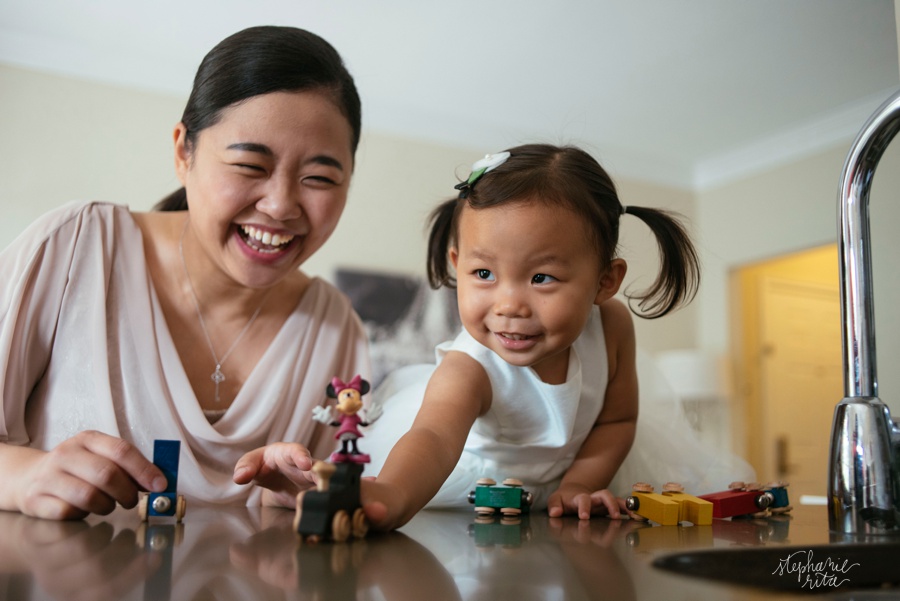 ~ Stephanie