"Do you remember when we first met? I sure do.
It was some time in early September.
You were lazy about it, you made me wait around
I was so crazy about you, I didn't mind."
Jack Johnson, Do You Remember

~*~
Colleen and Liam were married (for a second time!) a few weeks ago at the gorgeous Winslow Estate in Orleans, MA! Wait, let me explain. Colleen and Liam have actually, technically been married for about a year! At their original ceremony, only close family members were in attendance. But C+L wanted to go all out and have a huge celebration for all their friends and extended family, so they planned a gorgeous nautical-themed wedding around their one year anniversary. Just because it was their "second wedding" didn't mean they skimped! Their Cape Cod theme flowed all the way through the details of the day and everything was beautiful. From the details to the people!
C+L, thank you so much for inviting me to capture this milestone! It's so clear how much you love each other and I hope that love stays bright through the years! Your family is the sweetest and your little man Rowan, the CUTEST!

Enjoy this sneak peek of your photos!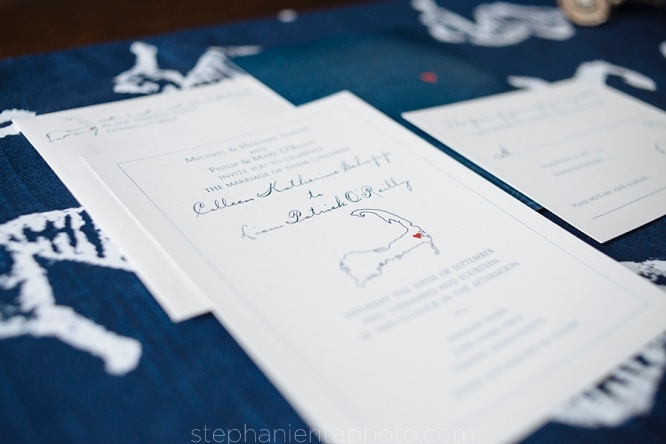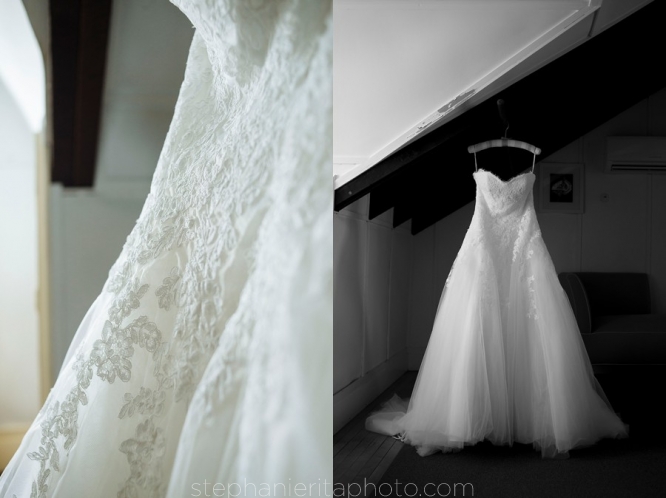 Colleen and the gals got ready right at the Winslow Estate. It's a huge, lovely place, with an unlimited amount of great photo-op spots! This porch overlooked the ocean and it was just perfect. As is this little fairyflower girl.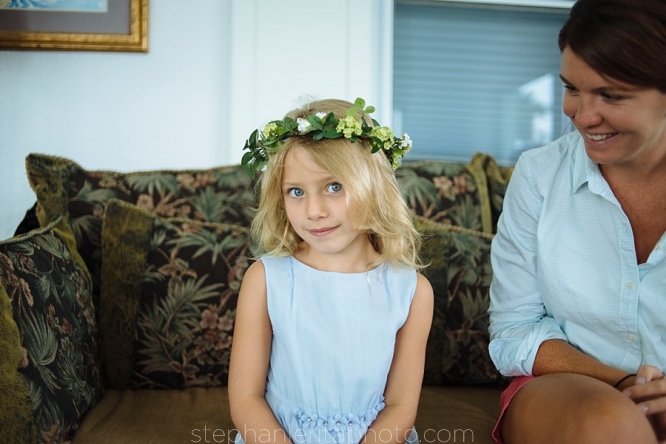 Colleen + Liam have a little munchkin babylove! And he is SO SMILEY! Oh my gosh. I warned them that there might be more photos of him in their gallery than of themselves.

It was SUCH a windy day, so the flowers that would line the ceremony aisle waited inside so they wouldn't get blown over! Perfect color combo.
Meanwhile, my second shooter Kelly was making sure all the man moments weren't missed.
Liam and Colleen chose to do a First Look! It doesn't matter if you've been married for a year, First Looks are THE BEST and one of the most special times during a wedding day. Colleen was a champ walking down and up that hill in heels!
Probably my favorite of the day! They are the happiest.
The sun peeked out as SOON as the ceremony started and went back behind the clouds as SOON as it ended. Perfect timing! I love this shot of Colleen and her dad, and all their loved ones!
While Momma and Dadda were busy getting married, Rowan was flying around with Grandma.

During the ceremony there were poems and prayers read both in English and Irish. It was a beautiful reflection of their heritages.
A bagpiper walked them in and out of the ceremony! What a cool surprise!
I really like you.
A family session in the middle of a wedding! Loved it. And their squinty little babyman just smiled the day away. Made my job easy!
There were so many lovely navy and white and burlap details decorating the day. Their incredible cake, the personalized cake topper (that was too heavy to sit on the cake, but it got to hang out next to it) and custom invitations/graphic design were all done by family friends!
And the rest of the day-into-evening went a little like this!
Saving the best for last. The jammies!

C+L, your love is inspiring. And I wish we lived close enough to be real-life-hang-out-talk about-normal-everyday-things friends. Someday, maybe!

Lots of love!!
Stephanie
~*~